Every year, companies attend trade shows to build relationships, generate leads and strengthen their brand. Promotional products can help in two key ways.
First, promotional products attract visitors to your trade show booth. A cool, interesting or surprising promo item will always draw a crowd. Secondly, promotional products ensure your name is remembered after the show. In fact, one study found that 71 percent of trade show attendees could remember the name of a company that handed out a promotional item.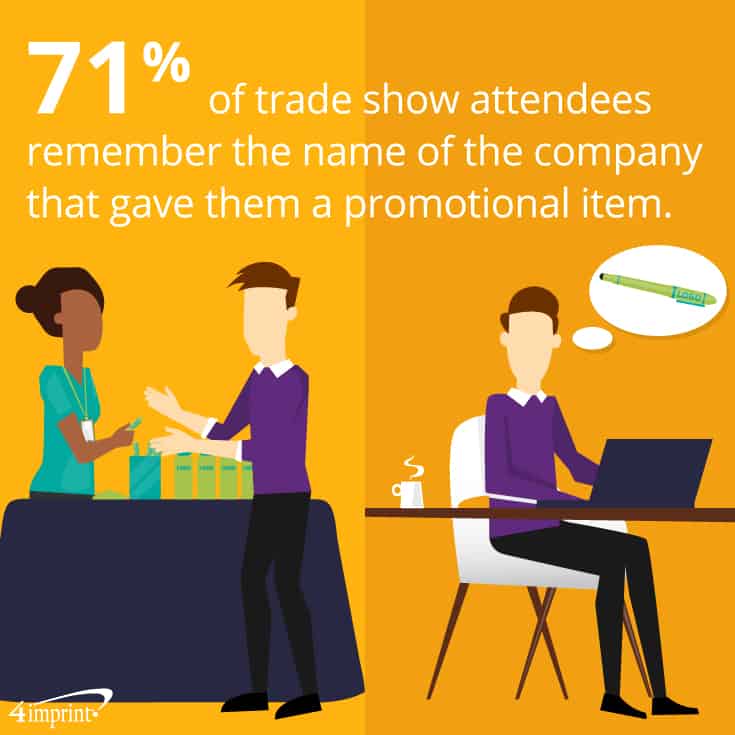 We've put together a collection of some of the best trade show giveaways to help you catch attention and make sure you're remembered.
Classic promotional products
Some promotional products never go out of style, helping keep your brand top of mind year after year. When you're selecting which popular trade show giveaways to offer, classics are an excellent place to start. Add a unique twist to really stand out. According to a study by the Advertising Specialty Institute (PDF), the top five promotional products in Canada are:
Smartphone accessories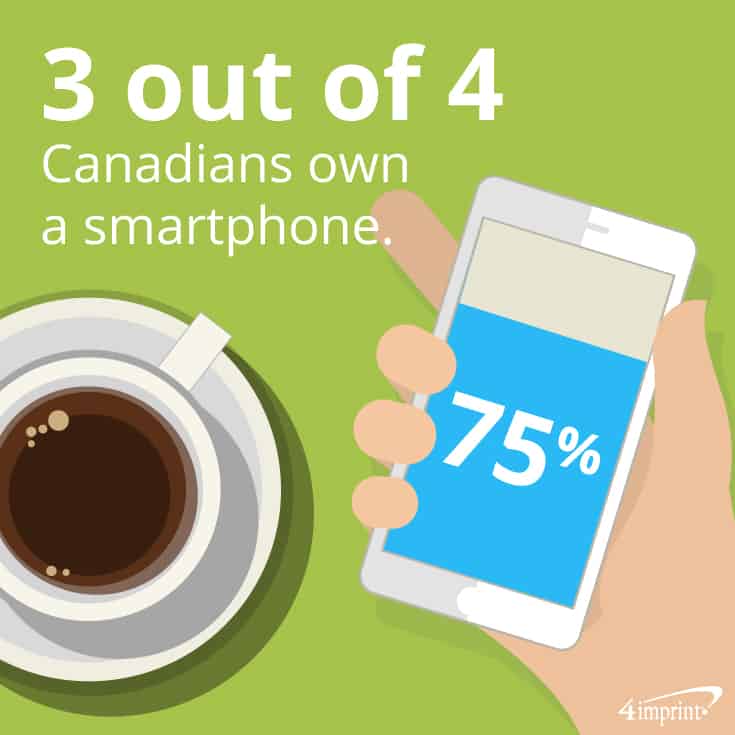 Three out of four Canadians own a smartphone.
That number is sure to rise in the coming years, making smartphone accessories one of the best trade show giveaways. Because there are so many accessories to choose from, you'll find a variety of giveaways for just about every budget.
For a budget-friendly giveaway, the Carry Along Duo Charging Cable Keychain is affordable and useful. They'll love having an iPhone® and micro-USB charger at their fingertips.
With the Energize Jr. Portable Power Bank, they can keep using their phone while they charge it—a useful feature when running from place to place. PopSockets® Phone Stands are one of the hottest items on the smartphone market, with more than $30 million in worldwide sales in 2017. Theses wildly popular accessories prevent drops, act as a prop and aid in taking picture-perfect selfies—all courtesy of your brand.
If you're looking for a "wow" item, check out the Wally Wi-Fi Smart Plug. It connects to the user's Wi-Fi, enabling them to turn home electronics on and off with an app. They'll line up to get their hands on one of these.
Items everyone can use
According to a PPAI study, 85 percent of consumers will hold onto a promotional product if it's useful (PDF).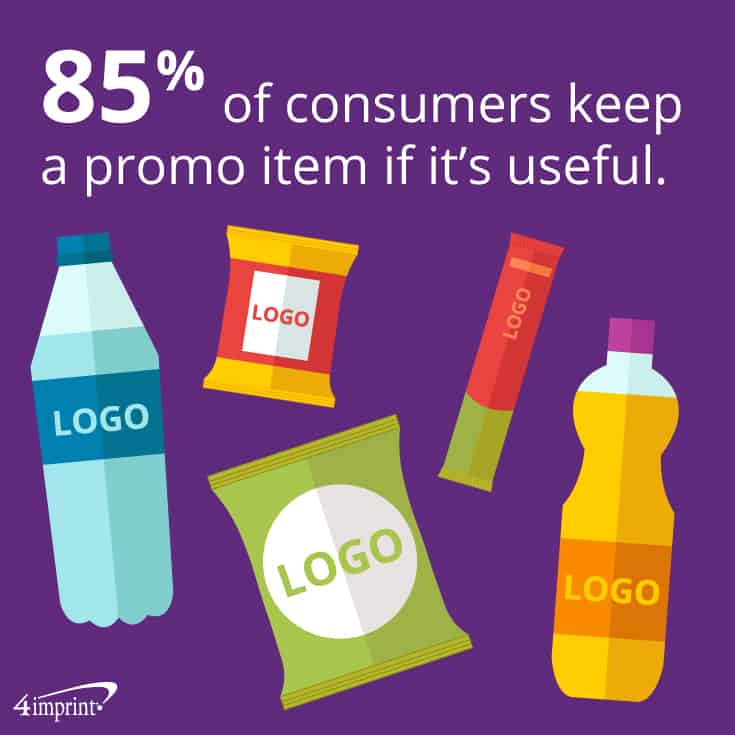 By providing something visitors need, you'll ensure they remember you long after the event ends.
Food and drink
If they're rushing around the trade show floor (or in their home or office), they will be grateful for a snack and some hydration. A Folding Water Bottle offers an easy-to-store, easy-to-carry way for keeping thirst quenched. The Tasty Treats – Gardetto's Snack Mix will draw them to your booth, opening the door for a conversation about what your company can do for them.
A tool they'll want to keep on hand
The Tool Pen Kit checks all the boxes for the ideal trade show item. It's small enough to be tucked into a purse, bag or pocket, but the reversible Phillips and flat-head screwdrivers make it helpful in a variety of situations. It's also unusual and eye-catching, making it an excellent way to draw attention.
Top promotional products help you stand out in a crowd
Trade show floors are busy places, filled with people looking for solutions to their problems. Selecting the best trade show giveaways will help you capture attention and give you the opportunity to meet new prospects.