Although you may associate the employee break room with grabbing a cup of coffee or eating lunch, in some ways it provides the social glue that holds a company together. Drawing people in with a few fun promotional games can have benefits you may not have even considered.
For example, multiple studies have shown that taking a break can promote productivity, creativity and learning. What's more, finding opportunities for team building has been shown to increase employee engagement and your bottom line. Everyone will win when you add these fun games to your break room.
And by the way, if you find having the game out all the time is too distracting, you can always save them for special occasions or when you feel your employees need an extra break in their day.
Giant Inflatable Bowling Set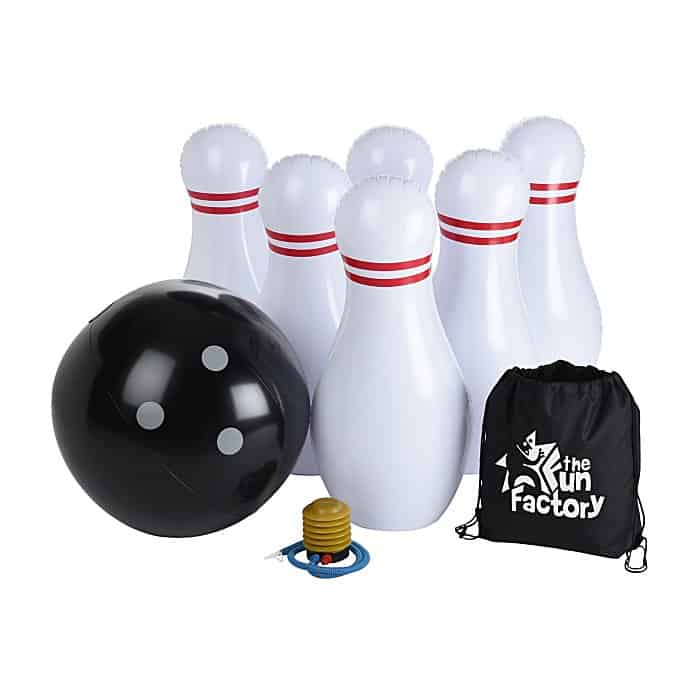 Bowling might not be the first thing that comes to mind when you think about break room fun, but rest assured, a Giant Inflatable Bowling Set offers big-time amusement that's safe for indoor use. With six giant pins and an inflatable ball, this promotional game is sure to strike everyone as a good time.
Oversized Checkers Set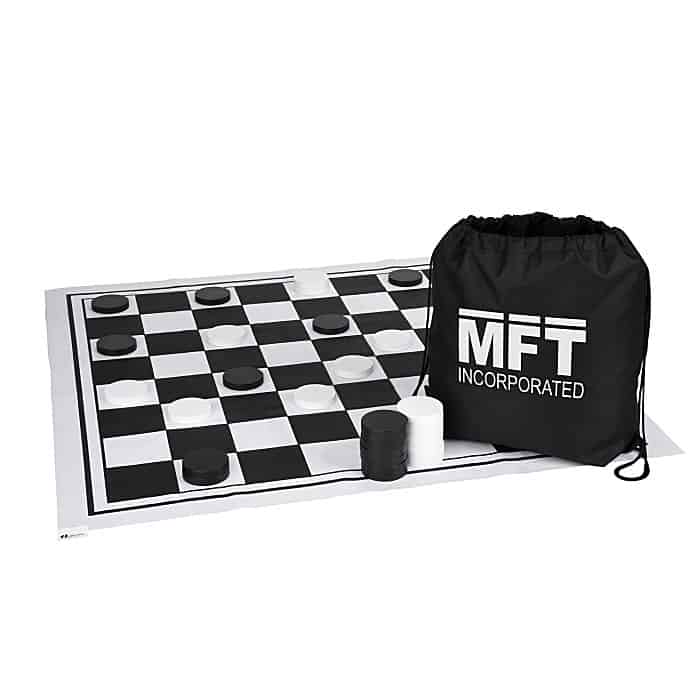 The Oversized Checkers Set is an ideal choice for longer breaks or lunchtime matches. Boost the fun factor with an interoffice bracket. And give away fun prizes for your kings of checkers. The giant board and checkers make it easy for onlookers to cheer their team members on.
The fun doesn't end there. Flip the game over to reveal a tic-tac-toe board on the other side.
Giant Tumble Tower Game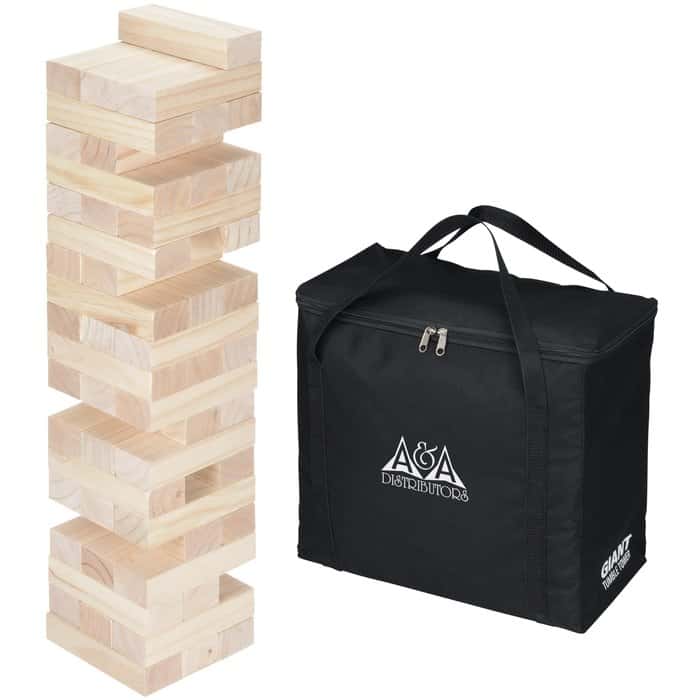 Just like the game of Jenga®, the Giant Tumble Tower Game grows in intensity as the tower gets higher.
This classic game combines steady hands with concentration for endless fun. It can be played by any number of staff members because players can easily swap in and out as their break times start or end. It also makes for a good single-person game.
Big games create big wins
Add these oversized fun promotional games to your break room to give staff a reason to come together and take a break. They'll return to their desks ready to win at work