In marketing circles, it's a Cinderella®-type story.
A brand name is born. Its launch is so successful that it becomes synonymous with the product it represents. This incredibly rare feat typically is limited to facial tissue, photocopy equipment and search engines.
In the world of promotional products, one brand has accomplished this feat with stunning success: KOOZIE®.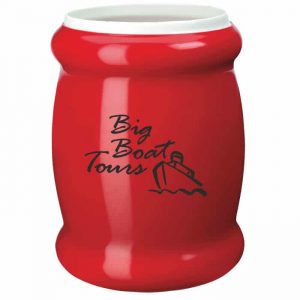 Think about it. Picture yourself at a summer picnic, outdoor festival or house party. Someone grabs a cold bevvy from a cooler. They reach for a beverage holder. Reflexively, they ask for a KOOZIE.
That's no coincidence.
The Story of the KOOZIE Brand
How did KOOZIE become synonymous with beverage holder?
In his article, 'Who Invented the Koozie?' writer Jason McGill takes readers inside a 2007 patent application tracing the origins of the now-ubiquitous beverage holder to a 1921 invention called a cozy—which wrapped around a gas generator.
McGill cites Bonnie McGough as the mother of the modern KOOZIE. In 1981, she earned a patent for an insulated beverage cozy.
Several other websites describe a similar Australian invention around the same time, though the Aussies reportedly called them "stubby holders" based on the size of the beers they were keeping cold. Today, Bic® (yes, the company famous for its ballpoint pens) owns the trademark for KOOZIE brand promotional can coolers.
The Evolution of KOOZIE Products
If you were to picture a 'classic' KOOZIE, you'd likely see a foam can holder. Today, you can buy these classics and dozens of other next-generation custom KOOZIE products. From can coolers to picnic baskets, coolers and can cooler chairs, here are a few of our favorites:
Personalized KOOZIE Holder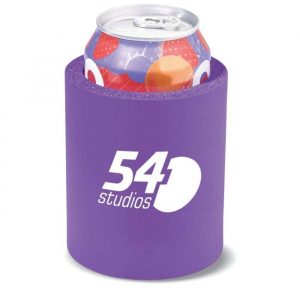 If you want to keep your client's interests cool in a classic style, the customizable KOOZIE® Holder – 24 hr helps insulate their thirst quenchers against the heat of the sun. These custom foam koozies are perfect for promoting your products and services at outdoor summer events, tradeshows and more.
Custom Collapsible KOOZIE Can Kooler with Carabiner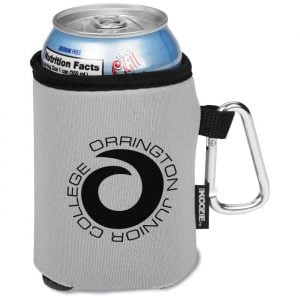 For prospective customers who want to take their drink to go, the Collapsible KOOZIE® Can Kooler with Carabiner goes along for the ride. This unique design allows clients to clip your personalized can cooler securely to their backpack or belt loop. This makes a great giveaway for people who love the outdoors.
Promotional KOOZIE Picnic Basket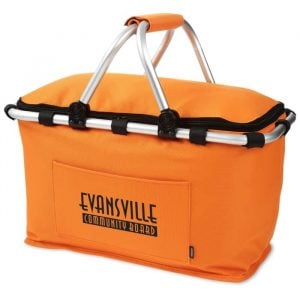 Your customers and employees also want to keep goods cool for their summertime picnics. A KOOZIE® Picnic Basket can do the job. Sturdy, practical and sold in a variety of summery colors, this is sure remind your customers of your organization and build pride among your staff.
Custom Zip-Up Bottle KOOZIE Kooler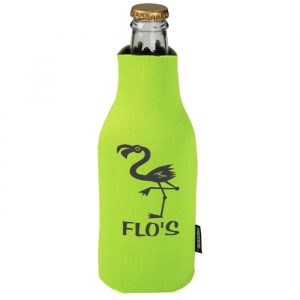 For your customers who want a hug—for their beverage—give them a business gift like the Zip-Up Bottle KOOZIE® Kooler – 24 hr. It zips up like a soda bottle wetsuit, and comes in a rainbow of colors that you can customize to promote your brand. Stash bowls or baskets of these around the company picnic for maximum impact.
Personalized KOOZIE Out to Lunch Kooler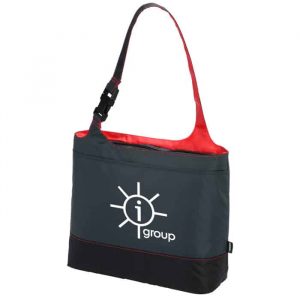 It's noon. Your customers are hungry for promotional products. Let them feast on your brand with the personalized KOOZIE® Out to Lunch Kooler. When you add your logo to this giveaway, you help prove KOOZIE isn't just for bottles and cans anymore!
Promotional KOOZIE Chair Kooler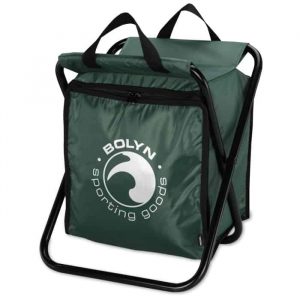 For your clients who want it all—a great place to take a load off and store goodies for sports events or the beach—the promotional KOOZIE® Chair Kooler offers a transportable, convenient all-in-one solution. It's a great way to be sure your logo is seen at outdoor events.
Put KOOZIE Brand to Work for You
Whether it's promotional can coolers or picnic baskets, official KOOZIE® brand promotional products showcase how cool your brand is even as business, and the weather, heat up. So, put this iconic brand to work for you.
–Suzanne
PS – Have a pic of a KOOZIE promo you've done? We want to see it! Post and tag it #SwaggingRights on social media.