It happens to every business. You look at your collection of promo items and realize that it's time for a change. But how do you pick that cool new promotional product everyone will love?
Fear not! We've got some new promotional product ideas that will help you catch attention at events, connect with customers and leave a lasting impression—at every budget level. Check 'em out!
Accessories for everyone's favourite tech
A recent study showed that 70% of Canadians own smartphones and more than 80% will likely own one by 2020.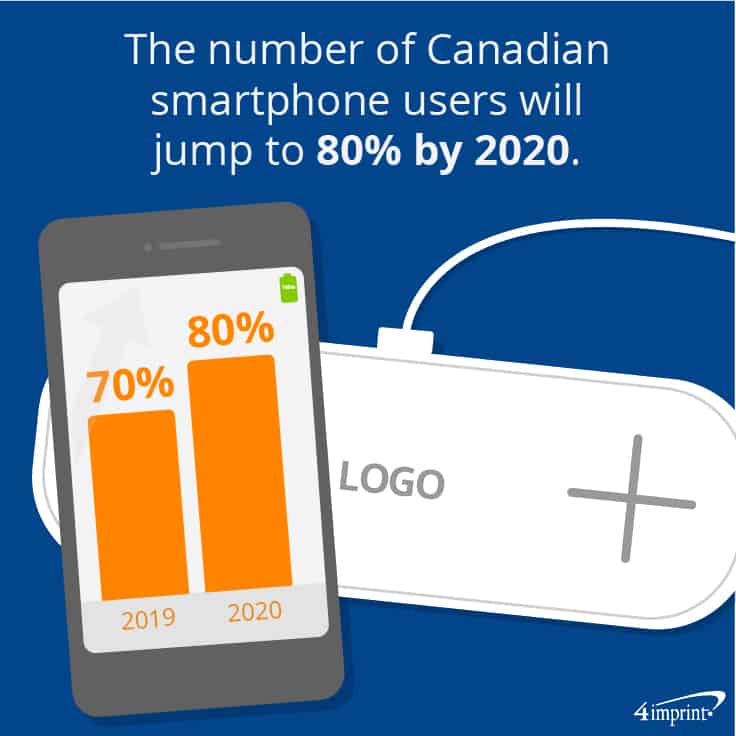 That makes smartphone accessories an ideal giveaway when you want to make a long-lasting impression on a customer.
A Dap Dual Wireless Charging Pad is a perfect high-end tech gift to give as a customer thank-you or for an anniversary gift. A Phone Lounger Wireless Speaker or a PopSockets® Phone Stand – Iridescent is an excellent giveaway when you want to make an extra-memorable impression on a new customer.
If you're looking for a new promotional product idea that's budget-friendly and will grab their attention, the Buddy Pen with Screen Cleaner is your friend. It combines a classic trade show giveaway with a techy twist that's sure to get snatched up!
Fun and games
One of the top reasons people hold onto promotional items is because they're fun (PDF)!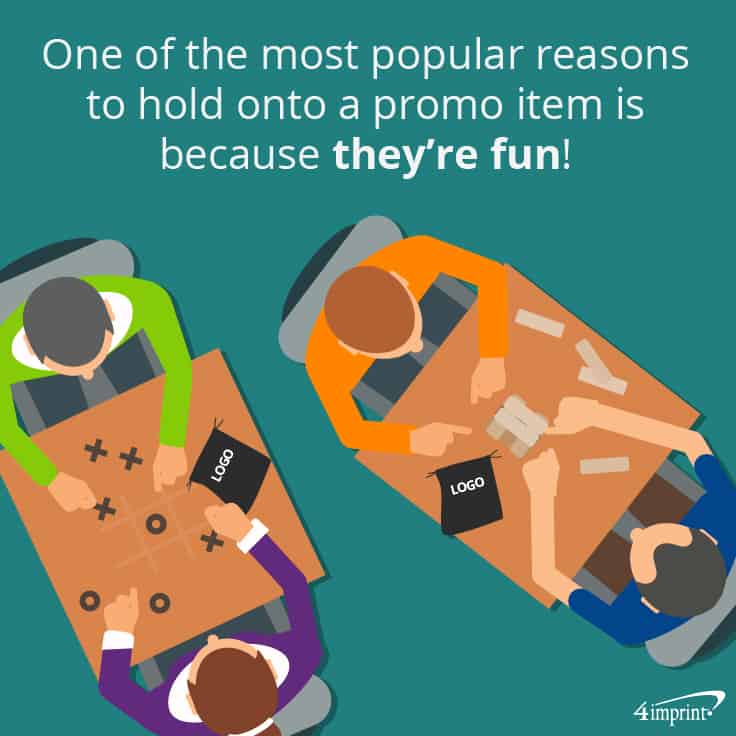 These new promotional games offer a quick, easy-to-carry, easy-to-set-up way to encourage fun at community events or employee gatherings while also serving as a memorable prize or giveaway.
The Fun On the Go Tumble Tower, Corn Hole and Tic Tac Toe games have fun in the bag. Each of these cool new promotional products comes with a drawstring bag that makes them the life of the party everywhere they go.
The classic Rubik's Cube® – Full Colour is an entertaining giveaway for customers. Whether they keep it on their desk or share it with their kids, they'll see your brand again and again.
Drinkware they'll thirst for
Drinkware is one of the most influential promotional items in Canada (PDF).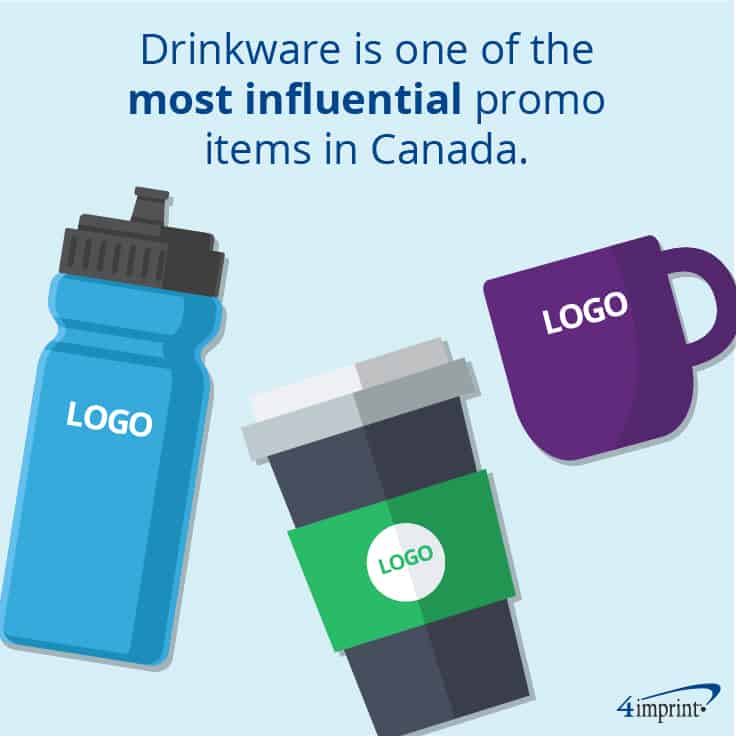 Better yet, it comes in a variety of styles and price points. The Halcyon Water Bottle with Quick Snap Lid is easy on the budget and has a cool look sure to help you draw attention at trade shows and events. Set it out at your booth or offer one in exchange for contact information. The BlenderBottle® Pro28 Bottle is designed for mixing drinks on the go. The recognizable brand makes this bottle a great raffle prize or customer referral thank-you gift.
If it's a mug you're looking for, we've got good news! Two-thirds of Canadians consume at least one cup of coffee per day.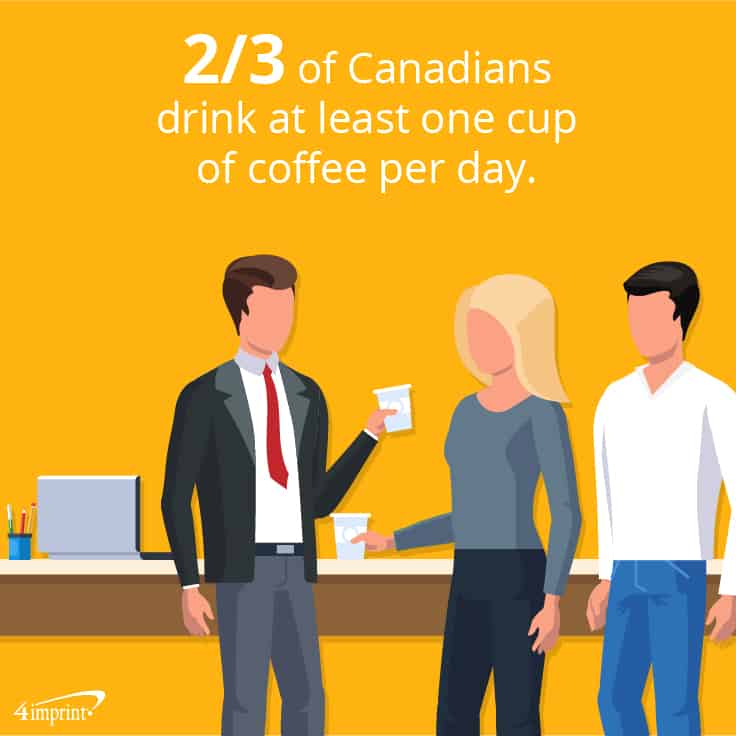 If you're looking for a simple mug to welcome new employees, the Cafe Bien Two-Tone Coffee Mug provides a warm greeting.
Clothing is a great fit
Apparel offers so many ways to make an impression.
A classic polo shirt, like a Mini-Pique Performance Polo for women or men, is perfect for business casual day, a trip to the golf course, or as an addition to your employee uniform lineup. The Nike® Dri-Fit 1/2-Zip Pullover is a great employee anniversary gift. Or give one to your best customers for the holidays or just to say thank you.
And don't forget your future customers. Send the Rabbit Skins® Infant Fine Jersey Onesie to employees and clients who are welcoming a new baby.
New promotional product ideas for your favourite customers
Say goodbye to giveaway monotony! Add these cool new promotional product ideas to your collection to connect with, reward and thank your customers and employees.