Appreciation has the power to foster strong relationships, reinforce positive brand images, increase loyalty and more. Using client and staff appreciation gifts to express gratitude offers a tangible reminder of your gratitude.
What's more, expressing appreciation can help with retention and your bottom line. Eighty-eight percent of employees who receive monthly praise feel valued by their employer. And 79% of customers are willing to pay a little more to buy from brands they trust.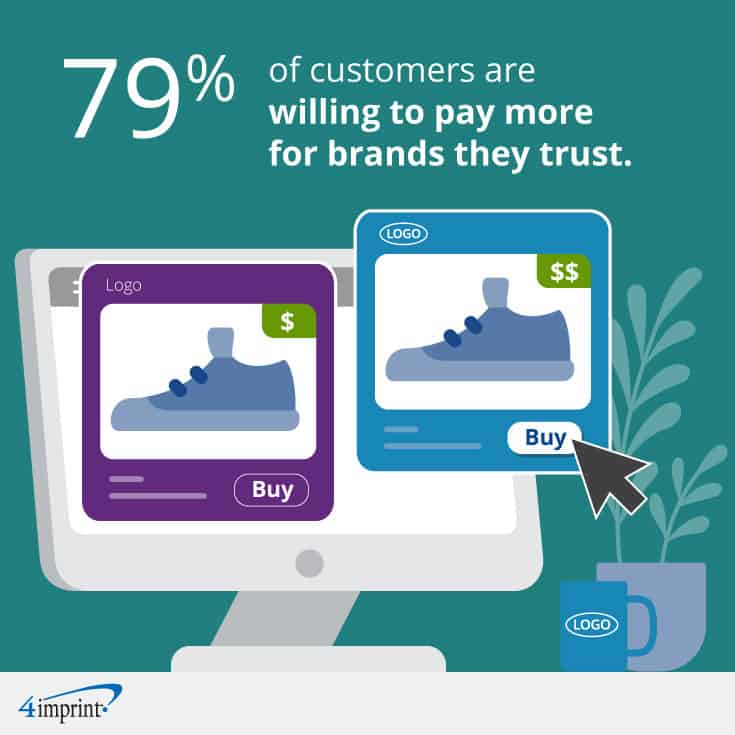 Make those connected to your business feel like a million bucks with staff and customer appreciation gift ideas, such as:
Personalized recognition gifts
Meaningful rewards
Surprise packages
Thoughtful recognition awards
Elevated event giveaways
Co-branded items
Personalized client and staff recognition gifts
Just about anyone can appreciate recognition that's chosen with their individual likes and preferences in mind. And 80% of customers say they are more likely to shop with a brand that provides personalized experiences.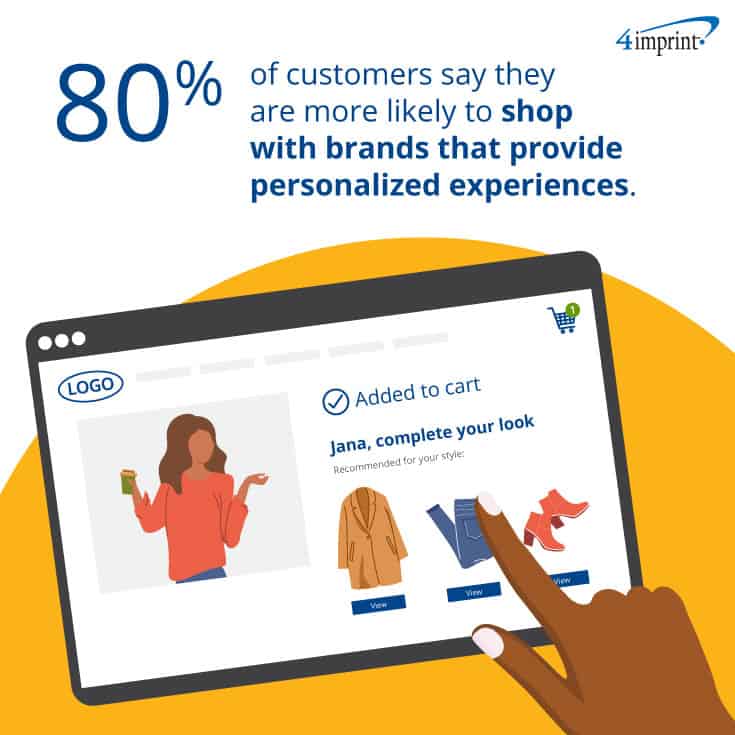 Staff and customer appreciation gifts that are tailored to them make recipients feel particularly special. For example, give travel enthusiasts or salespeople who frequently fly for business a memory foam travel neck pillow as a birthday or holiday gift.
Do you have customers or employees who enjoy the great outdoors? Sports rubber binoculars are an ideal thank-you gift those nature lovers can use for bird watching, wildlife viewing and more.
Really tug at their heartstrings with appreciation gifts that extend to their families. For instance, when staff or clients mention they are celebrating their child's birthday, give them a Super Kid tattoo strip and colouring book as gifts from your organization. They'll be pleasantly surprised and delighted that you, too, celebrated their child's big day.
Meaningful rewards
Research shows 57% of Canadians belong to 2-4 loyalty programs.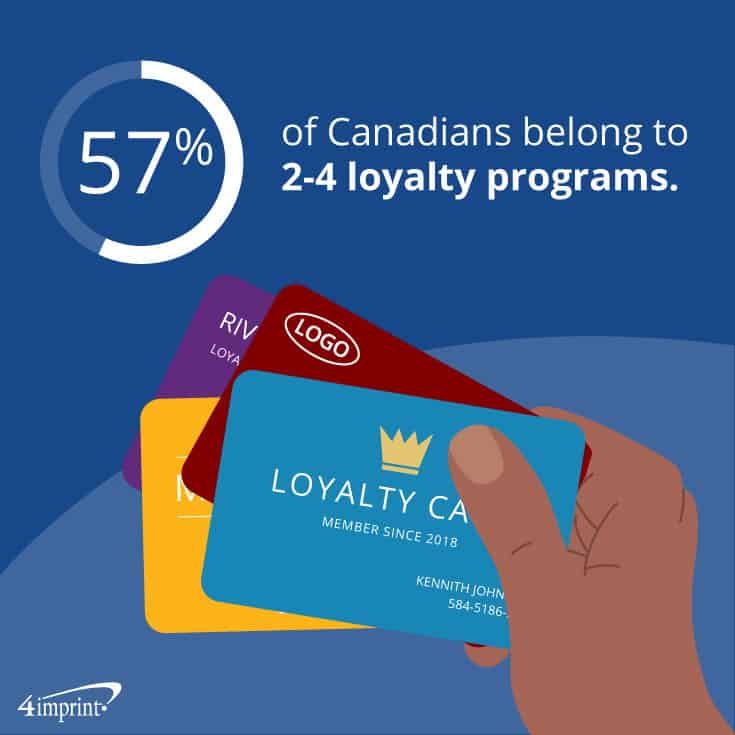 Make your rewards program their favourite by offering top gifts and giveaways. Clients can accumulate points with each purchase, while team members can earn rewards by achieving goals and milestones.
Points can be redeemed for items like a chino cap, ombre vacuum bottle or performance polo. The freedom to choose what they really want makes the appreciation experience even more meaningful.
Surprise packages
Surprise gift packages create a sense of delight and anticipation. Fill a two-tone tote bag with all kinds of useful items, from a notebook to a magnet clip to a thermal mug.
Include a handwritten note expressing your appreciation to make an even bigger impact. Recipients will be blown away by the thoughtfulness as they unbox their surprise appreciation gift.
Thoughtful recognition awards
Recognize employee devotion by gifting an art glass award as a stunning staff thank-you gift. For those celebrating big milestones, like 10- or 20-year anniversaries, throw a celebratory party. Hand out aviator sunglasses and Tritan bottles as party favours for everyone. Recipients will look forward to hitting their own milestones when they see the show of gratitude for their colleague's loyalty.
Acknowledge long-time clients by gifting a laptop backpack as a client appreciation gift. Include mementos from their earliest moments with your company; for instance, a photo from a long-ago golf outing, their first invoice or a recording of a song that was popular the year they started doing business with you.
Elevated event giveaways
Events and conferences are excellent opportunities to express appreciation—for attendees' participation and employees' hard work. A leather-looking coaster set keeps your logo front and centre in their living rooms long after the event. Present it to event attendees as a thank-you gift for sharing their contact information. And hand one to each booth staffer, along with a handwritten note of thanks for their contributions.
A toiletry bag is a useful staff and customer appreciation gift idea that trade show attendees will appreciate for future travels. Tuck in a coupon for a product discount or reduced admission to your next speaking engagement.
Increase brand visibility at events by handing out a tech kit to everyone who interacts with your brand. Not only will recipients feel grateful for this useful item, but nearby attendees will also be curious about where they can get one too.
Co-branded staff and customer appreciation gift ideas
Partnering with another organization can provide brand awareness to a whole new audience. Host a co-branded webinar and give participants a travel blanket as a customer appreciation gift . It'll warm their hearts and bodies whenever they hit the road or catch a flight. Or promote each other's complementary products and services, and enter customers who make a purchase into a prize draw for a useful gift.
Sixty-five percent of Canadians prioritize self-care—so a co-branded spa loofah, sleep mask and spa wrap make great thank-you gifts from any partnering organizations.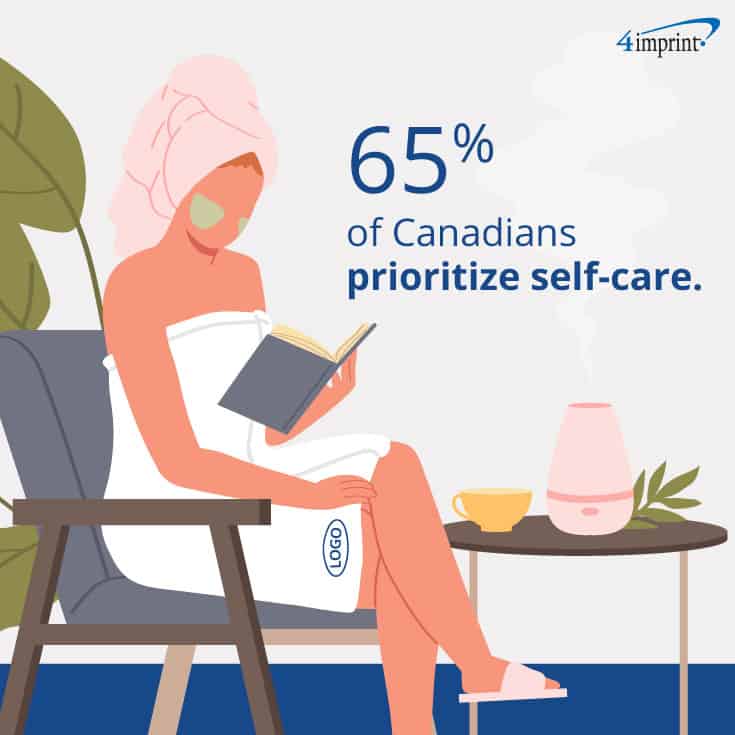 Gifting a million-dollar experience can help your organization rise above the competition
With these ideas, your brand can create thoughtful experiences that enhance the impact of your gratitude.