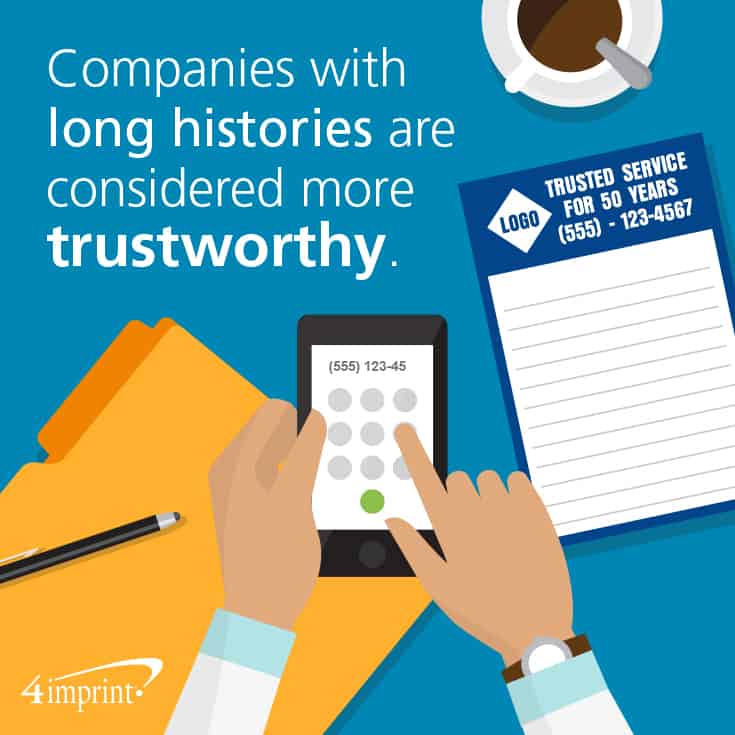 When your organization marks a big milestone, it's time to celebrate. After all, who doesn't love a party and the gifts that come with it? It doesn't matter if you're commemorating 25 years, 50 years, or even one year, a company anniversary can be a morale booster and a marketing opportunity.
A company's history is related to its trustworthiness. Celebrating a major corporate anniversary, such as 25, 50, 75 or even 100 years in business, can change how consumers view an organization. Having longevity can encourage consumers to buy more, inspire positive emotions, promote trust and build brand loyalty.
Corporate anniversary ideas that get the party started
There are many different ways to celebrate a company anniversary beyond getting a cake and a bouquet of colorful balloons. Here are some of our favorite company anniversary gift ideas.
Design a logo just for your company anniversary.
You can make the celebration special by creating an anniversary-specific logo or tagline. It can be put on any business anniversary gift that fits your company. For example, a Tipped Colorblock Wicking Polo with a specially designed anniversary logo embroidered on the chest will let your employees show their company pride long after the celebrations have ended.
Throw the ultimate party.
When you hit a major corporate anniversary milestone, it's entirely appropriate to let your hair down. Just make sure you invite your employees and the customers and clients who helped make your organization a success. Tailor the invitation and party vibe to fit your company culture.
For example, if your company has a relaxed, casual vibe, send out branded Boogie Bots or selfie sticks imprinted with an anniversary-specific hashtag with your invite. Plan fun apps and drinks along with a video detailing the company's growth or successes over the years.
If your company's brand is more serious, send formal invitations and request RSVPs. Plan guided tours or talks about the company's history. Give a high-quality business gift to attendees, such as the DuraHyde Laptop Attache or a Mega Power Bank. Emblazon with your company anniversary logo, and you have a gift they'll never forget.
Give back.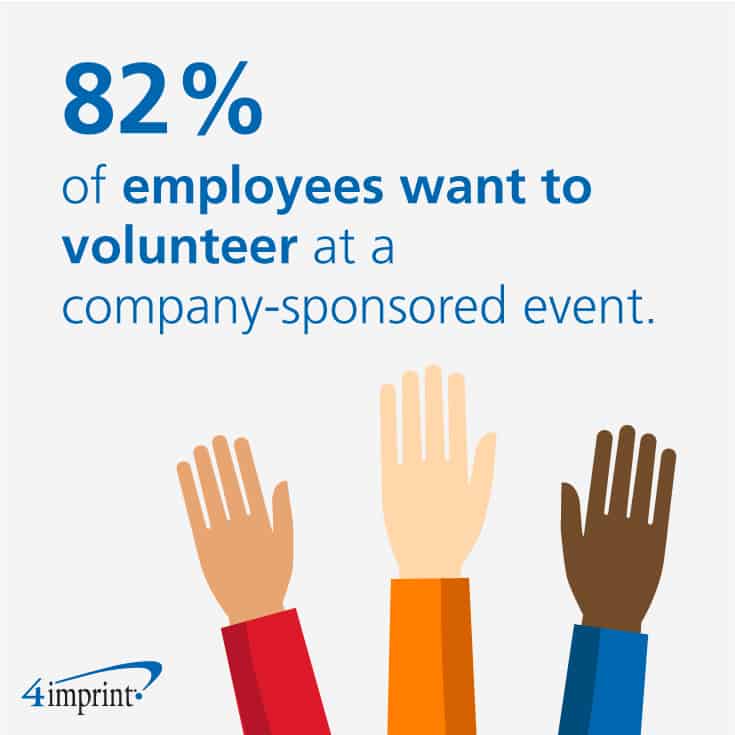 You can share your organization's success with your employees, customers and community by finding ways to give back. Customers would be delighted to receive a discount on products or services. But since 82 percent of employees want to volunteer with peers in a company-supported event, donating volunteer time or sponsoring an event is a great way to give back.
Sponsor a community festival, fireworks display or sporting event. Invite your entire company to attend. Cater in a meal for your team and give everyone a logo'd Roll-Up Blanket to sit on. Not only will it provide a layer between them and the ground, they can take it everywhere they go.
Have fun with your corporate anniversary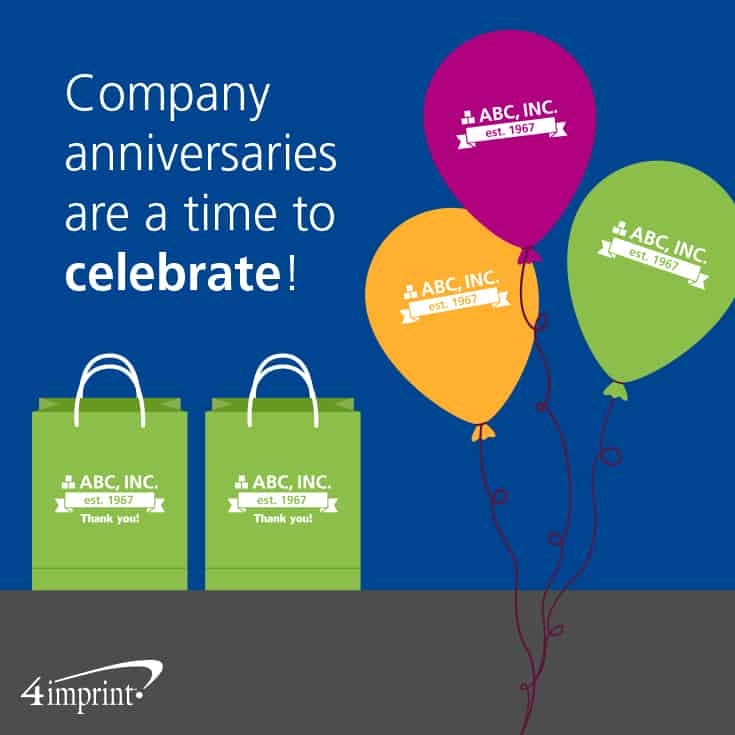 The hard work—including choosing the right company anniversary gifts—involved in planning a company anniversary will be worth it when you see how much your employees and customers appreciate it. No matter what milestone you're marking, the celebration matters. Take this opportunity to turn it into an event your team, customers and community will keep talking about until your next anniversary!