Whether your organization is marking one year, five years, 13 years or 25 years in business, celebrating company anniversaries is key. Business anniversaries are feel-good events, and they provide the perfect backdrop to wow existing customers while generating leads. Of course, custom business anniversary gifts help create a memorable impression your clients and employees will love.
Marking the occasion can be as simple or multifaceted as you want it to be. In this Blue Paper, we'll share three inspirational case studies to give you ideas for celebration strategies as well as memorable business anniversary gifts. While this sounds like fun and games, it's important to know corporate anniversary celebrations play an important role in managing existing customer relationships and attracting new prospects.
You may be wondering about the best ways to celebrate a company anniversary or an organizational milestone. In this Blue Paper, we have tips from three organizations that have been there. So let's take a closer look at their unique stories, their corporate anniversary celebration ideas, and the custom promotional products they used as company anniversary gifts.
Celebrating your organization's first anniversary and beyond
Reaching that first milestone is certainly cause for celebration. The Motley Fool reports that approximately 80% of businesses survive their first year. At that point, your organization has proven it offers a valuable product or service and there's sufficient interest in its offerings to make the business or organization viable. Typically at this stage, you are also focused on building your client list. An anniversary celebration can help you do just that.
When The Ganzhorn Suites Specialized Memory Care celebrated their one-year anniversary, the specialized memory-care assisted living facility in Columbus, Ohio, wanted to thank employees for their service. Leadership recognized that the dedication of staff was integral to hitting that milestone, so recognizing employees with business anniversary gifts was an important component of their celebration. "For us it was such a big milestone, especially to those of us that have been with the project since the beginning," explained Deborah Taylor, director of marketing at The Ganzhorn Suites. The team spent a lot of time reminiscing about their foundation story and ways they'd made a difference in the lives of their clients. From there they strategized how to celebrate the anniversary milestone with their entire team. But before ordering business anniversary gifts, The Ganzhorn Suites wanted to craft a custom logo to mark the occasion.
"We went back to the firm that created our logo, gave them our ideas, and they brought it to life for us," Taylor said. The logo included components of the existing circular monogram logo as well as a nod to the anniversary celebration.
Corporate anniversary celebration idea: Create a logo and tagline specific to your anniversary.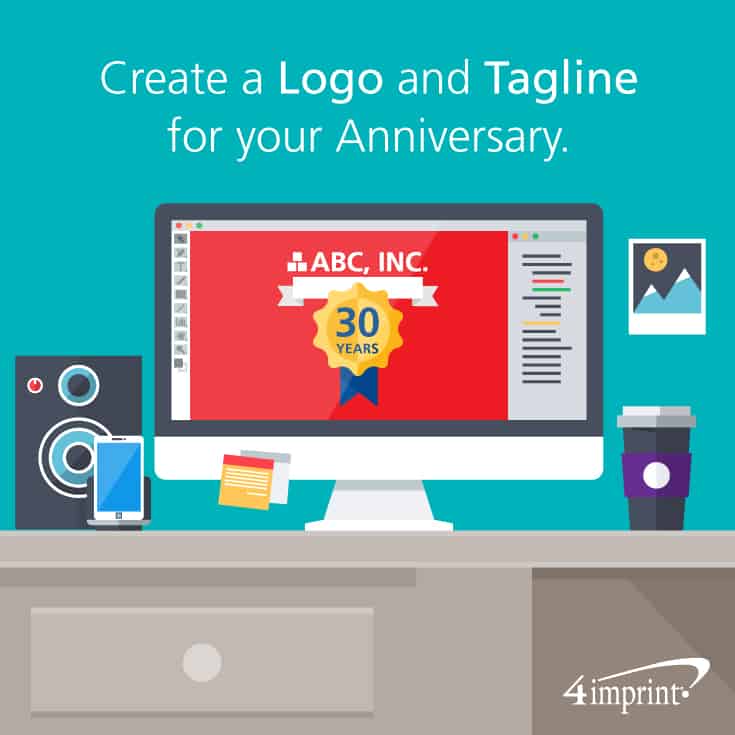 By enlisting the help of graphic artists and creating a custom logo, you can brand your anniversary celebration to ensure clients, employees and prospective customers think about your organization long after the anniversary has passed, connecting your name with dependability and longevity. A unique anniversary logo and tagline can underscore your company mission and even forge a vision for the future.
Once you have an anniversary logo and tagline that capture your organization's personality and values, it's time to share it with your target audiences. You can do that by launching the logo and tagline on your website, including it in news releases and earned media coverage, incorporating it into your paid advertising, and emblazoning it on custom company anniversary gifts.
Corporate anniversary celebration idea: Select company anniversary gifts for employees, clients and prospective clients.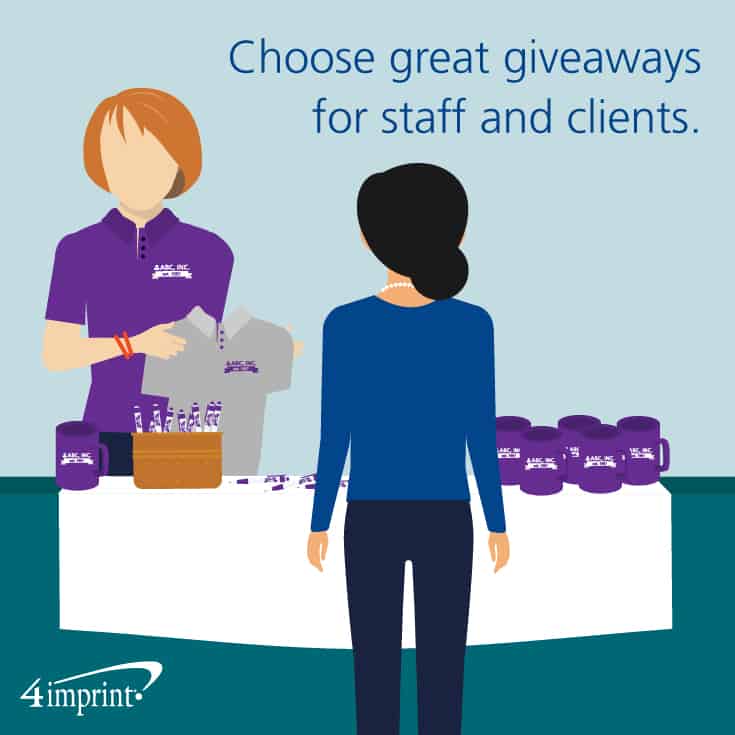 Officials at The Ganzhorn Suites knew they wanted to reward employees for their dedication. "We wanted something that was tangible, for people to have this constant reminder of this success and what we've built here," said Taylor, who explained that polo shirts are their employee uniform. "We knew that our employees would feel proud to wear that Ganzhorn Suites logo, because they've told us how proud they are to have that look instead of a standard scrub." They ordered the Origin Performance Pique Polo with an embroidered anniversary logo to give to staff.
In addition to giving employees something to wear at work, it was important to The Ganzhorn Suites to include an anniversary promotional product because it allowed the organization to thank them for their role in helping the company reach that milestone. "It's almost like an award, saying, 'Hey, I'm a part of the startup team,'" Taylor said.
And when it comes to your startup team, they've got a great story to share: from the beginning—when the organization was just an inkling—to the financing, the onboarding of staff and the realization of a vision. Your start-up story is a powerful message that can help clients and potential customers connect with your organization. Why not share that story? Your anniversary is the perfect time to remind people of your company's roots.
Corporate anniversary celebration idea: Share your history.
In the time leading up to the anniversary celebration, research your organization's past. Then tell your story through video, a book, your website or a brochure. For example, The Ganzhorn Suites produced a video that featured family members and clients. It was a touching tribute to all those who make it possible for Ganzhorn Suites clients to live their lives as fully as possible.
Celebrating your organization's fifth anniversary
Making it through that first year doesn't guarantee success, though. According to The Motley Fool, only about half of all businesses reach their five-year anniversary. So when your organization hits the milestone of five years, make sure you celebrate. You've come so far, and you've shown that your organization business model is sound. The same goes for non-profit organizations celebrating this milestone.
For the Migisi Opawgan Chapter of the Boy Scouts of America in Dearborn, Michigan, their five-year anniversary was a chance to reflect on how far they'd come and forge new connections internally as well. As a chapter, they focus on promoting camping in the region and performing service for camps. When it came time to choose a promotional product for an anniversary gift, they went for a promotional product that was both memorable and unique. They selected the Organizer Foam Puzzle Cube to create an unforgettable event for the 300 guests at their Noquet Lodge dinner, while addressing an essential need for everyone to get to know one another better.
"We wanted to do something to commemorate the five-year anniversary, and that's where I came across the puzzle cube," explained Eric Stockwell, chapter advisor. "We gave each person six of the same pieces so that they had to trade with five other people—symbolizing the five-year anniversary—to get all the pieces to complete their cube. So it was a chance to get our people to mingle a little.
The youth were into it, the adults were into it, and they got to talking during the dinner. It actually turned out way more successful than I thought it would be."
Corporate anniversary celebration idea: Throw an event to remember.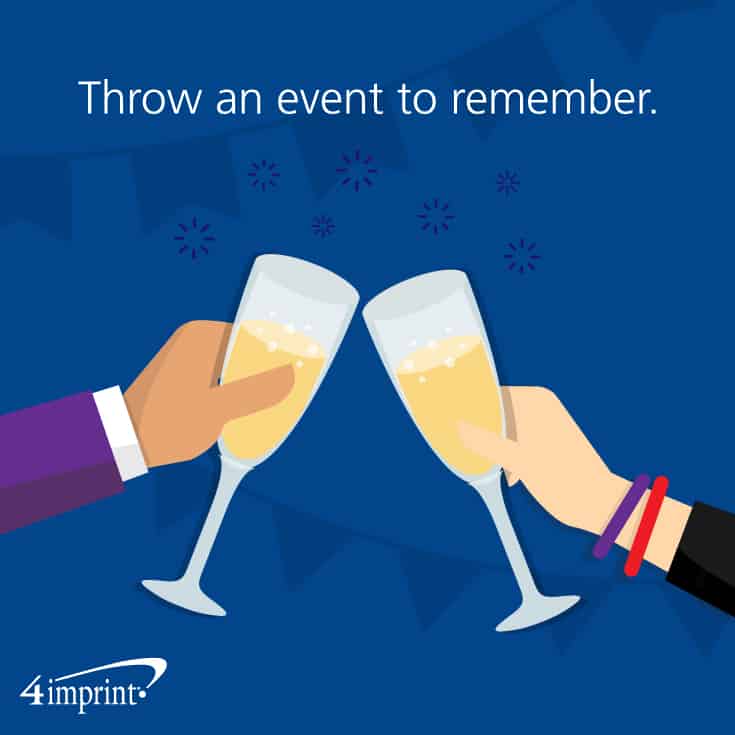 For some organizations, that might mean a red-carpet shindig. For others, it might be a banquet. For still others, it might be a fun way to get attendees to talk to one another. Really, your organization is only limited by your imagination—but it's important to plan an event that is both memorable and reflective of who you are as a company or group. The Ganzhorn Suites hosted an anniversary party with a champagne toast for the families of both current residents and those who had passed on. It was a memorable event where guests were given the chance to celebrate, reminisce and honor their loved ones. Meanwhile, their employee-centered events were spread over a week in recognition of all of their hard work.
For the Migisi Opawgan Chapter, the lodge dinner celebration helped forge some lasting connections. "Some of the scouts, the youth, were moving around and talking with people that they wouldn't necessarily normally talk to. People from different chapters were laughing, talking and seemed to be having a good time," said Stockwell.
Exchanges like that create lasting memories. And even as memories of the event itself fade, the promotional product will serve as a reminder. "At one of the camps we actually have a museum of patches and different scouting things, and I was pleasantly surprised to find that one of the cubes made it in there," said Stockwell.
Your company's 30th anniversary celebration
Just one-third of businesses make it past 10 years in operation, according to The Motley Fool, and survival rates for organizations tend to level off as their years in business accumulate. With that said, 10, 20, 25 and 30 years are amazing milestones to hit, and they're certainly worthy of celebration.
Because past success is not the only predictor of future performance, an anniversary celebration offers a great opportunity to ensure you hit your next milestone as well. So here's a great anniversary celebration idea: why not leverage your celebration to jump start your organization's future?
Corporate anniversary celebration idea: Tie company anniversary gifts to creative sales strategies as incentives.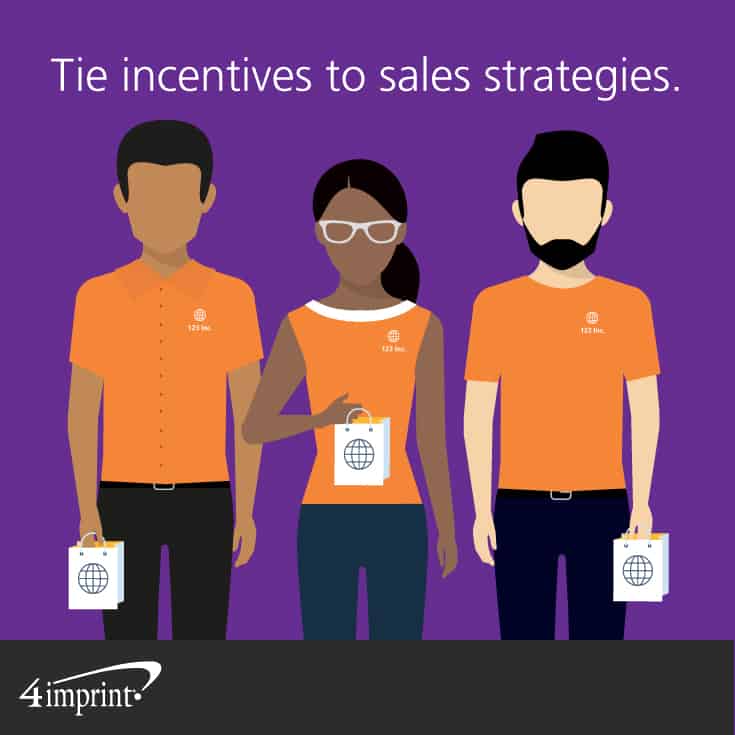 For example, Cedar Siding Inc., of Rochelle, Illinois, recently marked an impressive 30 years in business. "We were challenged by our general manager back in November/December, who said, 'We're going to celebrate 30 years. Start throwing things against the wall and see what sticks.'"
What stuck was an incentive tied to sales. Working with their marketing team, organizers came up with a special logo to celebrate 30 years in business. Then the company ordered Harriton 1/4-Zip Fleece Pullovers embroidered with the new logo as an incentive for clients who ordered 3,000 square feet of siding products, what's known as "30 squares"with a 30-year warranty finish.
Word of mouth for the promotion has been robust. "We sent out a mass email to all the people on our email list, and printed out fliers, so our sales staff put these on the desks of everyone they sell to," explained Joe King, inside sales manager and marketing coordinator for Cedar Siding Inc. King says the minute one person is wearing the anniversary fleece, others start asking about it.
The best part: The sales incentive isn't a one-and-done deal. Wholesale buyers who need only a small amount of square footage of the product at a time can accrue the 30 square feet throughout 2017. It's a wise sales strategy and incentive that encourages customers to keep coming back all year long to earn their gift.
The response to the anniversary incentive—and the fleece pullovers—has been overwhelmingly positive. "They all love them, and they say they fit right and they say they're ready to sell more stuff to get another one."
Your company anniversary: A unique opportunity to celebrate and cultivate business
As you brainstorm ways to make your company anniversary celebration special, keep in mind that there are many ways to mark the occasion. By creating a logo and tagline, selecting custom business anniversary gifts, sharing your history, throwing an event to remember and tying incentives to creative growth strategies, you not only help your employees and clients celebrate how far you've come, but you also open the door to new clients, members and staff. Because a company anniversary celebration isn't just about remembering how far you've come, it's about laying the groundwork for how far you can go. Company anniversary gifts that are thoughtful, unique and incentivized can help your customers remember all you do for them—and keep them coming back to be a part of the next chapter in your organization's story.