Festivals. Fairs. Picnics. Parades. Warm weather brings out the masses, so this is the perfect time to host outdoor events, which are great ways to find your target audience. Adding outdoor promotional items to your event can amplify attendees' excitement, especially if you're catering to a specific crowd. Check out these tips for reeling them in!
Knock their socks off with custom outdoor promotional items.
Colorful outdoor event tents attract attention.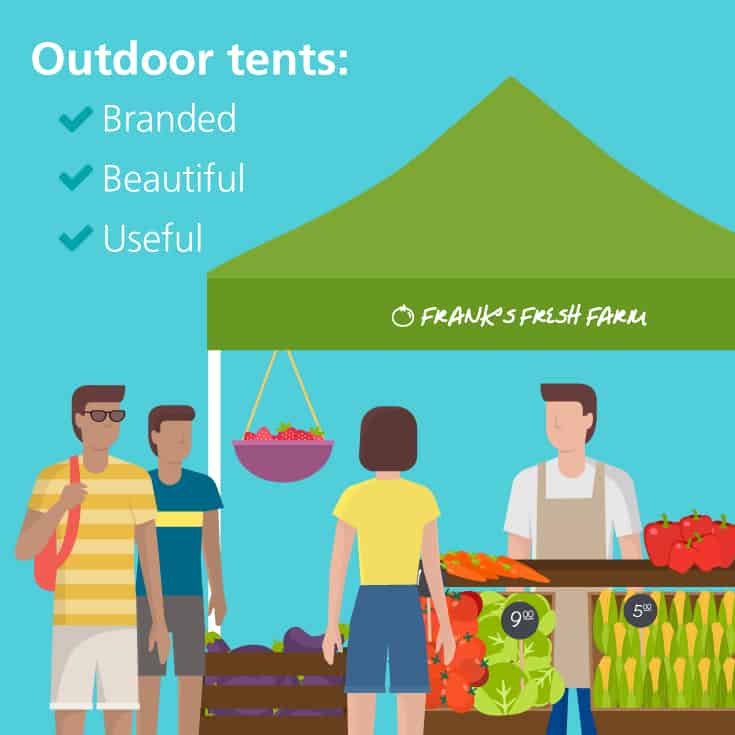 Nothing works better to catch someone's eye (and provide some cooling shade) than an outdoor event tent flanked by outdoor promotional banners. Tent options include solid-color canopies and those with a full-color imprint. If you're looking for an all-in-one outdoor event solution, pick up a Standard 10′ Event Tent – Outdoor Event Kit. This kit includes a sharp-looking logo'd event tent and a folding table with matching cover for a striking, unified look.
Want to dress up that outdoor event tent a bit? Put up a full-color zipper wall with a custom design. Finish the look with tall, attention-grabbing sail sign banners.
Turn passersby into participants.
Outdoor promotional items will turn visitors passing by your tent into leads. With 88 percent of people who receive promotional products remembering who the advertiser was, you'll generate both name recognition and goodwill.
Use the outdoors as inspiration for your giveaways. Get creative and hand out stylish promotional sunglasses in bright styles and colors, such as woodgrain, checkered hipster or even rainbow. Your personalization will be instantly recognizable.
Help outdoor event attendees beat the heat.
If the weather is just a little too warm, separate your brand from others with a simple Hand Fan or visor to help people beat the heat. Want to give a useful keepsake (PDF) they can use over and over? A branded O2COOL Personal Misting Fan and a logo'd bottle of sunscreen on a carabiner are convenient ways to keep people safe in the summer sun—day after day.
Outdoor promotional items to engage and reward participants.
Turn leads into prospective customers by offering them an in-booth activity related to your product or service. If you're a massage therapist, offer 5-minute chair massages. If you're a financial institution, play a game to show people how much they can save with your services. If you are a non-profit organization, challenge visitors to answer questions about your service.
Reward participants with outdoor promotional products like Clear Impact Comfort Grip Sport Bottles. They'll help keep people cool and hydrated and put your brand in their hands. The custom Side Pocket Sportpacks are extremely desirable at outdoor events when people want free hands to eat, take pictures or clap along with the music.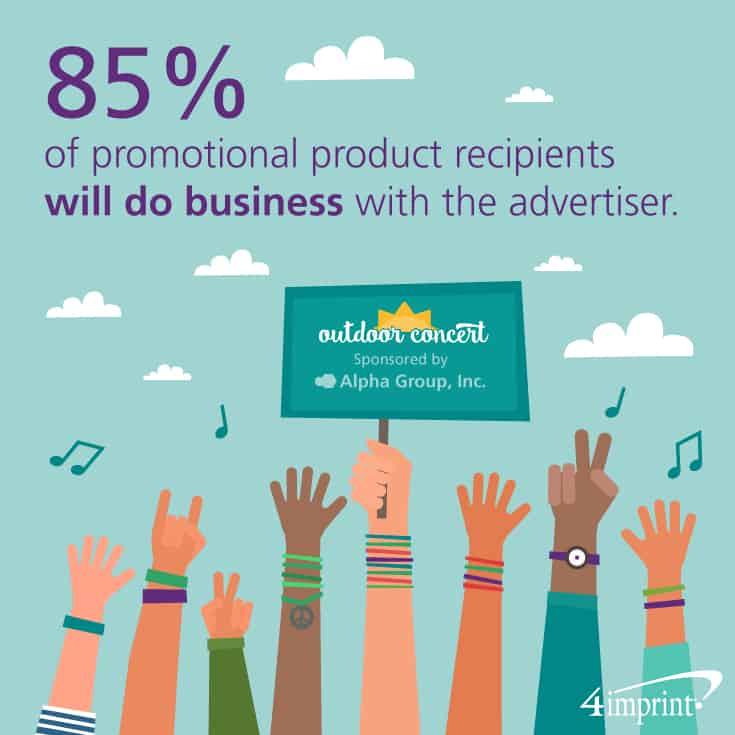 Warm-weather events are the perfect chance to boost your brand because attendees are usually relaxed and in a good mood. This is the time to reel in prospective customers with great outdoor promotional items that will help them remember you. Research finds 85 percent of swag recipients do business with the advertisers on products. They'll get people talking about your brand long after the party is over!