As the holiday season approaches, it's time to start thinking about end-of-year gifts to thank team members for their hard work and dedication. The best holiday gifts for employees are ones that are both meaningful and useful. According to a recent workforce study, 54% of employees are more likely to stay at their current job if they receive a meaningful holiday gift from their employer.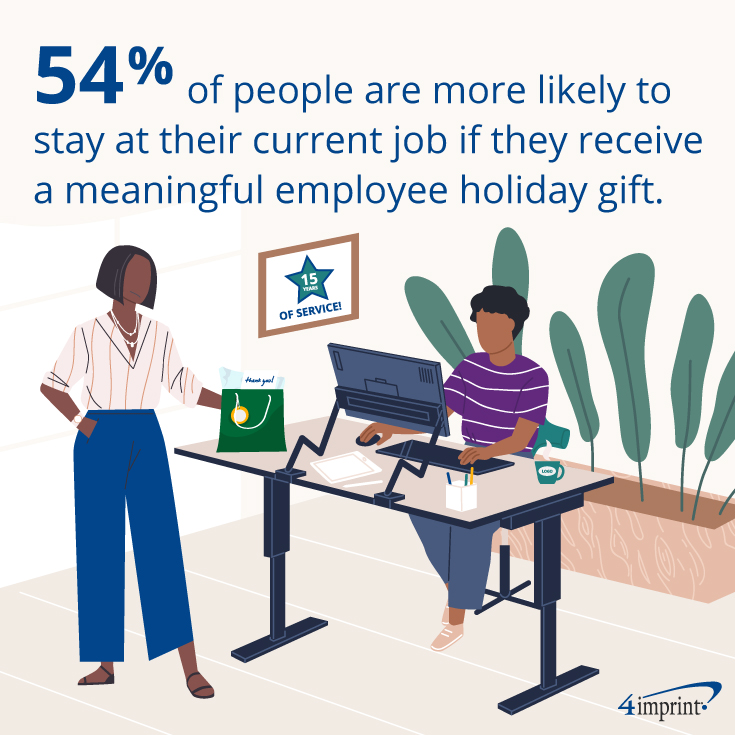 What's more, when you give gifts that are both meaningful and useful, recipients are more likely to hang on to them. In fact, 75% of people who have kept a promotional gift for longer than five years do so because it's useful. That's a lot of potential staying power!
Choosing the right gifts shows that you listen and know what your team members like and will use. As you begin the quest for those perfect employee holiday gifts, think about your team's preferences. That will help you select the right items that will have them (and your gifts) sticking around for the long haul.
This year's best company gifts for employees:
Gifts for travelers
Gifts for remote workers
Gifts for hobbyists
Gifts for the outdoors
Gifts for relaxing
Holiday gifts for travelers
Looking for corporate holiday gift ideas for team members who frequently travel? Think luggage! Sales staff who spend a lot of time on the road are sure to appreciate a new upright rolling bag. Bonus—the average promotional bag is kept for two years or longer (PDF). Add some nice-to-have items, like a set of packing cubes, to elevate their next business trip.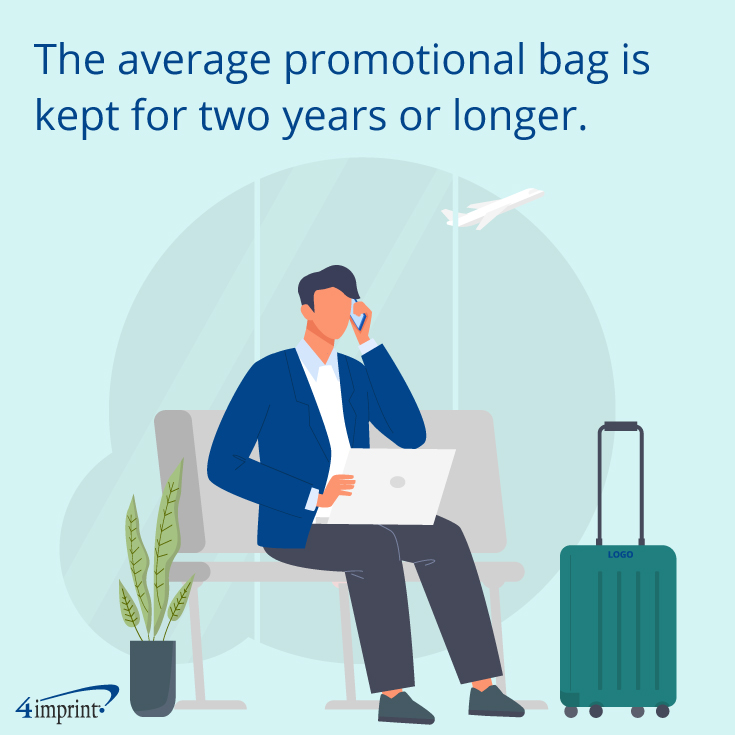 Pack an extra punch when you include stocking stuffers inside. Colorful socks are a great choice. In addition to being a cozy, traditional holiday gift, they are a useful item for just about everyone. Alternatively, tech items, like a USB drive, can come in handy when on the road. Remember, 44% of consumers hang on to USB drives for two years or more.
Business holiday gifts for remote workers
Half of all workers are taking advantage of a hybrid work schedule, making promotional desk accessories some of the best holiday gifts for employees. After all, being away from the office supply closet means that desk accessories and other office conveniences are often not available. Work-from-home gift sets solve that problem.
A tech organizer is the perfect item to take when traveling from home to the office. Add a power bank to make sure their devices stay fully charged no matter where they are. A desk organizer will help them keep their home office tidy. And a light-up speaker is sure to make those virtual meetings a little more fun. The best part is your brand is sure to adorn their desks long-term as 58% of people who receive promotional desk accessories keep and use their gifts for a year or more (PDF).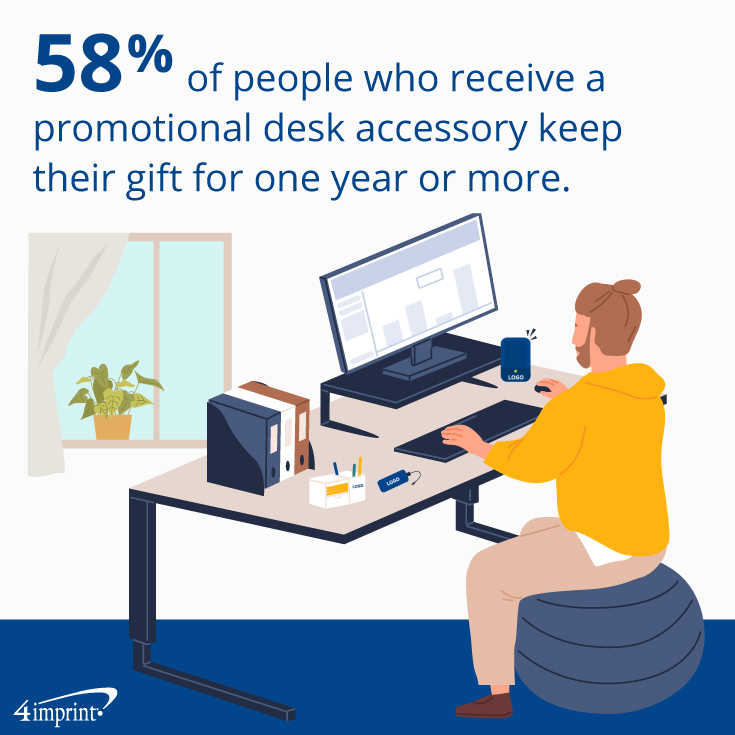 Company holiday gift ideas for hobbyists
Gifts that go beyond the workplace are a great way to connect with your team on a new level. Show that you know and appreciate their unique interests with promotional items that reflect their personal lives.
Does your team consist of aspiring gardeners or green thumbs? Embrace the new year tradition of gifting money trees. A money tree planter kit is the perfect way to thank employees for helping your company grow while also wishing them good fortune in the new year.
Food enthusiasts and at-home chefs are sure to appreciate a bamboo utensil set and a best-selling cookbook. If your team is full of dog lovers, a dog-friendly flying disc can quickly become a family favorite.
Best new year gifts for employees who love the outdoors
According to the most recent Advertising Specialty Institute report, gifts in categories that cater to the outdoors and healthy lifestyles have more longevity than any other category. Sixty-one percent of consumers report keeping outerwear for two years or longer, and 63% keep and use drinkware for at least one year.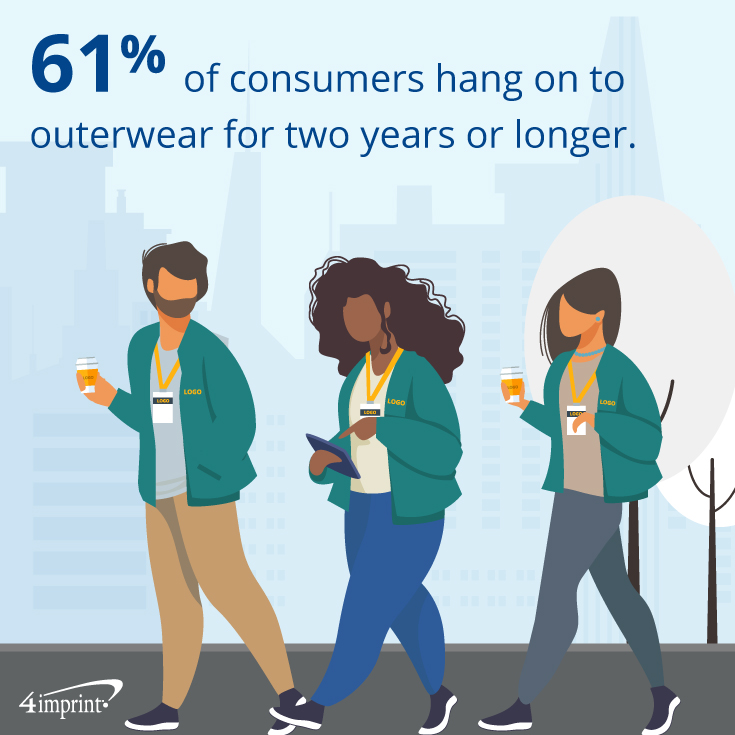 Take advantage of this staying power by gifting your team high-quality jackets or hooded sweatshirts plus thermal mugs they can use to stay hydrated while active.
If your company has an outdoors focus, or if there are hiking or camping enthusiasts on your team, gift something that's useful. An outdoor light bracelet can be great for long distance hikers or solo explorers. And a picnic blanket is useful for leisurely outings or rugged camping trips.
Great gifts for employee self-care
Mental health has become a focal point for attracting and retaining employees in recent years. This is especially true for millennials and Generation Z, who have strong desire for feedback and flexibility. Show that you care about their wellbeing by gifting unique health and wellness products, like a bento box to make packing healthy lunches easy, or a reusable heat therapy wrap and scented candle to facilitate relaxing after work.
Best gifts to give employees this holiday season
Choosing the best gifts for employees can be a great way to show appreciation and recognition. Remember, a meaningful gift from an employer can have a significantly positive impact on employee happiness and retention, with studies showing a 31% lower turnover rate at companies with a strong employee recognition program. Consider your team's wants and needs to find great options that your superstar employees will hang on to through the new year.