Recently, I ordered something from Boden.
A British clothing retailer, Boden is very design-oriented and that shows up in every detail, including their packaging.  (Boden also operates here in the US.  Check out their site at www.Bodenusa.com.)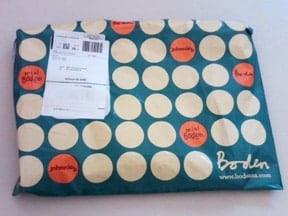 When I opened this recent order, I was surprised to find a little something extra.  Inside was a thank you gift, a notebook with a little note on the back that read: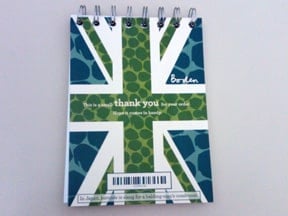 "This is a small thank you for your order.  We hope it comes in handy."
Now, the notebook itself was a nice touch.  But, the little explanation about why it was in my package was really nice!  From a marketing perspective, it immediately eliminated any potential confusion about whether the notebook was shipped with the wrong order.  I could immediately tell that it was meant for me, as a thank you.
If you'd like to ship a little thank you gift with your orders or include them as part of an in-store promotion, here's a promotional notebook that would work well.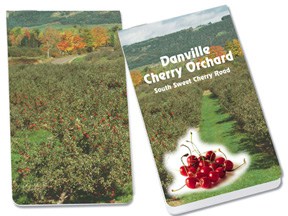 You can add a photo or artwork to the cover of the Full Color Memo Book along with your logo.  You could even add a little saying on the back of these handy promotional products, thanking your customers for their business.
Have you ever gotten a memorable thank you gift from a business?  If so, I'd love to hear about it.
-Suzanne
PS – If you're looking for more "thank you" inspiration, take a look in our Thank You Store at https://www.4imprint.com/group/138/Thank-You-Gifts-for-Customers. We've pulled together some great products you can use to say 'thank you' to your customers.