Kris Teofilo has a special job. As regional director of Make-A-Wish's Northeast Wisconsin office, she helps coordinate the efforts, staff and resources needed to grant terminally ill children their final wishes.
That effort includes using promotional products, which Teofilo describes as "part of the magic."
Take a look at how this famous charitable wish-granting organization puts logo giveaways to work for its labor of love—and how your group can do the same.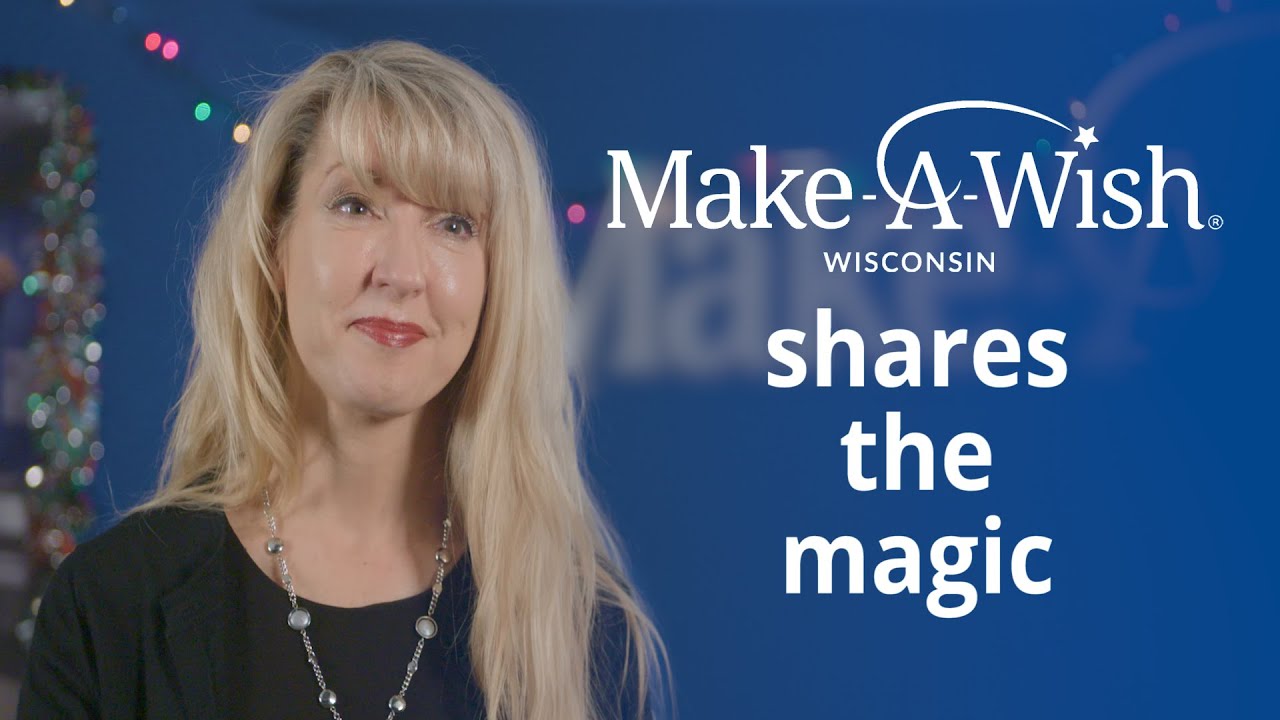 >
Brand recognition: Strengthening an already known logo
If you are lucky enough to have a recognizable brand, reinforcing that brand with steady visibility is crucial. Make-A-Wish's brand is strong, Teofilo said, but logo-bearing products, like T-shirts, coffee mugs and other logo gifts, help raise awareness of the group in communities across the country. If your brand is less well-known, you can use the same spread-the-word tactics to build it up by using logo products and social media awareness of that logo. Celebrity use or local visibility of your logo can achieve the same results, although the latter may take a bit longer.
Making your supporters 'part of the magic'
Fans of sports teams, bands, movies and comic book heroes show their support by wearing logo shirts, caps and other gear. By doing so, they feel like a part of that group. That's the same idea behind supporters of Make-A-Wish, who wear the organization's branded items. These items are "a constant reminder of the difference that they make in helping us to grant life-changing wishes for local children that we serve together," Teofilo said. Promotional products "bring such a wonderful element to our signature events. They are part of the magic."
Logo giveaways help charity events succeed
The Wisconsin chapter of Make-A-Wish keeps its donors and other supporters informed with "Wishful Thinking," an e-newsletter filled with the stories of wishes granted and the many folks involved in keeping the charity successful. Golf, bowling, walking and other events help bring in much-needed revenue so the organization can fulfill its mission.
Teofilo said sponsors of events are provided logo shirts as a thank-you gift. "They are a nice incentive to those who help us succeed," she said. Major sponsors who donate a certain amount receive logo stainless steel travel mugs and other logo gifts at events like the Gourmet Gala. Special logos are created for shirts worn by golfers at the annual Sargento® & Johnsonville® Make-A-Wish Golf Event, and "Wish Kids" (those granted wishes or soon to enjoy them) also wear special branded shirts at events.  
Prizes at charity auctions and raffles boost charity coffers
While the Make-A-Wish Foundation finds their high-end logo items to be much-appreciated gifts for donors, other charities also use printed coolers, tool sets, bag chairs and more for silent auction, live auction or raffle items. Create your own fundraiser with some branded items and offer donated gift cards from local businesses for an easy raffle or auction that can help your worthy cause generate some extra funds.
Want to put logo giveaways to work at your next charity fundraiser or event? We have countless options to help you get the word out about the good work your organization is doing.