Check out the amplify Spring 2018 Issue in your web browser!
Featured

articles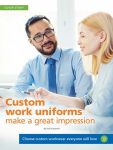 Cover Story: Custom work uniforms make a great impression
Custom workwear can help unify your team and give them a professional look. Click here to get tips on choosing apparel your staff will love.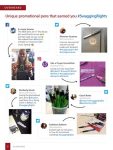 Overheard #SwaggingRights: Unique promotional pens
Check out the logo'd pens that drew so much praise, they earned #SwaggingRights. Click here to see what pens got a shout-out online.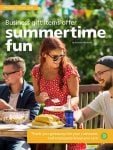 Product Highlight: Business gift ideas offer summertime fun
Customers and employees will soak up your brand with these hot promotional gift ideas perfect for warm weather outings. Click here for ideas.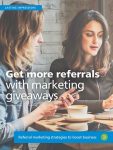 Lasting Impression: Get more referrals with marketing giveaways
Marketing giveaways can get people talking about the great work you do. Click here to get tips on how to boost business through referrals.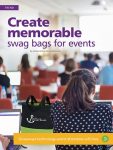 Trend: Create memorable swag bags for events
Everybody loves a swag bag full of gifts. Make yours the one they remember most with these best practices. Click here for swag bag tips.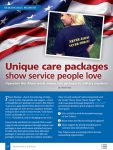 Remarkable Moments: Unique care packages show service people love
Read how Operation Not Alone, Inc. reaches out to overseas service members with a care package full of gratitude. Click here to find out more.

Would you like to receive an email notification when the next issue of amplify is published? Here's how: Send your email address to 4ideas@4imprint.com – it's that simple!