Check out the amplify Fall 2017 Issue in your web browser!
Featured

articles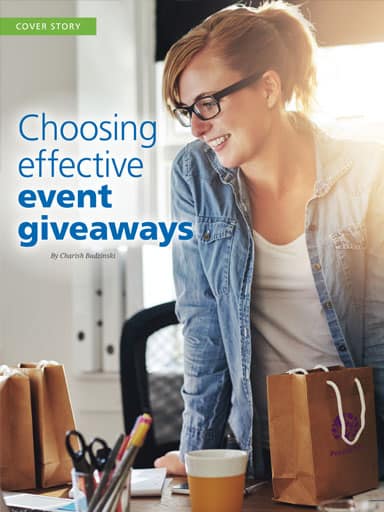 Cover Story: Choosing effective event giveaways
Gain invaluable tips on choosing effective event giveaways that will draw raves for your event and your brand. Click here to read more about event giveaways.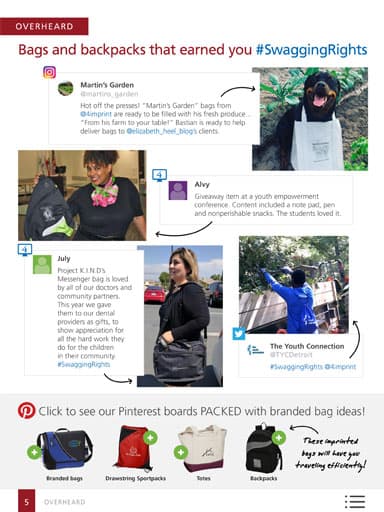 Overheard #SwaggingRights: Bags and backpacks
Check out how custom Bags & Backpacks are part of a winning marketing strategy and earning #SwaggingRights. Click here to see what bags and backpacks got a shout-out.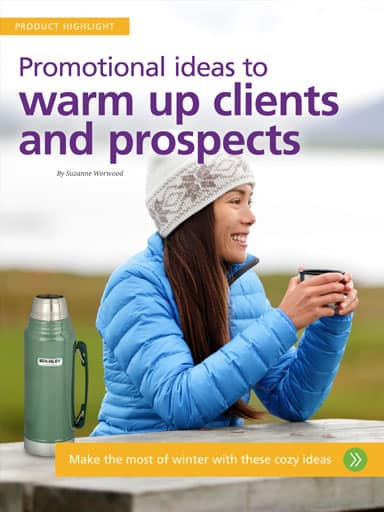 Product Highlight: Promotional ideas to warm up clients and prospects
As the mercury drops, give your prospects and clients the warm fuzzies with these winter-worthy swag ideas. Click here for promotional product ideas to warm up clients and prospects.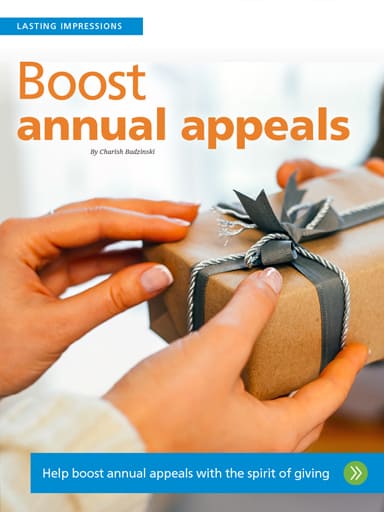 Lasting Impression: Boost annual appeals with the spirit of giving
Are you planning an annual appeal for your nonprofit? Click here for our four tips, including the use of personalized thank you gifts, to boost donations.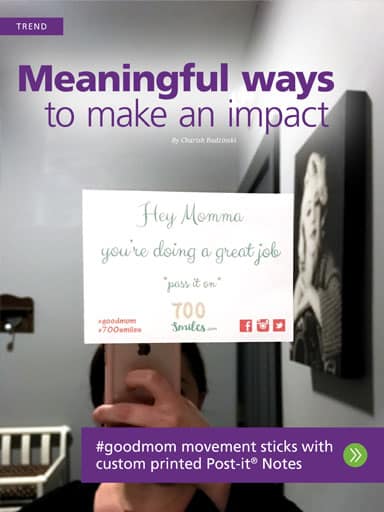 Trend: Meaningful ways to make an impact
Develop messaging that sticks with guerilla marketing (hint: Post-It Notes can help your message adhere!). Click here for meaningful ways to make an impact.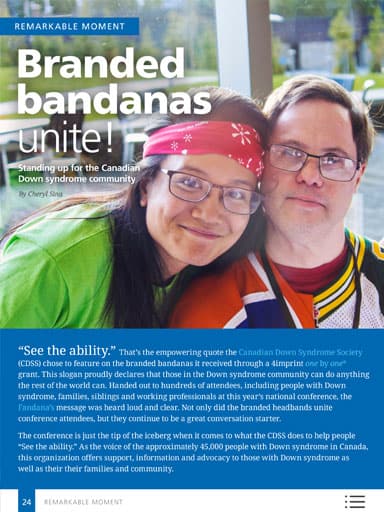 Remarkable Moments: Branded bandanas unite!
See how custom printed bandanas are making fast fans of an organization that supports people with Down syndrome and their loved ones. Click here to learn more about the Canadian Down syndrome community.

Would you like to receive an email notification when the next issue of amplify is published? Here's how: Send your email address to 4ideas@4imprint.com – it's that simple!