one by one®: Kempner Family Community Development Center
In the heart of a small town, where many people have very little, the Kempner Family Community Development Center takes a unique approach to creating a stronger community. "We don't fundraise or ask for donations. We're completely funded through grants and people donating without being asked," Director Brian Parker said. "When people see the positive impact we have on the community, they're moved to give without us having to say anything." The organization received a 4imprint one by one grant that allowed staff to order 3-in-1 cable pouches. Staff used the pouches to create a one-of-a-kind wellness fair giveaway.
Conversations, not criteria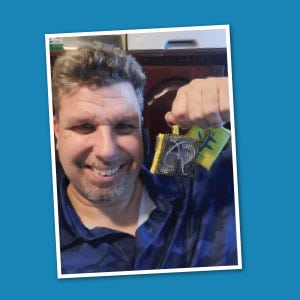 "We don't have any application form or financial checks that people have to go through before we help them. It's really just about getting to know the community and discovering needs through conversations and word of mouth," Parker continued. "I was getting my hair cut and the hairdresser was talking about volunteering for us. Then I found out that she had a big family and they needed furniture. We had a recent furniture donation, so we delivered several pieces to her."
That's the kind of assistance the Kempner Family Community Development Center provides to help the community grow stronger—tailored help for individual needs. It also offers other aid, including:
Assisting with job searches and resume building
Lending trailers to help people move
Providing food through a small food pantry
Connecting people to other resources and organizations
Pocket-sized support in the form of innovative wellness fair giveaways
Every year, the Kempner Family Community Development Center organizes a wellness fair to connect community members with local services they may be unaware of. There are vendors from various industries, including fitness, auto, pet, financial and many more. The vendors don't pay a fee to attend—the Kempner Family Community Development Center covers everything.
This year, staff wanted to provide an essentials pack that attendees could put to use in a variety of ways. They slipped bandages and lens wipes inside pouches that contained charging cables.
"Whether an attendee needed to cover a blister, wipe their glasses or charge their phone, they could grab their mini pack," Parker said. "It's important for people to take action to help others instead of waiting for someone else to do so. That's why we're jumping in, working to recognize and address community needs."
A note from Cheryl
It's amazing to see the impact of simple acts of service. 4imprint is honored to provide cable pouches as wellness fair giveaways for the Kempner Family Community Development Center. If you're interested in learning more about a one by one grant, visit onebyone.4imprint.com.