Webcam privacy is a more prevalent topic than ever because technology is literally everywhere. People from all walks of life—including Facebook® founder Mark Zuckerberg and former FBI director James Comey—have been seen covering their webcams.
Cameras are now part of just about every computer, tablet and smartphone, so customers and employees are likely carrying uncovered cameras just about everywhere. With the help of promotional webcam covers, you can help protect their privacy and peace of mind.
Keeping information under cover
The classic Webcam Privacy Cover offers a practical solution at a budget-friendly price.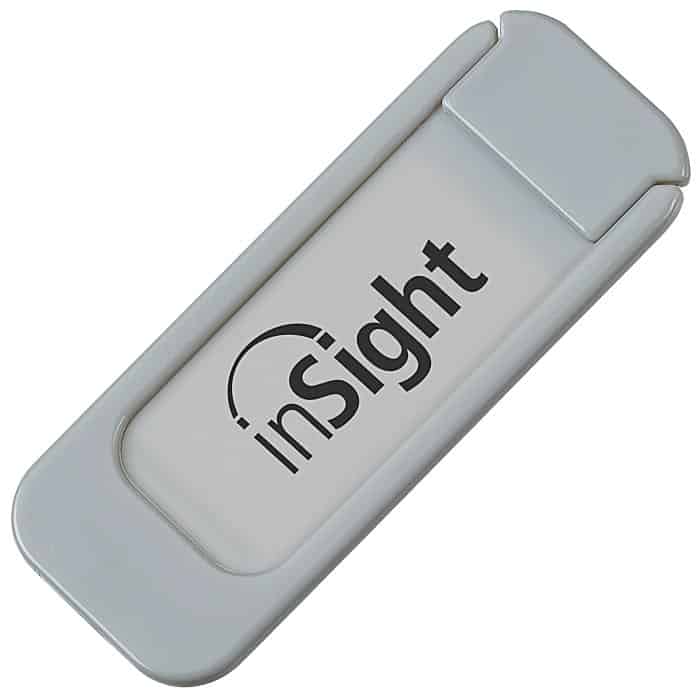 This techy promotional item attaches to devices with adhesive strips. The cover easily slides aside when your customers or employees want to use their cameras and slides back to protect their privacy.
With a variety of colors to choose from, these webcam cover giveaways are perfect as eye-catching giveaways at trade show booths or other events.
Covers with a twist
If you want your promotional webcam covers to pull double duty, these covers provide privacy along with some extra features.
The Privacy Camera Cover with Screen Cleaner keeps their camera hidden and has a built-in screen cleaner to wipe away smudges and fingerprints.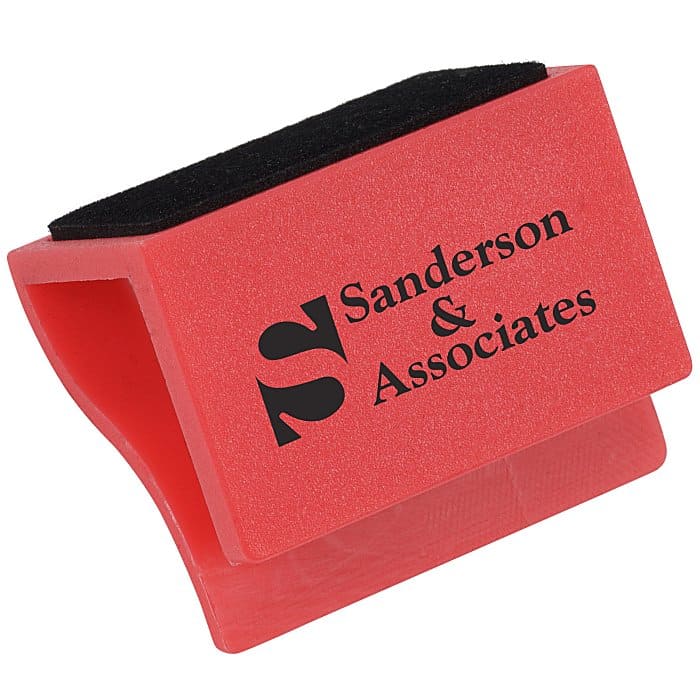 Need a techy promotional item with personality? The MopTopper Webcam Security Cover is a cover and screen cleaner with a little bit of silliness mixed in. And everyone will be drawn to the Clipster Webcam Privacy Cover, thanks to its googly eyes. Both are memorable giveaways that are sure to grab attention—and laughs!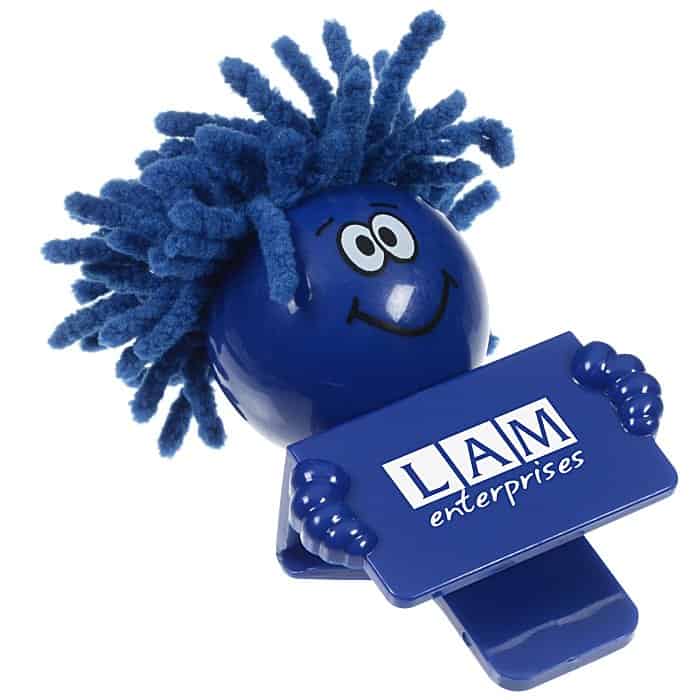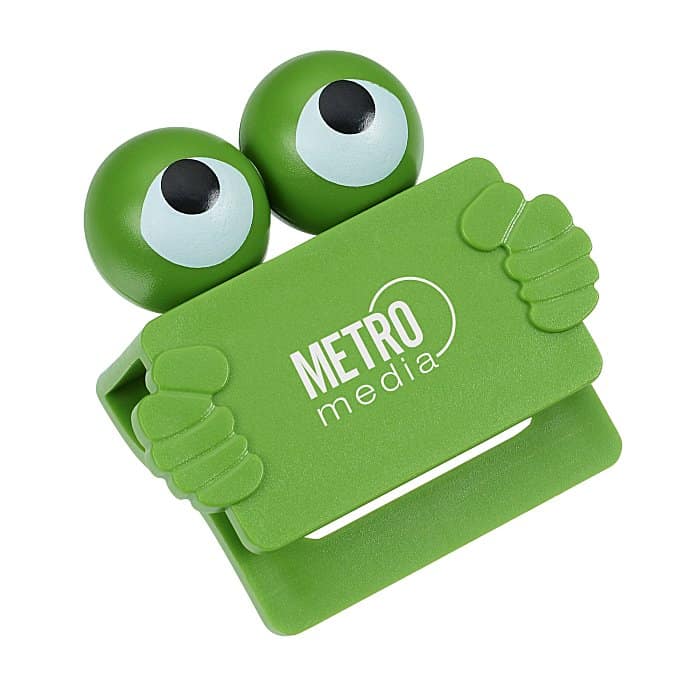 Webcam decals
Webcam Spy Blocker Tattoos literally let your logo protect your customers' and employees' privacy.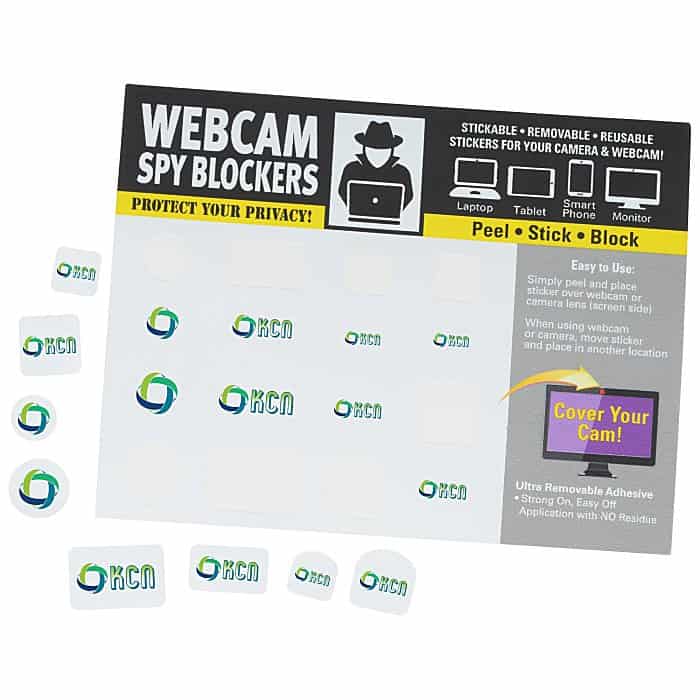 Each sheet contains 16 decals of varying sizes that can be placed over the camera to block it. The decals are repositionable, so they can be removed and reused as needed. Decals are a quick and easy way to cover all their personal and professional devices. They make great additions to new-hire bags or customer mailers.
You've got it covered
As the number of camera-equipped devices continues to grow, maintaining privacy is certain to become more critical. These promotional webcam covers will remind your employees and customers that when it comes to privacy, you've got them covered.