Like so many great inventions, PopSockets® started as an idea dreamt up in the back of a garage just a few years ago. Today, the company is on track to sell 70 million products by the end of the year. It is one of the latest and greatest phone attachments that everyone loves.
So, what exactly is a PopSocket? It's an accessory that attaches to the back of a smartphone, serving as a mount, stand and grip. The smart design of the product allows users to make a call, send a text or scroll using just one hand. Considering all the uses it offers, it's easy to see what makes promotional PopSockets so popular.
The story behind the brand
PopSockets started when creator David Barnett was looking for a solution to tangled ear buds. He used two giant buttons glued to the back of his phone to cleanly wrap the ear bud cords, leaving them both accessible and tangle-free.
Over the next 18 months, he created 60 prototypes. In 2012, Barnett's product was perfected, and he launched a Kickstarter® campaign to procure funding. (Check out the entertaining campaign video featuring Barnett's impressive dance skills.)
Unfortunately, that same year, Barnett's home was destroyed in a wildfire. With insurance money he received from the fire, online donations and gifts from friends, he was able to raise enough money to fund his business.
The rest is history. In 2014, 30,000 PopSockets were sold out of the back of Barnett's garage. The company saw a three-year growth of 71,424 percent! In 2017, PopSockets' revenue reached $53.3 million.
The popularity of PopSockets
What exactly is it about PopSockets that makes it the most popular smartphone accessory today? First and foremost, it's important to remember just how many people use smartphones. An amazing 95 percent of Americans own a cell phone of some kind, and 77 percent of people have a smartphone. So, there are a large number of people who could use a PopSocket.
They are especially useful when it comes to preventing smartphone drops. The PopSocket grip makes it easier and more comfortable to hold a smartphone while using it. In the selfie-taking world we live in, PopSockets make capturing the perfect snapshot simple. Thanks to the grip, anyone can easily reach the shutter button while holding the phone with one hand.
These clever accessories also work as phone stands for hands-free talking and viewing. Finally, PopSockets can be used as originally designed: a tangle-free ear bud organizer. With all that this one tiny accessory has to offer, it's easy to see why it is such a hot item.
Personalized and branded PopSockets
In addition to being useful, PopSockets offer a unique way to represent yourself or your brand. For individuals, PopSockets can be custom printed with an image. For brands, promotional PopSockets can be ordered in bulk to leave a marketing message and spread brand awareness.
We offer a variety of promotional PopSockets, one design exclusive to 4imprint. The popularity of this product makes it a great choice as a promotional giveaway. Plus, the constant use reminds recipients of your message every time they use their phone.
A variety of branded PopSockets
The classic PopSockets Phone Stand can be personalized with your brand.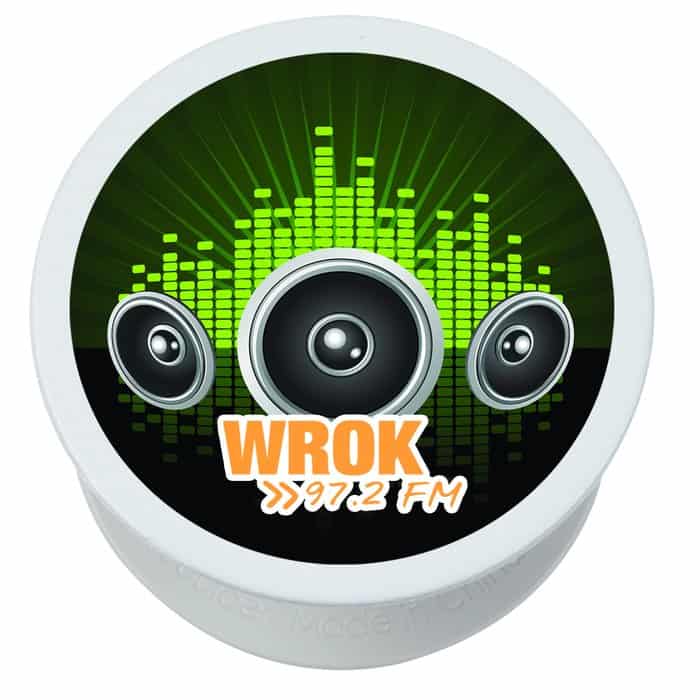 In addition to this standard look, there are a variety of finish options to choose.
For an executive look, choose the PopSockets Phone Stand – Aluminum.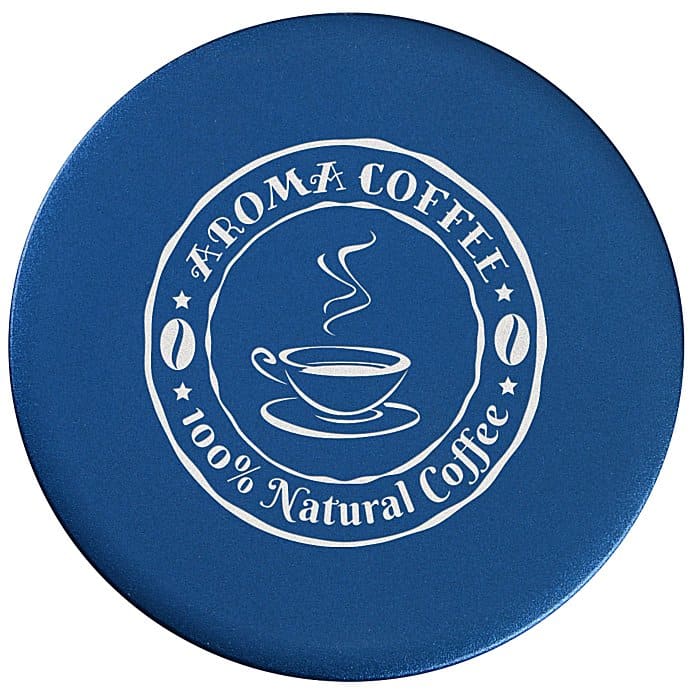 The clean sheen and laser-engraved imprint adds a professional look.
For a natural finish, your logo can be imprinted on PopSockets Phone Stand – Wood Grain in bamboo or rosewood.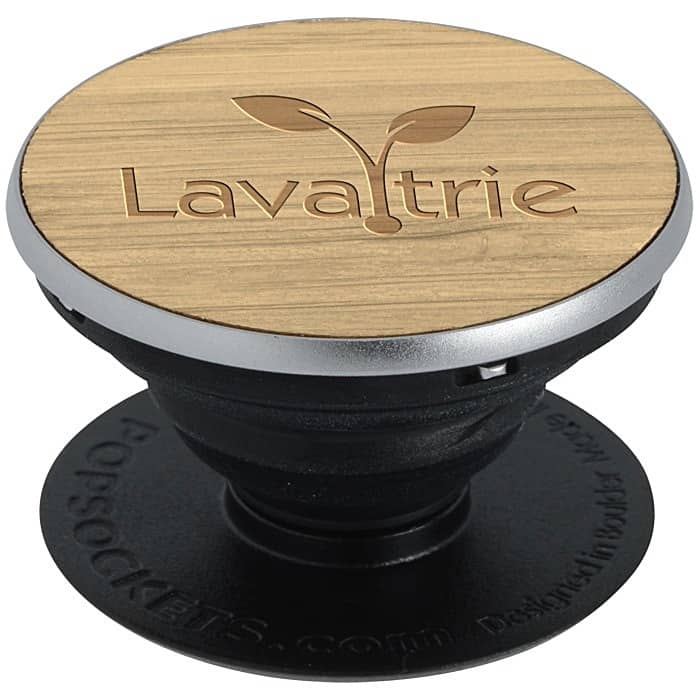 The real wood design adds a look that is both trendy and earthy.
Finally, there's the PopSockets Phone Stand – Marble Print.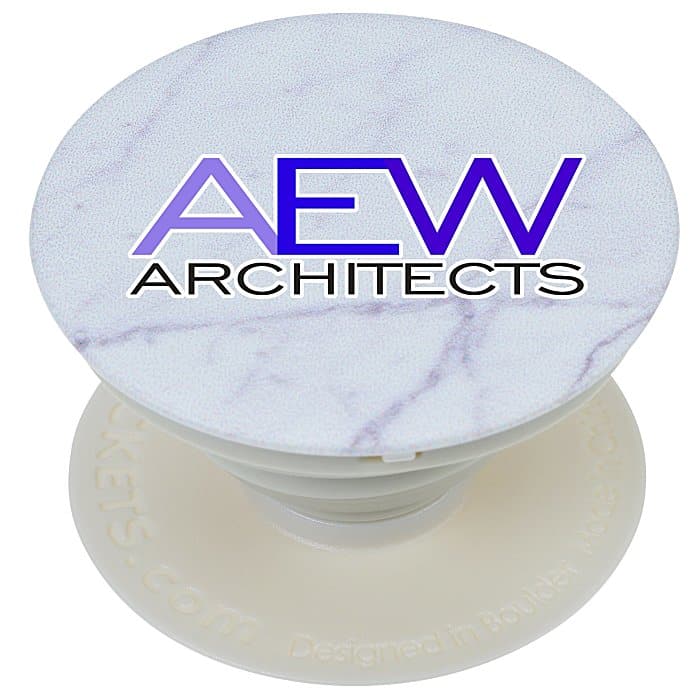 This promotional PopSockets' clean and stylish design will get your brand noticed.
Don't forget the PopSockets PopClip Set.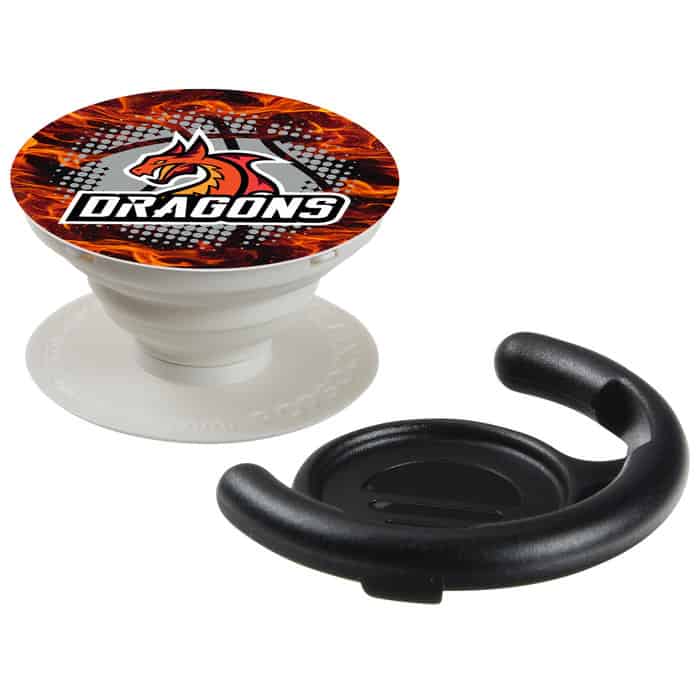 This useful accessory makes it easy to mount their smartphone to a dashboard, mirror or wall.
Exclusive diamond design
Looking for something really impressive? Check out our Exclusive PopSockets Phone Stand – Diamond.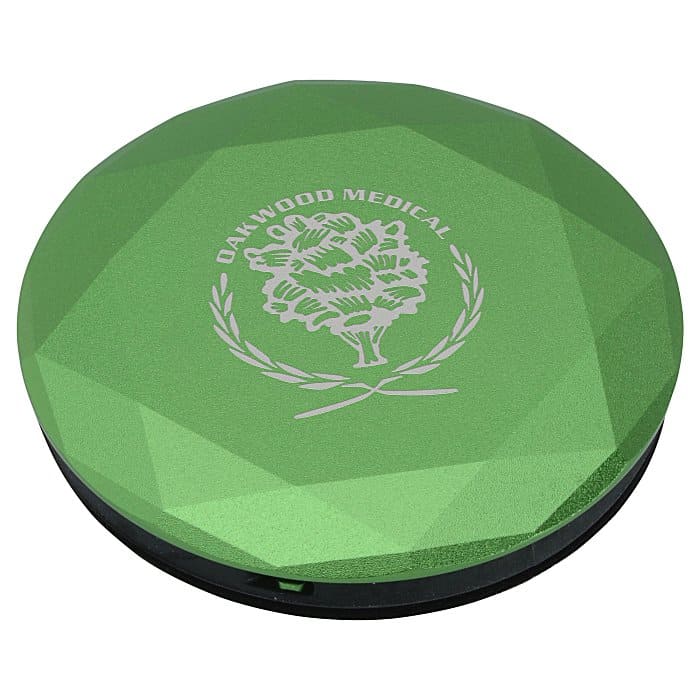 This stylish phone stand, featuring your logo, is sure to stand out. Plus, since it's only available branded from 4imprint, most people will have never seen it before. It's the perfect option to get you noticed.
Say it with PopSockets
PopSockets' innovative design and impressive popularity combined with 4imprint's exclusive branding option turns this well-loved phone accessory into a memorable promotional product. For your next marketing giveaway, choose a promotional PopSocket.