More than half of workers are considered physically inactive. This can lead to obesity, depression and increased stress levels. A workplace wellness program complete with wellness giveaways can help, and it's not just employees who benefit. Employers can see a boost to their bottom line. When employees are healthier, they are more productive and more satisfied with their jobs.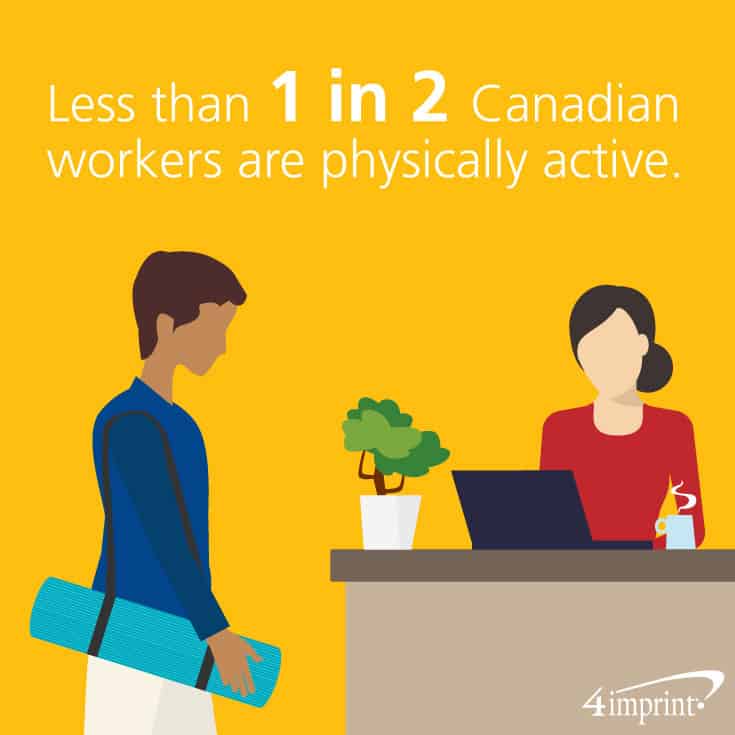 Employee wellness challenges coupled with some fun giveaway ideas can make a difference. In fact, 61 percent of people say their employer's wellness program inspired them to make healthier choices. And 38 percent reported taking fewer sick days thanks to a wellness program.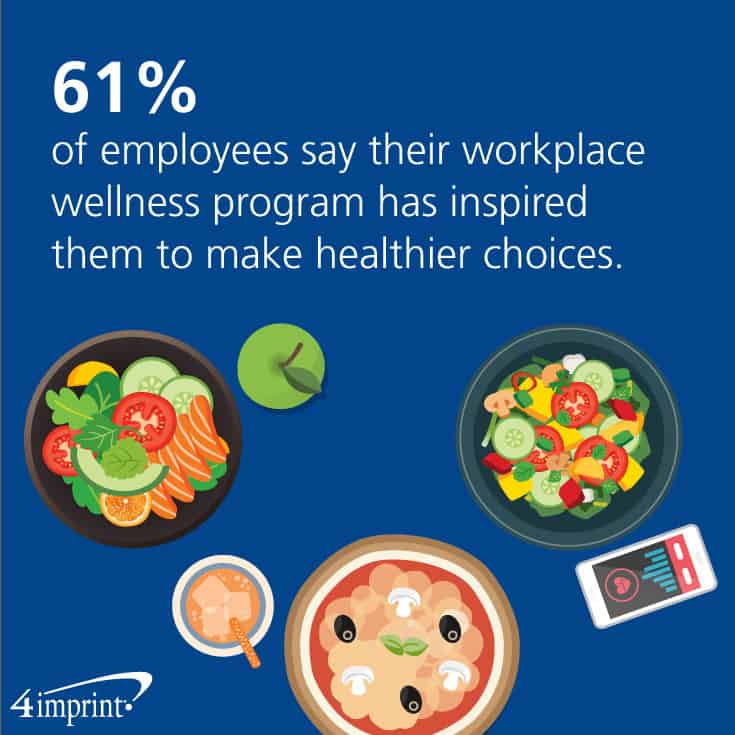 Get moving with exciting challenges and wellness giveaways
Employee wellness challenges are a great way to encourage a healthier lifestyle among your workers. Try one of these unique ideas for a fun and competitive challenge that's sure to motivate them.
Little changes that make a big impact
Small changes in everyday routines can have a big effect on overall health—think cutting back on soda or taking the stairs instead of the elevator. Focus on one challenge each month to encourage your employees to start taking small steps toward better health. Monthly challenge ideas include getting more sleep each night, awarding points for making a colleague laugh, tracking the number of steps taken each day or even drinking enough water. Be sure to track each employee's results where everyone can see them. Changing the challenge monthly, sharing results and providing wellness giveaways to the top finishers can encourage employees to join the fun.
Select a health and wellness giveaway that relates to each challenge. For tracking everything from steps to sleep, the Smart Wear Bluetooth® Tracker Pedometer is a great tool. The wellness watch even has an alarm clock, which comes in handy for reminders to stand up and move. The Tune Up Walking Pouch makes a great prize for a walking challenge. Not only does the pouch keep essentials nearby, it also comes with earbuds and a walking log. For water challenges, the Tempo Stainless Sports Bottle will help keep them hydrated. With a sleek, eye-catching design, everyone in the office will try to earn one of these.
Focus on healthy eating
A nutritious diet is a major component of a healthy lifestyle. Unfortunately, many Canadians don't eat as well as they could. Consider these facts:
66 percent of people don't eat enough fruits and vegetables.
On average, Canadians consume more than double the amount of sodium needed each day.
66 percent of adults are overweight or obese.
Help improve these stats with an employee wellness challenge that focuses on better eating. Start by providing healthy snacks around the office, sharing nutritious recipes and encouraging employees to pack their lunch. Then, have participants keep track of the fruits, vegetables and whole grains they eat every day.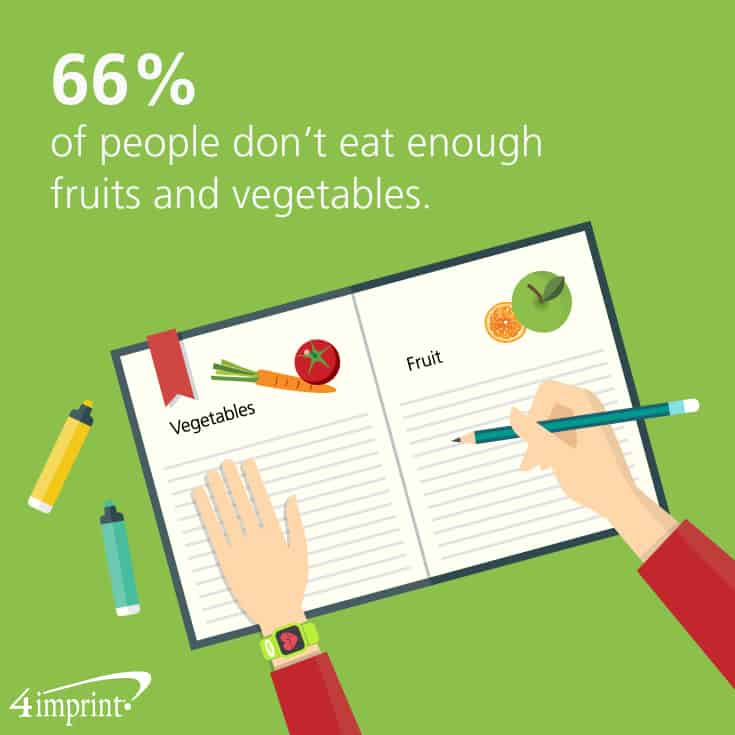 Encourage healthy eating habits with one of these health and wellness giveaway ideas. Packing a nutritious lunch is a breeze with the Salad Bowl Set. With a large bowl for salad, four compartments for toppings and a separate dressing container, bringing a healthy meal is easy. The Portion Bowl is another practical tool. With the measurements right on the bowl, eating in moderation becomes stress-free. Keeping a food diary can help with weight loss and improve eating habits. Give away the High Tide Notebook Set for recipients to track their food choices. This writing set includes paper, pen and an inside pocket to hold healthy recipes.
Straight from the source
Finally, when deciding on a wellness program for your office, be sure to take the time to ask the team what type of employee wellness challenges would interest them. Not only is this a great way to get everyone involved, it could also uncover some valuable resources.
For example, if there's a yoga instructor in the office, encourage them to start a daily or weekly yoga class. Provide a comfortable Fitness Mat with Carrying Case for each employee to use for stretching. Or, maybe there's a passionate cyclist in the group who could offer tips on biking to work. Motivate everyone to ride with the Tri-Function Blinking Light. With options for blinking or steady light, this safety tool clips to backpacks, belts and directly to the bike.
A healthier team is a stronger one
No matter the employee wellness challenge, they all have the same goal: Build a healthier team. Put these challenges paired with health and wellness giveaway ideas to work in your office. Both you and your employees are sure to appreciate the results. For even more useful ideas on building a healthier team, check out our Blue Paper on healthy giveaways to get your wellness program moving.