Here's a story that's incredibly touching.
-Cheryl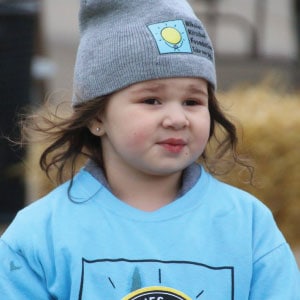 As a young adult battling cancer, Nikolas Ritschel learned that teens diagnosed after their 18th birthday don't qualify for standard wish-granting charities and programs. So he wanted to do something about it. He did not know that one day custom embroidered beanies would help him achieve that wish.
"The fact that other kids didn't get a wish, and he did, weighed heavy on his mind," explained his mother, Kelli Ritschel Boehle.
In fact, Nik had discovered a lapse in programs for young adult cancer patients, and wished there was a group to give them encouragement.
Today, an organization committed to enriching the lives of young adults fighting cancer bears his name: the Nikolas Ritschel Foundation. And it helps make his final wish come true. The foundation raises money to grant wishes to young adults, aged 18 to 24 years, with cancer. To date, it has granted a wide variety of wishes, more than 72 in all, including family Walt Disney® vacations, concerts, trips and more.
As a recipient of a 4imprint® one by one® grant, the Nikolas Ritschel Foundation ordered custom printed headbands and custom embroidered beanies as promotional product event giveaways for the annual fundraising race called "Nik's Home Run."
"We love the hats. It provides them warmth, a little bit of comfort and also it's a nice, free gift we hope they'll wear during the long, cold winter months here in the Midwest," said Ritschel Boehle. She says as a small organization, raising awareness of the mission and dedication to encouraging young adults with cancer is invaluable. "It's really about getting the word out there and reminding people about the work we do."
To read more stories like this one, check out Cheryl's blog. If you'd like to learn more about 4imprint's one by one program, visit our website at onebyone.4imprint.com.