When you think mylar balloons, do you think birthdays, anniversaries and sweetheart holidays?
The iconic bag brand, MulberryTM, took a different approach.  The store took a twist on the classic balloon bouquet and turned a basic gold mylar bag balloon into an attention-getting display.
Each balloon was imprinted with the outline of a classic bag design. Several dozen of the imprinted balloons were displayed en masse, creating a simple, yet eye-catching window.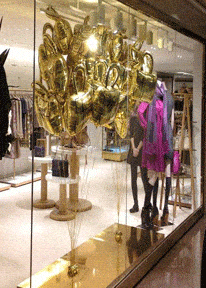 This concept would be striking in not only retail stores, but also at trade shows, job fairs, community events, open houses and more.
Simply choose a balloon shape related to your event or industry.  We offer a wide array of promotional mylar balloons, including round, square, heart, tennis ball, football, golf ball, soccer ball, baseball and volleyball.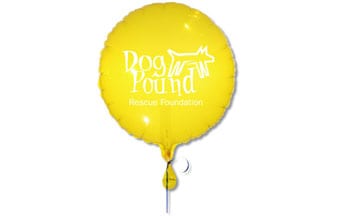 Round and square balloons are offered in a variety of colors.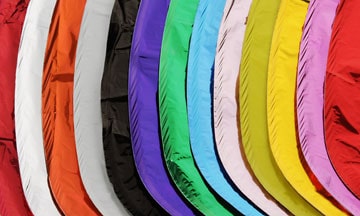 Consider imprinting more than logo on these colorful promotional products.  Showcase a product or service you provide on the balloon and add your logo as a complement.  It's an easy yet striking way to make a mark!
-Suzanne