Editor's Note: This blog post was originally published in March 2017 and has since been modified to incorporate updated research and trade show giveaways.
Planning a booth (or two or more) at a trade show this year? Not sure what giveaways will get and keep your customers talking for days and months after the show? With thousands of branded items available, it can be hard to figure out what the best trade show giveaways are. That's why it's important to familiarize yourself with the latest promotional product trends so you can make sure your name stands out in a vast sea of competition.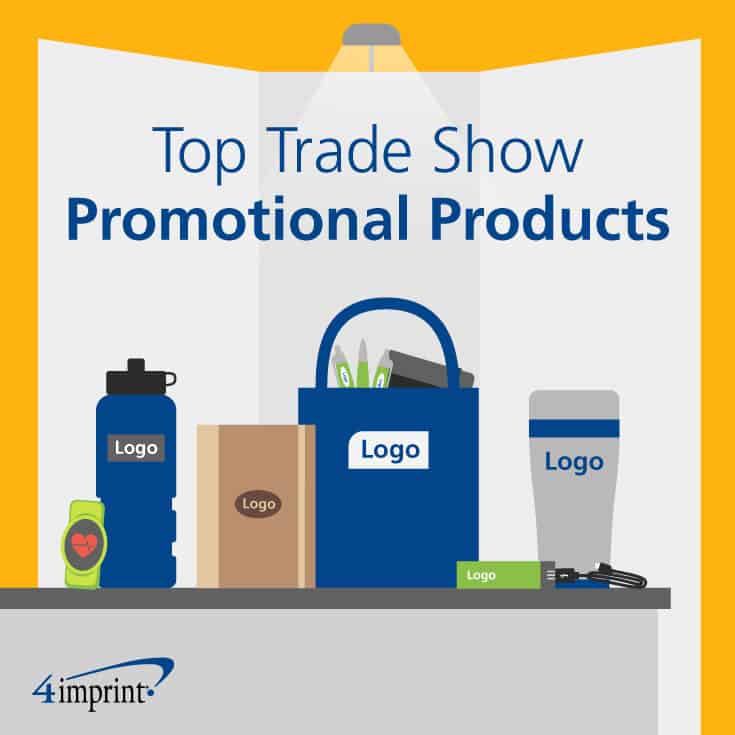 When it comes to technology, it's all about mobile and wireless. An estimated 88 percent of Canadians will own a smartphone by 2025. And 62 percent of Canadian households currently own a tablet. It's clear mobile devices aren't going away any time soon. On the contrary, they're going everywhere!
One of the big promo item trends at trade shows is charging stations for mobile devices, including phones and tablets. Even more convenient: Taking portable power with you in your pocket. Advertising Specialty Institute (ASI)® says consumers keep their promo power banks for around 12 months and power banks produce around 900 brand impressions (PDF).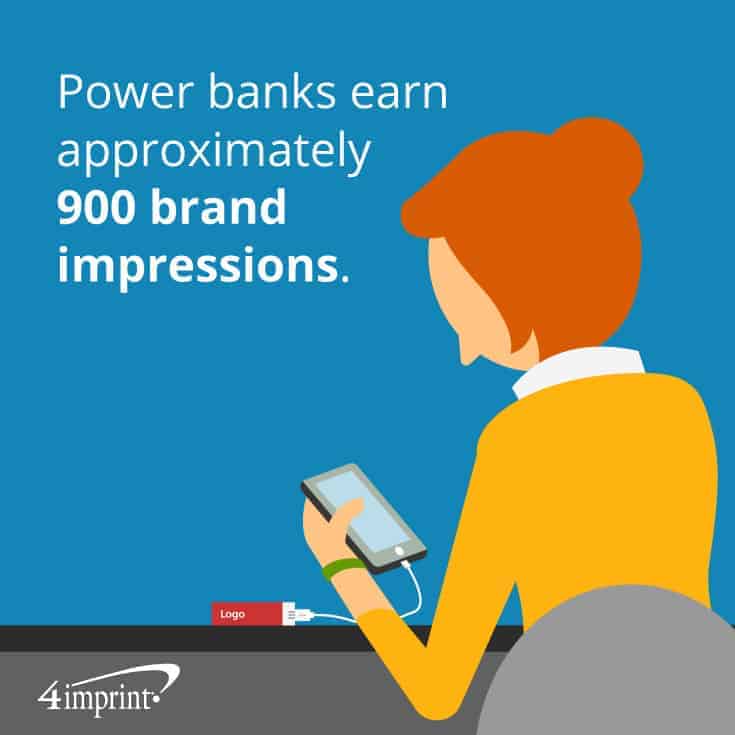 An ultra-portable option is the Compact Power Bank, or for more power to go, the Wireless 10,000 mAh Power Bank is a great trade show prize to give customers and clients.
A handy trade show giveaway, a phone wallet that attaches to smartphones is a fantastic trade show prize idea, especially because functionality is one of the top three reasons (PDF) people keep a promo product. Adhesive smartphone wallets give users a place to store important cards without having to carry a bulky wallet in their pocket or purse. Two of the best giveaways for trade shows that will "stick around" are the Silicone Smartphone Wallet and the Samara Smartphone Wallet Stand with Stylus, both of which keep your brand close by every time a customer reaches for their phone.
Other trending promotional items are wearables, including fitness trackers and smartwatches. Around 22% of Canadian households own a fitness tracker. To help remind your customers to get moving and remember you, hand them an Extreme Multifunction Pedometer.
Reusable and natural giveaways
Reusable products are some of the best trade show giveaways, with 49% percent of Canadians looking more favourably on a brand (PDF) if the product the consumer receives is environmentally friendly.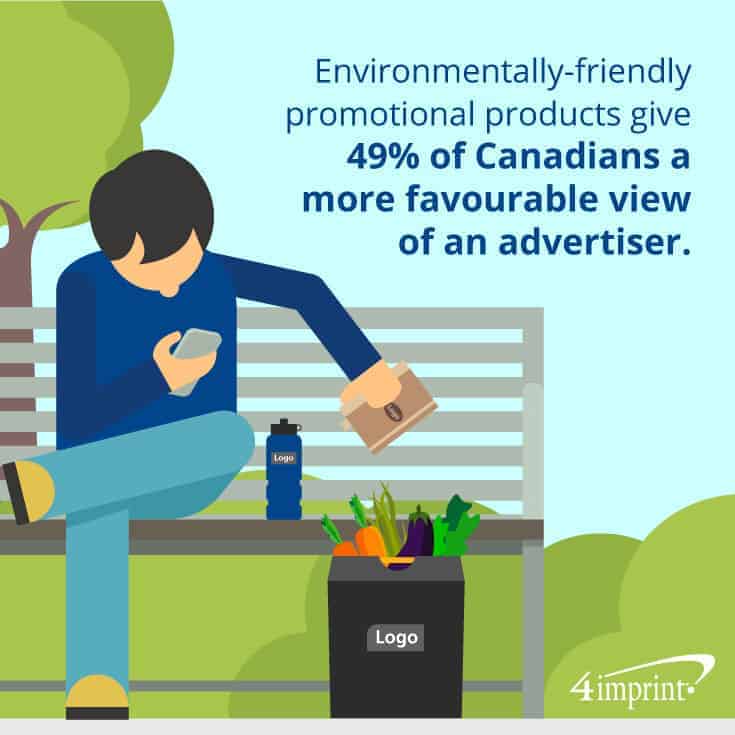 Logoed soft-sided coolers are a popular trade show promotional item, especially if it's an eco-friendly, trending promo item like the Therm-O-Tote Insulated Grocery Bag, which is made from 100 percent recycled materials. Or, prevent plastic water bottles from filling up the trash by handing out reusable metal water bottles. The Carabiner Stainless Steel Water Bottle can not only be carried by hand, but also the trendy carabiner and strap.
Hand out the best trade show giveaways
The most effective, best trade show giveaways are items that provide high-quality, long-term value to the customer and work with the rest of your marketing plan to deliver a cohesive strategy. The top three reasons people keep promo products are because they're trendy, fun and useful (PDF).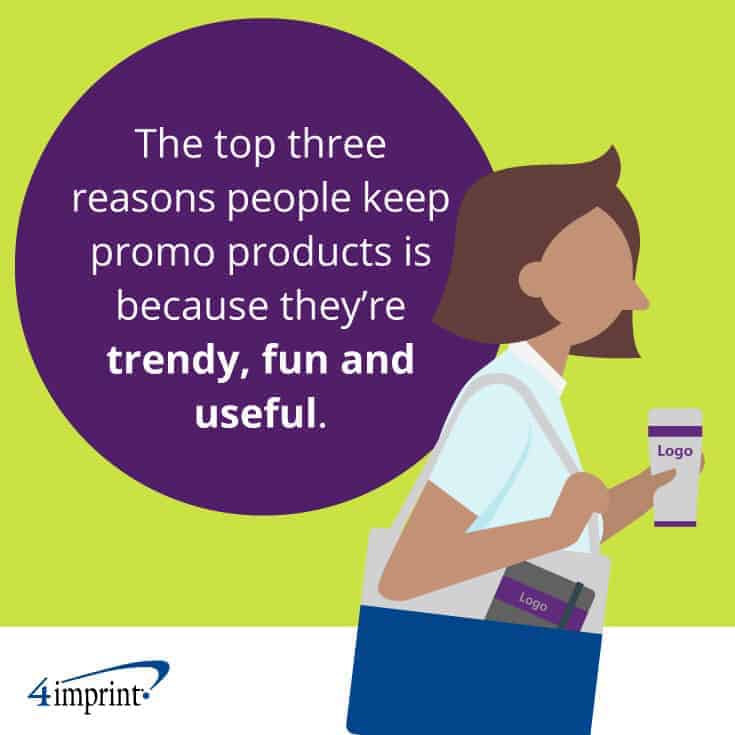 And there's nothing more useful than this trendy h2go Nexus Vacuum Travel Tumbler or on-trend Heathered Bound Journal.
Make an impression with the best trade show giveaways
With a bit of creativity and thoughtfulness about your audience, you can find the best trade show giveaways to make an impression and cut through the clutter. No matter which of these items your choose, you're sure to get noticed by trade show attendees.