This blog post was originally published in May 2018 and has since been modified to incorporate updated research and new tech giveaway ideas.
4 ways to leave a mark with tech giveaways
Simplify work life with tech
Make technology fun
Ease the daily routine
Appeal to maturing adults
Whether for business or pleasure, tech devices and the internet have become an integral part of our daily lives. From emailing to streaming video to social networking, the average Canadian spends almost 6 hours every day using the internet. Keep your brand top of mind with these tech giveaways they'll use daily.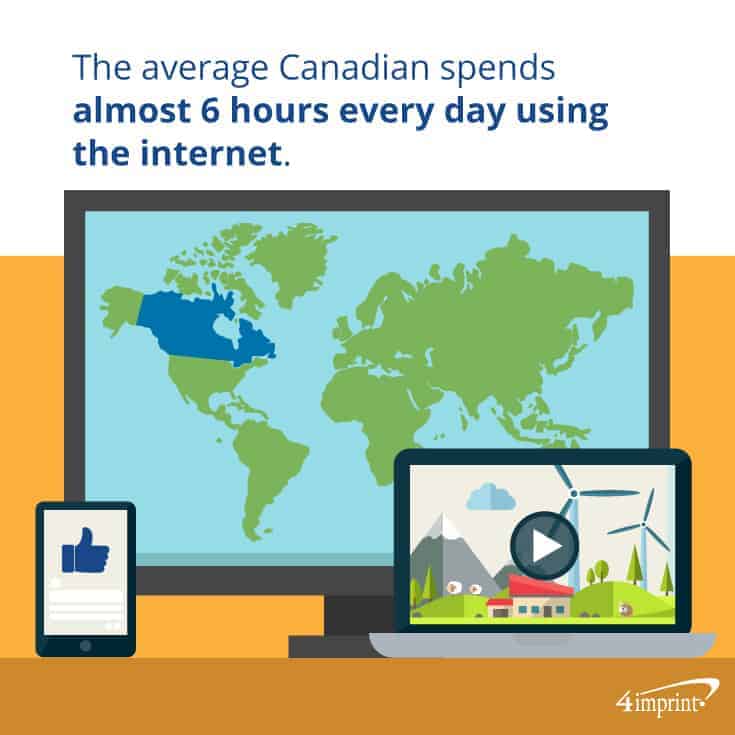 When it comes to technology, Canadians are excited about innovations, from 5G connectivity to drones to ridesharing. Technology is seen as a useful tool to communicate with others, save time, make informed decisions and help improve creativity. Plus, it's fun! People spend time online gaming, creating content, streaming videos, shopping and more. So why not excite customers and employees with a useful tech giveaway.
Simplify work life with tech
Tech devices are an important part of the workday. Desktop computers, laptops and smartphones allow workers to send an email, perform research, create content, hold virtual meetings and listen to music or podcasts. Keep battery levels out of the red with the Tube Rechargeable Power Bank. This tech promotional item can charge any phone that has a USB charging cable. The Marathon True Wireless Ear Buds with Pouch makes listening to music or taking calls a breeze. For a professional look at every meeting, the Jenson Laptop Brief Bag helps protect their laptop and other electronics. It makes a considerate and useful gift for long-time customers or employees.
Make technology fun
Make a lasting impression with fun tech giveaways and gadget gifts. Listening to music can help relieve stress, improve mood and lower blood pressure. Help recipients jam out to their favourite tunes with the Juga Bluetooth® Speaker. This compact speaker creates portable music anywhere you go. Provide a fun way to prop up their phone with the EyePoppers Phone Stand. The uniquely designed phone stand makes it easy to watch videos or keep an eye out for calls. For a new video or gaming experience, the Virtual Reality Headset with Headphones is a cool tech giveaway that lets them escape to a virtual world anytime, anywhere.
Ease the daily routine
Forty percent of people say technology saves them time.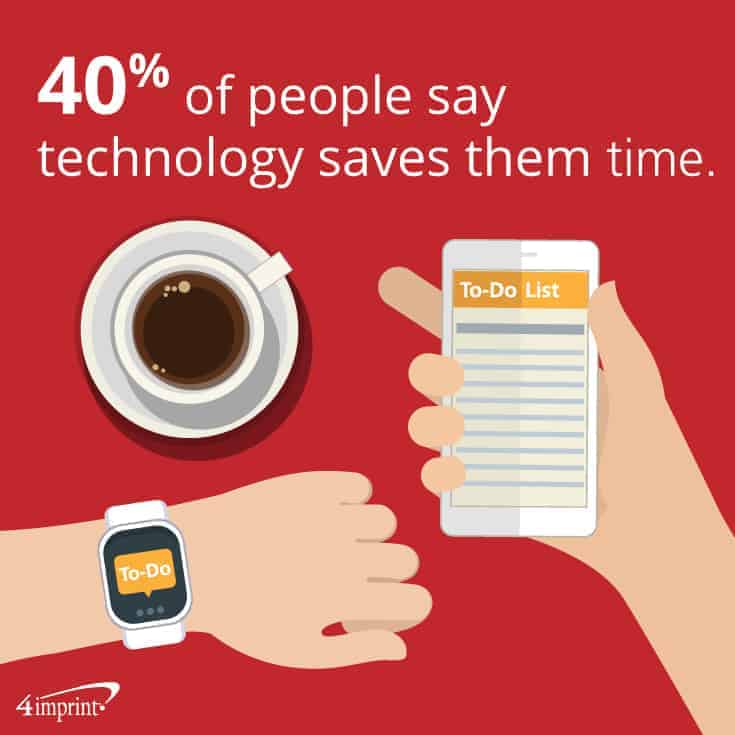 Help them maximize their time and make life easier with one of these cool tech giveaways. With the Carabiner USB Drive, recipients won't have to worry about not being able to access a file. This small flash drive clips to a bag or keychain for extra file storage anywhere. Ensure they have power whenever they need it by giving them a 4-in-1 Charging Cable. A variety of connectors makes this item a versatile promotional tool because it's compatible with almost any device. Prevent frustrating cord tangles with the Silicon Cord and Cable Organizer. It helps keep cords neat and organized.
Appeal to maturing adults
62% of Canadians aged 75 and older use the internet.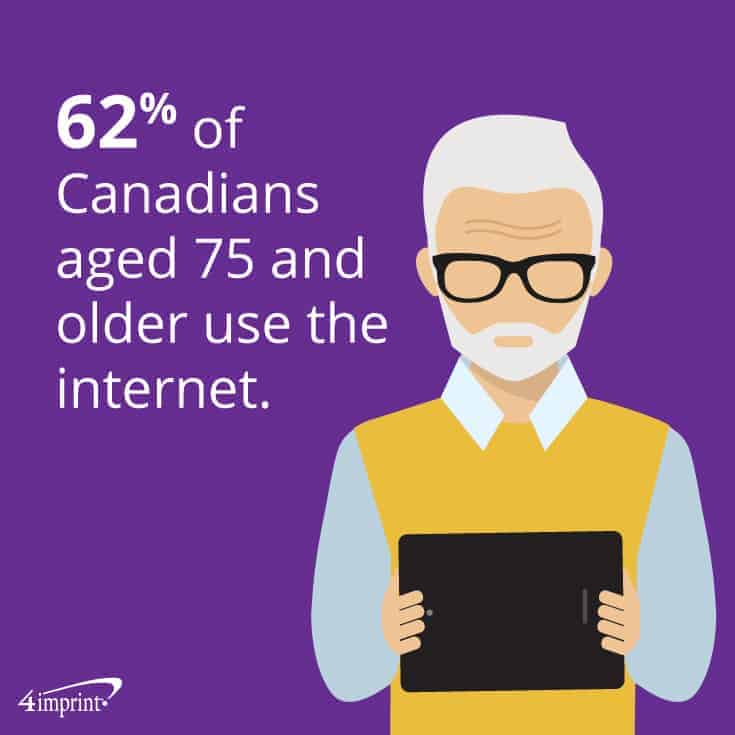 Make an impression on maturing adults with one of these easy-to-use tech promotional items. Help them keep track of little tech accessories with the Small Tech Trap. This organizer holds cords, small devices and USB drives, making it simple to find the right item when needed. Choose a Natural Wood Grain Wireless Charger to effortlessly charge their smartphone. Recipients can power up in style—no need to plug in. Last but not least, help them keep their devices dust-free and shiny with the Frizzy Computer Duster.
Impress with tech giveaways
With tech and internet usage rising across all age groups, tech giveaways are a great way to draw attention to your brand. Engage customers and employees with practical and fun gadget gifts for any crowd.