MODA, the University of Chicago's student-run fashion organization, holds an annual fashion show called Galería de MODA. Showcasing exclusive collections made by graduates from the nonprofit's intensive 10-week design boot camp, Galería de MODA is one of the most sought-after fashion events in Chicago. Individuals from across the country vie for the quick-selling tickets.
This year's show was no different. With over 60 exclusive designs being displayed on the runway, organizers were looking for a way to encourage the sale of the higher-priced tickets. As an incentive, complimentary bags were given out in tandem with ticket purchases. Donated by 4imprint, each customized bag featured MODA's logo and was filled with helpful items including snack bars and skin-care products. "We have found that incentivizing ticket sales with this complimentary bag has largely increased our ability to gain celebrity in the fashion scheme, as well as speed up our ability to sell out our highest-tiered tickets," said MODA representative Luke Lundstrom.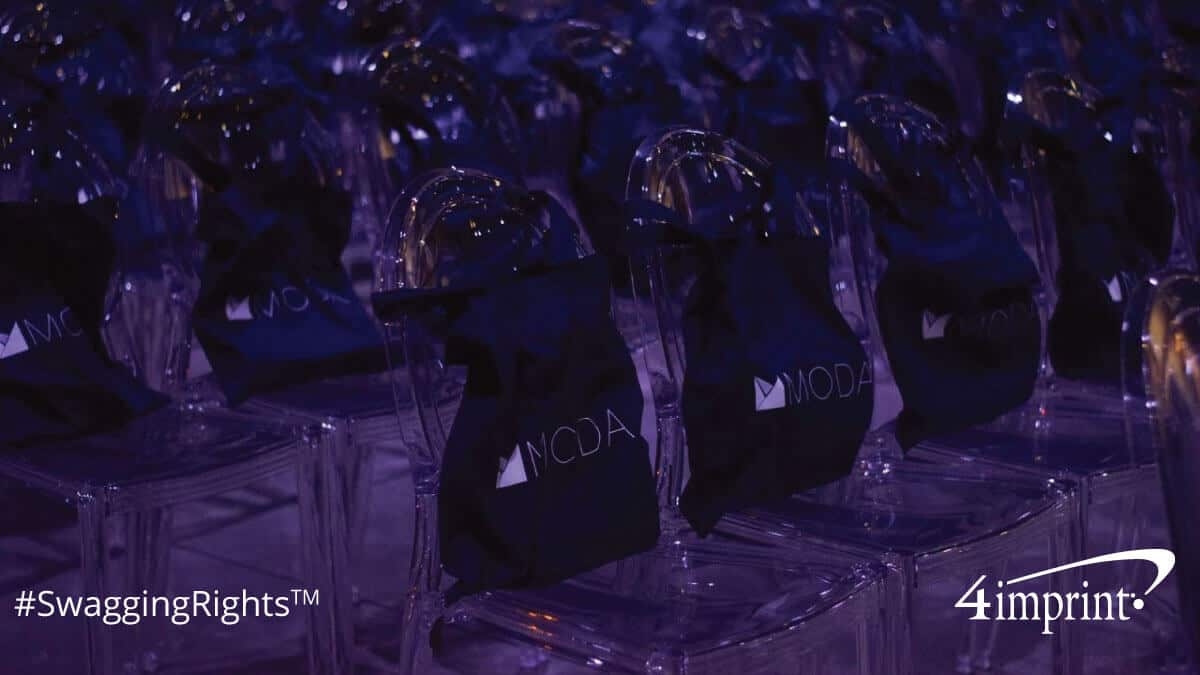 Interested in learning more about MODA and Galería de MODA?
Check them out:
Website: https://www.modachicago.org/
Facebook: https://www.facebook.com/ModaChicago/
Instagram:  https://www.instagram.com/Modachicago/