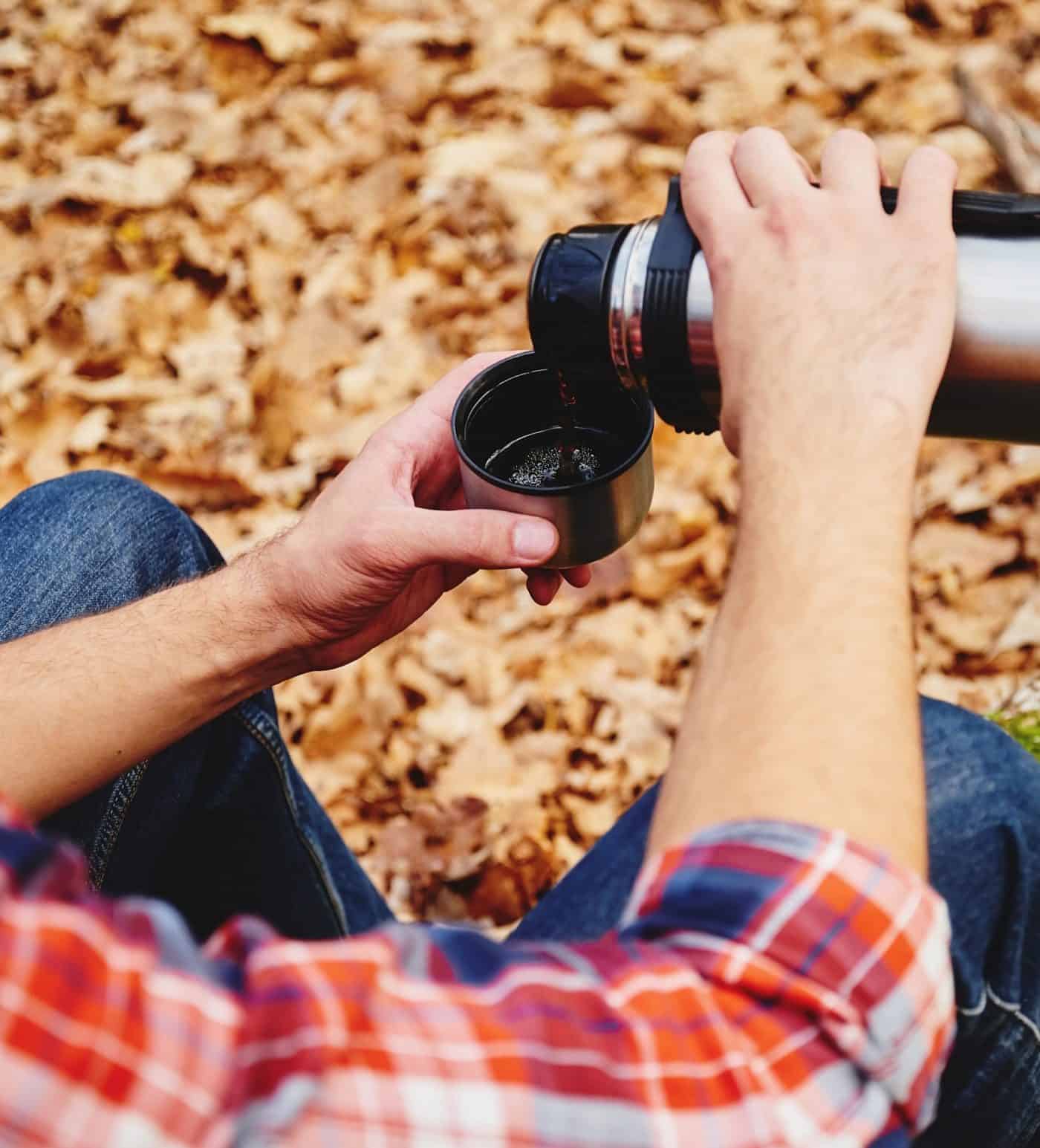 Product Highlight
Walk almost anywhere and you'll see it! From office cubicles to yoga mats, park trails and urban cafes, branded drinkware is often in live view. And it's not without good reason.
According to SAGE, provider of promotional products, research, branded drinkware land among the top five when it comes to promotional products and it can be more effective advertising than radio or television!
That's motivation to choose branded drinkware! And doing so is now easier, and more fun, than ever thanks to a wide variety of promotional drinkware that fits with every personality type. Team members, donors, volunteers, prospects and others will love hydrating in a style that's all their own with these five types of branded drinkware.
For the urban warrior
The urban warrier is cool, confident and powerful. She brings ideas to life—but not without her morning coffee. The Contigo® West Loop Travel Tumbler is high-tech, sleek and non-spill—important for every on-the-go powerhouse. Its doublewall insulation ensures neither she, nor her coffee, loses steam.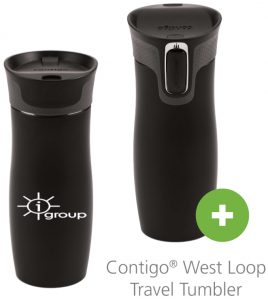 Sleek design makes it easy to grab on the go
For the hipster in all of us
The hipster has a vast appreciation for wit and individual style. The unique shape and varietal colors of the h2go Force Vacuum Bottle uniquely match his style. Liquids stay fresh while the outer wall stays cool and dry. Great for a fill-up at the coffee shop or water cooler—but not for the mainstream!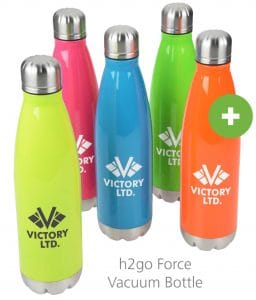 Copper vacuum insulation makes it great for hot or cold beverages.
For the outdoor adventurer
Average won't do for the outdoor adventurer—and the Yowie Vacuum Travel Tumbler is anything but. This travel tumbler is known for keeping liquids cold or hot for long periods of time. (It's high-performing branded drinkware!) Whether warming up with a steaming beverage before a brisk walk or cooling down with a cold one after a long hike—the Yowie delivers!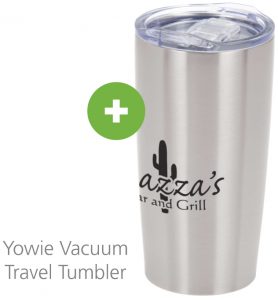 Dual-wall insulation keeps liquids hot or cold much longer than expected.
For the sporting enthusiast
Enthusiastic, athletic and energetic—the sports enthusiast has a passion for action! Whether on the court, in the field or at the arena—he is likely working hard—and he expects his promotional drinkware to do the same. The CamelBak® Double Wall Sport Bottle has dual-wall insulation that promises a cool drink after a grueling workout. Its sipper spout or screw top lid options allow for a quick swig or a much-needed gulp!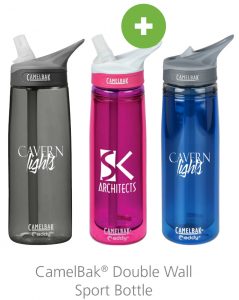 Attaches to a gym back or backpack with a convenient hanging loop.
For the yogi
The yogi is strong physically and mentally. She's flexible on the mat and at work. But she won't bend when it comes to living a natural, healthy lifestyle. The yogi tastes only freshness when she drinks from her Fruit Infuser Glass Bottle. This promotional drinkware packs a punch when you steep fresh berries or cucumbers in the removable fruit infuser.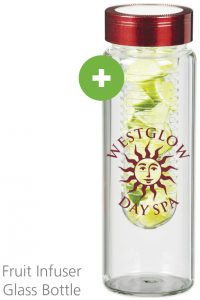 Add a little flavor with the removable fruit infuser.