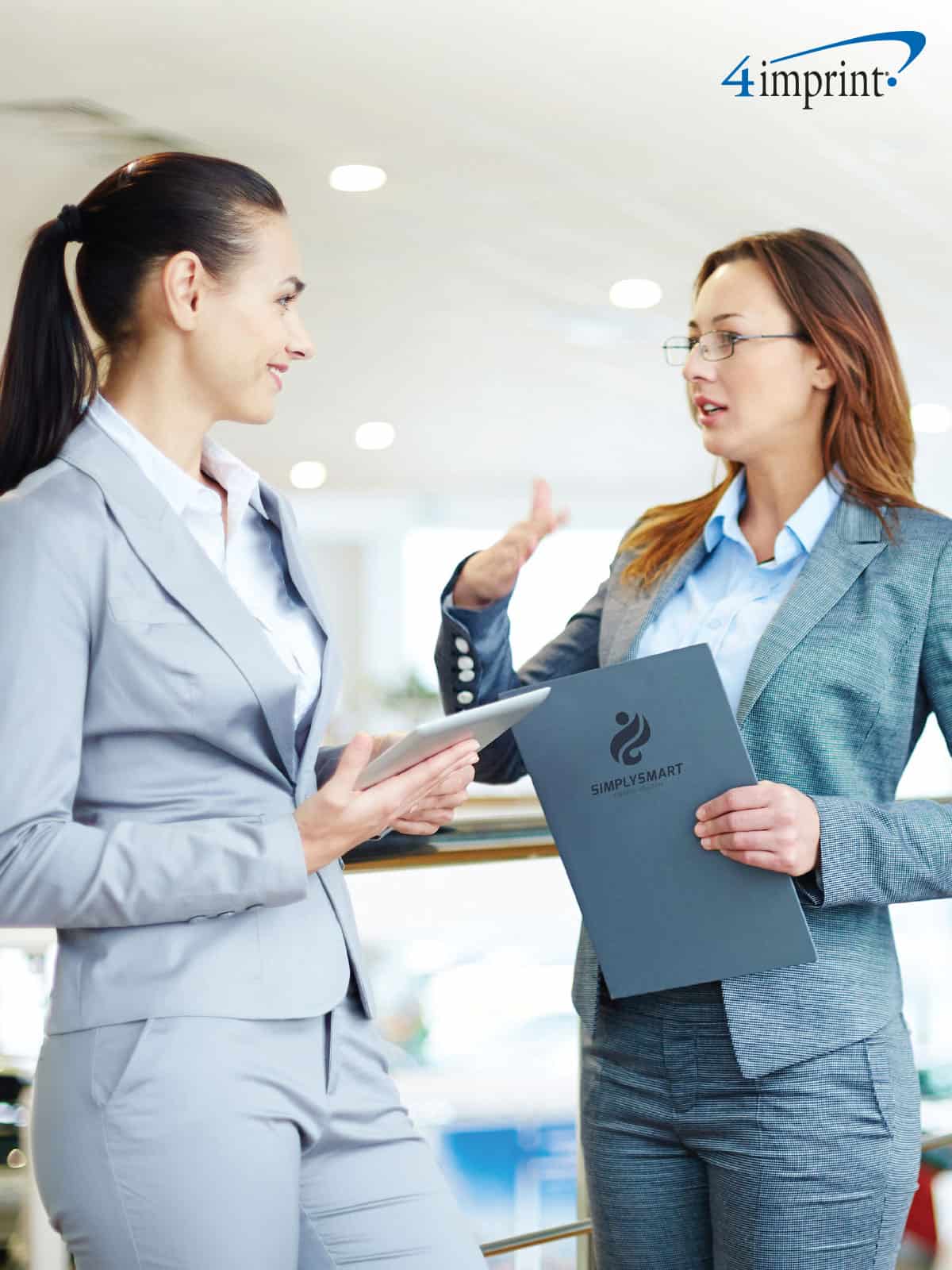 Building relationships at trade shows
Cover Story
Trade shows are all about making connections.
Lisa Ludwig, President/CEO of Pool Route Sales USA Inc. in Palm Beach Gardens, Fla., found that giving the right trade show giveaways at the right time is the key to drawing people in and starting a conversation. Her company offered Value Lip Balm at a January 2018 trade show.
Draw people into your booth to start a conversation!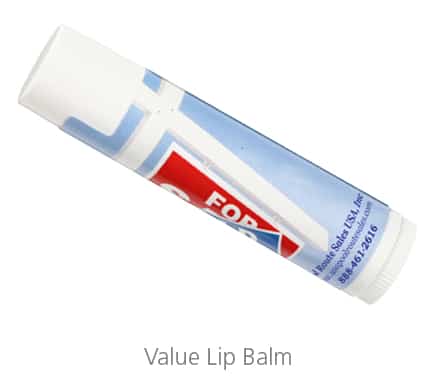 "It was the week of a big freeze in Houston, Texas. Needless to say, with the cold, dry air chapping lips, everyone stopped at our booth for lip balm!" Ludwig said. "Even people running other trade show tables were coming over because we had lip balm. We got a lot of other vendors to visit us, and that helped build some new relationships."
Conversations start relationships
The 2018 Trade Show Sales Survey Results e-book, based on an original study conducted by 4imprint®, showed that nearly 30 percent of respondents attend 11 or more trade shows per year. The top three reasons for attending trade shows: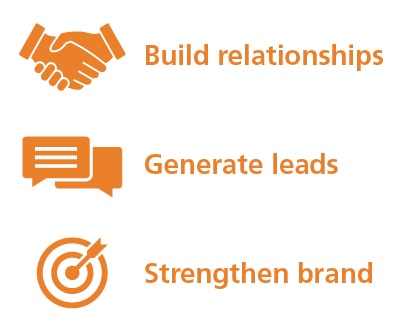 While these events are a great way to accomplish all of the goals, trade show visitors typically only spend an average of 15 seconds at each booth. That surprising statistic from Exhibitor Live indicates that trade show exhibitors have a very tiny window to capture potential customers' attention.

Make a memorable first impression
The 4imprint survey found that respondents from companies with 50 to 999 employees most commonly used promotional products as a giveaway in return for a one-on-one conversation. But before you can offer someone a promotional product, you have to catch their eye.
"One of the best ways to catch people's attention is with items that move, light up and make noise. And many of the flashiest, most eye-catching trade show swag ideas are toys," said Jen Klitzke, trade show manager at 4imprint.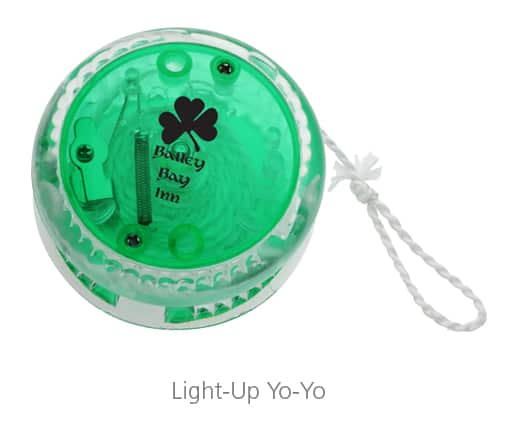 "While you might think that adults wouldn't be interested in toys, I've seen a Light-Up Yo-Yo draw in everyone from interns to high-ranking CEOs. These visitors always want to pick one up, try it out and take it home. And what could be better than that? No matter who plays with it in the household— or maybe it'll serve as a nice break during the workday—your brand will light up their days," Klitzke said.
Having the coolest trade show swag is also a surefire way to draw people to your booth.
"Sometimes the best way to make an impression is to use trade show giveaways that no one else is offering, but that everyone just has to have." Klitzke said.
One item that is especially popular is the Fusion Bound Journal, which has a cell phone holder, a pocket for business cards and a pen loop right on the front cover.
Leave your next event on a high note with this customizable journal!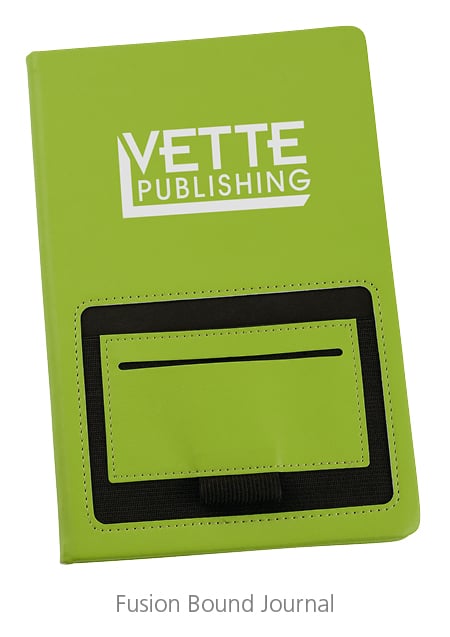 Keep the conversation going—at the table and beyond
When trying to make a sale or build a relationship, it can be easy to do a lot of talking and not enough listening. When talking to clients, it's critical to engage in a back-and-forth conversation, using the acquired information to help a customer address their needs.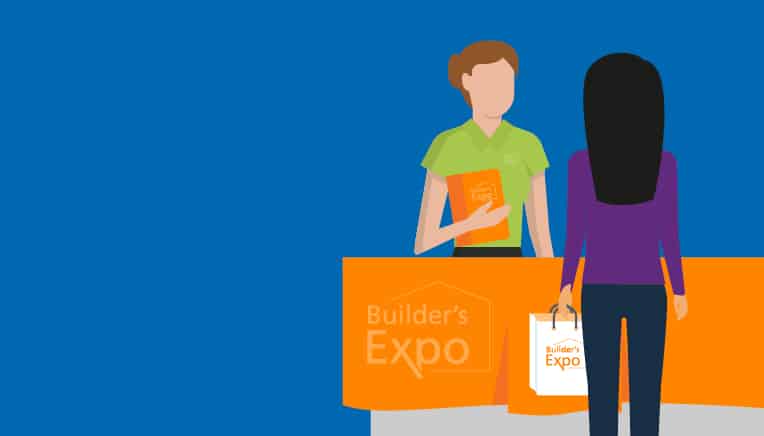 The National Association of Sales Professionals suggests that you:
Be ready with qualifying questions.
You can only sell to someone who needs your product or service, so make sure the person you're speaking with can use what you have to offer.
Ask about your client's hot buttons or pain points.
Listen carefully to their answers. The better you understand your buyer's needs, the better you'll be able to help them.
Anticipate objections.
Sales reps who know why a buyer might pass on their company allows them to be ready with answers. That means customers will be more confident that your company can solve their problems.
Once you've determined a person can use your product or service, it's common to connect them with a sales representative or invite them to learn more about your business.
4imprint's survey showed that 30 percent of respondents offer a promo product in exchange for watching a product demonstration, while 20 percent give one for attending a seminar or presentation.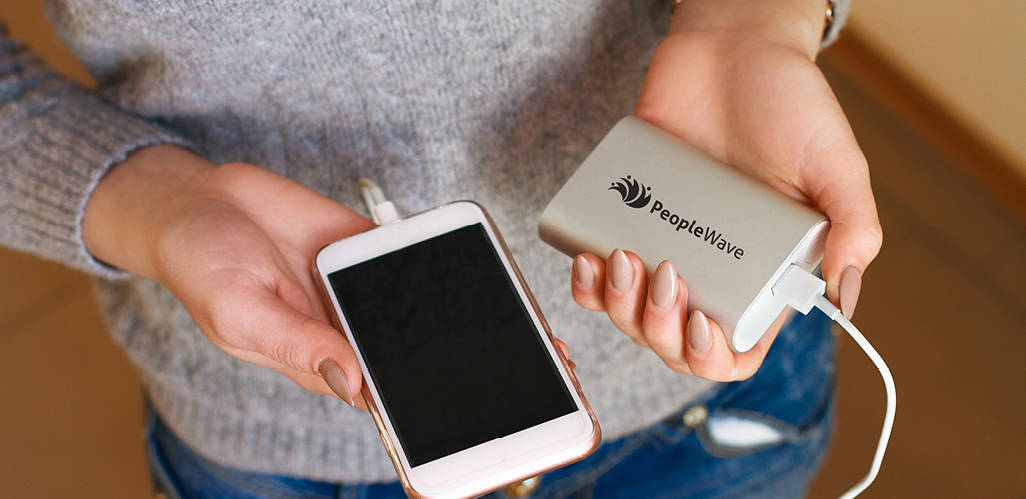 The 4imprint trade show study also showed that tech products are by far the most desirable trade show giveaways.
People on every trade show floor always seem to be looking for a place to charge their phone. Handing out tech—like charging cables— can make your booth very popular. The Duo Charging Cable with Phone Stand, compatible with Android® devices and iPhone®, is an excellent giveaway choice. This portable power source is compact and clips to a keychain when not in use.
These custom cables are perfect tech accessories!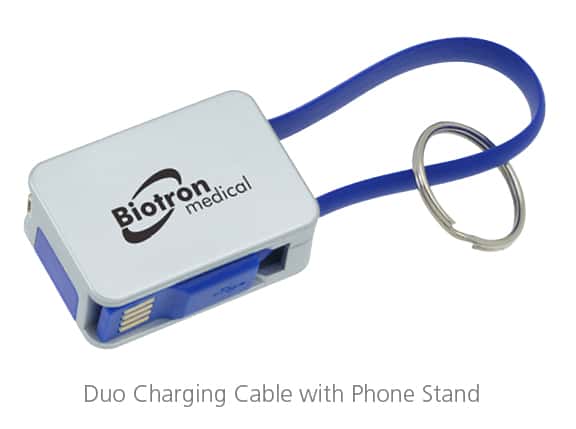 Great gifts make for great follow-up conversations
According to the 4imprint survey, another popular way to use trade show giveaways to build relationships is by adding a memorable promotional gift to follow-up messages once the trade show is over.
Studies have shown that 80 percent of exhibitors don't follow up on their trade show leads, which means that all the expense of attending a trade show didn't lead to longer-term relationships. Organize your leads by hot, warm and cold, based on whether they need an immediate call from a sale rep, an email offering further information or occasional reminders when you have a new product or service.

By offering a promotional product during or after the show, your prospects are more likely to remember you. Legalinc Corporate Services in Frisco, Texas, used trade show giveaways to promote their legal solutions. Digital Marketing Coordinator Will Nye said that at a recent paralegal conference, the company used the Customized Majestic Mug to market their legal solutions to potential business partners, like attorneys and CPAs. They chose the mug to make a lasting impression.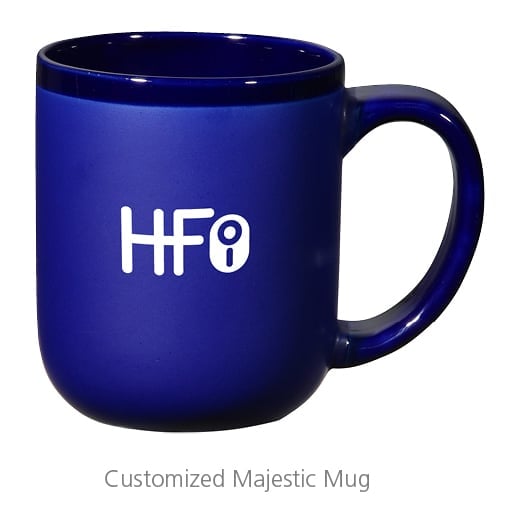 "A lot of companies use free giveaways, but we use it as marketing collateral, something to give away at conferences that people don't throw away, so the items sit on desks," Nye said.
The mug turned out to be an awareness booster—and a great way to keep relationships going long-term.
"Compared to previous conferences, people were much more open to being contacted, and a significantly higher number of people wanted to be reached out to," Nye said.
Relationships lead to sales
Trade show giveaways and one-on-one conversations can help you get the sales leads you need to build your business. Just choose useful promotional products to go along with each customer touchpoint, and you'll be on your way to growing your business. Good luck!