Are you ready for the next generation of the Snuggle Me Chenille Blanket?
Just in case you missed the first generation, the Snuggle Me Chenille Blanket is a warm, wearable, better-than-a-blanket blanket with sleeves.  It's perfect for lounging, reading and watching TV.  And, that made it one of our best-selling promotional products.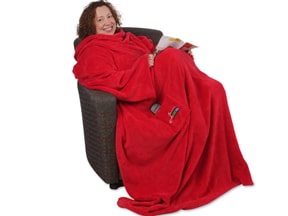 But, those who tried using the Snuggle Me for sporting events and outdoor activities know that it had a downside.  It's a bit like a hospital gown – open in the back.
Meet the Snuggle Me 2.0.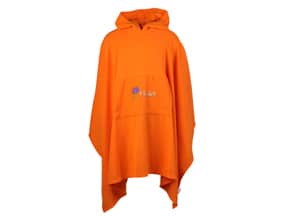 As its name suggests, the Micro Coral Fleece Poncho is part Snuggly and part-poncho.  It has sleeves like the Snuggle Me, but also has a back and a hood.  It works as well for reading by the fireplace as staying warm watching Friday night high school football game.
-Suzanne