Since 1985, two national groups—the U.S. Dept. of Veterans Affairs and Paralyzed Veterans of America—have organized the annual National Veterans Wheelchair Games to encourage healthy and active lifestyles among these participating disabled vets. Dave Tostenrude, director of the event, said promotional products have played an important role in the success of the Wheelchair Games overall and lend a sense of pride to participants.
Watch this short video on the 2018 Wheelchair Games that took place in Orlando. Listen to Tostenrude talk about how he and others used promo items with the event's logo to achieve four goals: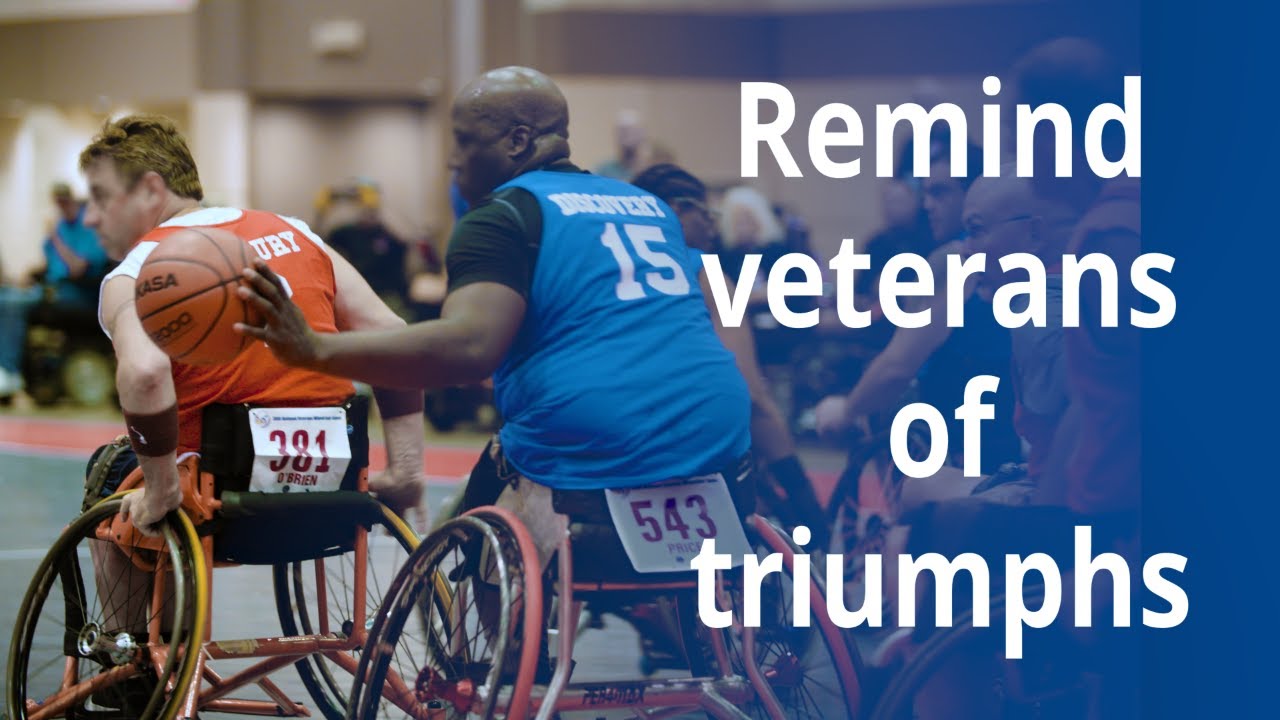 'The brand represents the mission'
During the 2018 Wheelchair Games, Tostenrude explained that the distinctive brand "represents the mission to support a healthy lifestyle for our veterans." Whether printed on a cap, T-shirt or other promotional item, it serves as a reminder to participants that they need to remain active, regardless of their physical challenges. "It's a reminder to get out there…and keep it going," Tostenrude said. The same holds true of your event or team's participants, whether they are involved in a run-walk for charity, youth sports or other athletics.
Pride and camaraderie
Participants in the National Veterans Wheelchair Games include people with amputations, multiple sclerosis, spinal cord injuries and other neurological disorders. During the games, they are all "part of something greater out there," Tostenrude said. The athletes' pride shows both during the competitions—when they are wearing their logo jerseys—and when they get home. That's because participants continue to wear those jerseys during workouts, daily exercise, and while training for the next event. Your team will also wear their branded apparel with pride for years—as a way to remember those special moments and as inspiration for events to come.
'Put our footprint on the community'
Informing the community about an event like the Wheelchair Games serves two purposes, according to Tostenrude. First, it "puts our footprint on the community when we come into it" by telling residents about the event and what it means to disabled veterans. When those logo shirts are seen, people ask questions. This prompts a dialogue between the participant (or spectator) and the curious visitor. Second, the information could reach a veteran who might be struggling.
Funding source
Organizers of the games set up a little store to sell branded shirts, caps, mugs, water bottles, Koozies and other promotional products. Sales help fund the Wheelchair Games and stretch the group's budget to help them achieve their goals. Spectators, family members and friends who buy logo promo items at the annual event get colorful souvenirs while contributing to the success of this worthy cause. Your charity or nonprofit organization could do the same thing. Consider selling logo items that not only get the word out about your group, but also bring in revenue to help continue your mission.