We love developing exclusive products, especially ones that are both distinctive and extremely functional.
Not long ago, I found the keyboard notepad pictured below at Anthropologie. I love the way it sits right by the keyboard. The unique artwork is eye-catching and adds an element of fun.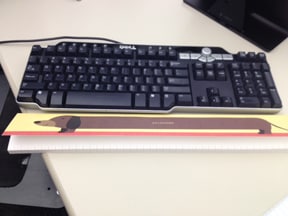 That got us asking: What would the business version of this look like? After giving some thought to what would make these promotional products really useful, the Keyboard Notepad was born.
It comes in three different styles. The first is the Keyboard Notepad – Ruler, perfect for the person who is constantly measuring things at their desks.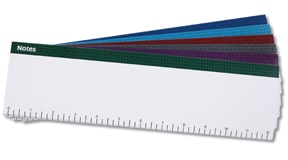 The second is the Keyboard Notepad – Organizer, featuring a to-do list, for the person who is constantly jotting notes at his or her desk.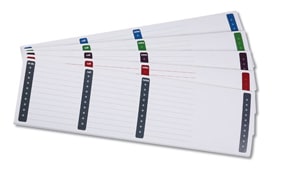 The original Keyboard Notepad is a blank canvas. You can be creative in how you use it, pre-printing the notepad with a routine or process your customers use regularly. Or, adding only your logo and allowing them to use the notepad as they see fit.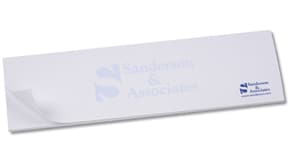 Each notepad has 50 sheets of 50# white offset paper, and can be customized with a one-color imprint on each sheet.
What do you think of this new desktop promotional item?
-Suzanne