Perhaps you've seen the Rockhopper Backpack.
But, did you know where it got its name?
This 4imprint exclusive backpack is based on your participation in our first-ever Facebook promotional products name game.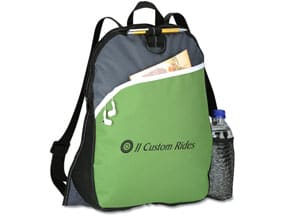 We had a blast with this project—it was so fun to involve our customers in this way and the office was buzzing with excitement as the votes came pouring in. On behalf of the team, thank you for your input. We hope you love this backpack as much as we do!
For our new customers out there, be sure to 'Like' 4imprint on Facebook to participate in future contests like this and others and to share your input—we always love to hear from you.
-Suzanne