The number of products we have made from this material has increased dramatically over the last year.  One common question: What, exactly, is it?
Non-woven polypropylene is one of the most common new fabrics we see in bags.
This is actually a plastic product, which makes it lightweight and sturdy.  Making non-woven polypropylene is somewhat like making paper.  It starts out as a thick liquid, is extruded into sheets and then cut apart and sewn into products such as bags.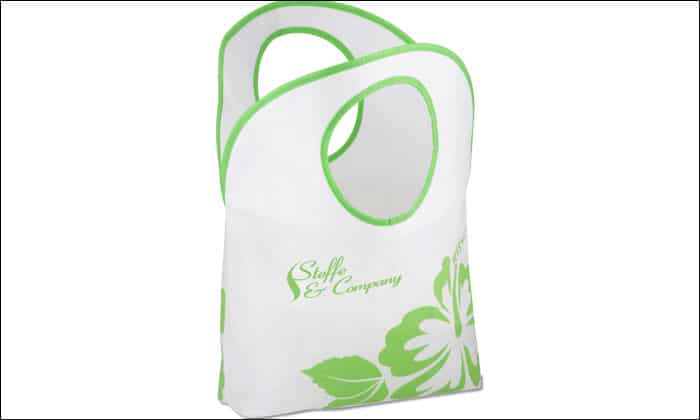 What does all this mean for you?  Well, simple production methods keep costs low.  So, if you're buying for your organization, you'll notice these bags cost less.  And, because they're lightweight, you save on shipping, too!  Compact design makes them a snap to store.  And, trade show attendees love these bags – because, let's face it, when you're at a convention picking up catalogs, sell sheets and the like, it helps to have a lightweight bag.
–Suzanne