Lately, I've seen some really cool sports bottles that expand and contract as needed.  One is the VAPUR® flexible bottle.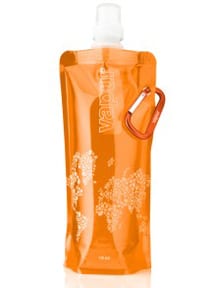 The "Anti-Bottle" is a collapsible water bottle that folds or rolls up when empty.  Imagine how convenient it is to carry around!  (It's also an eco-friendly alternative.  The company has a handy little graphic on its website showing nine trucks are saved by hauling the VAPUR flexible bottle, instead of standard plastic water bottles.) The side carabiner adds another way to tote the bottle when filled.  This flexible bottle is reusable, freezable and even top-rack dishwasher safe.
The Platypus® SoftBottle™  is a similar product.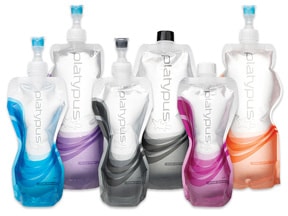 Like the VAPUR flexible bottle, this collapsible bottle rolls or folds when empty and is lightweight and re-usable.  The SoftBottle comes with a Clean-Taste GuaranteeTM and two cap options: a screw cap or what the company calls its "dual-valve HyperFlow™ Cap."
Do you think these would work for you as promotional products?  How would you use it as a giveaway?  I'd love to hear your feedback.
-Suzanne