Every year, millions of Americans make New Year's resolutions. Of those, 45 percent want to lose weight or get in shape. Helping employees take care of themselves can help your bottom line. A recent report showed that every dollar spent on workplace wellness programs had a $3.48 return on investment.
So with a new year just around the corner, now is the perfect time to offer a wellness program. Encourage your employees to get moving with in-office classes, a company walking path, a fitness challenge and a variety of wellness giveaways.
You can award points for hitting wellness goals or hold a prize drawing for participants to encourage your employees to get moving. Be sure to include some wellness giveaway ideas to motivate them.
Walking belts
Studies show that walking can improve creativity, aid in weight loss and increase longevity. If a walking program is on your wellness agenda, check out the Lycra Running Belt.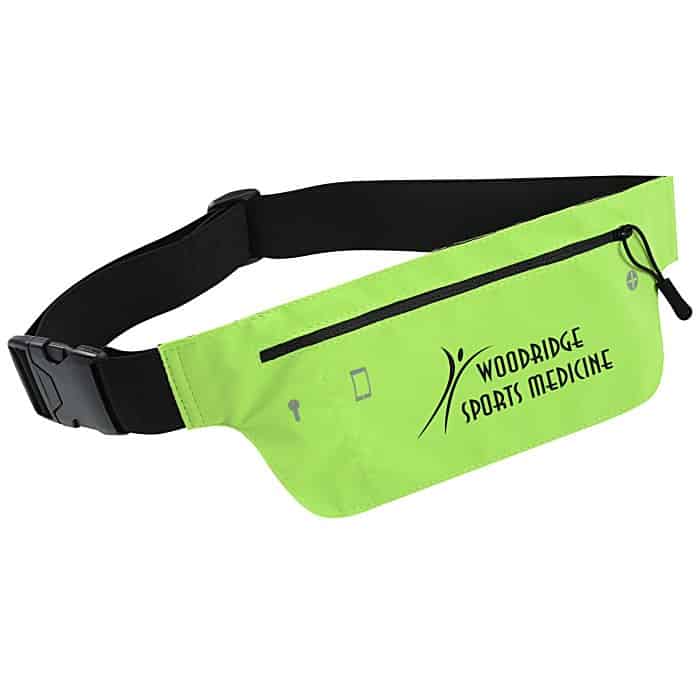 Available in five fun colors, it has a large zippered front pocket to carry essential items when on the move. It also has a built-in slot for earbuds. Sleeker than a classic fanny pack, the waist strap adjusts all the way up to a 41-inch waist size.
Gym bags
Help them haul clothing and equipment to and from the gym with a branded gym bag. The Kadin Sport Duffel is made of durable polyester with an eye-catching, contrasting color combination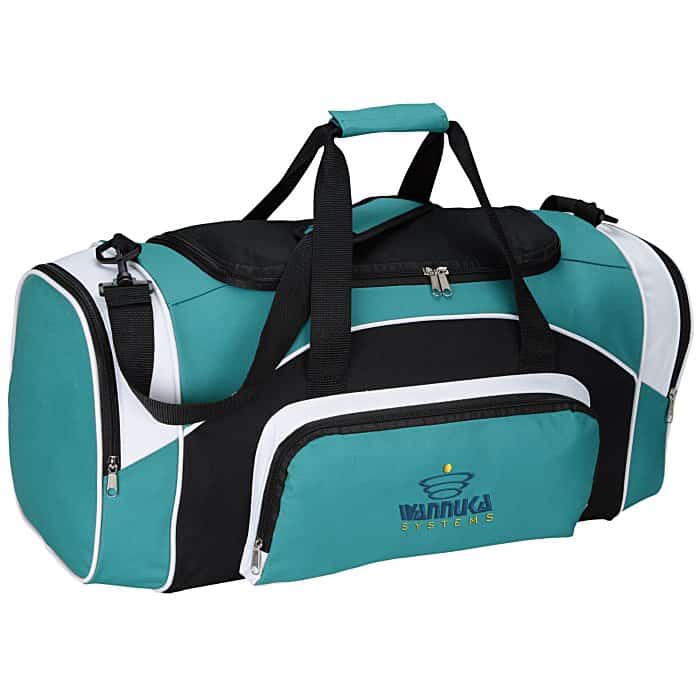 With ample storage and lots of pockets for accessories, your employees can easily haul their gear wherever their fitness journey takes them.
Need a more budget-conscious wellness giveaway idea? Try the Honeycomb Ripstop Sportpack with dual drawstring closure.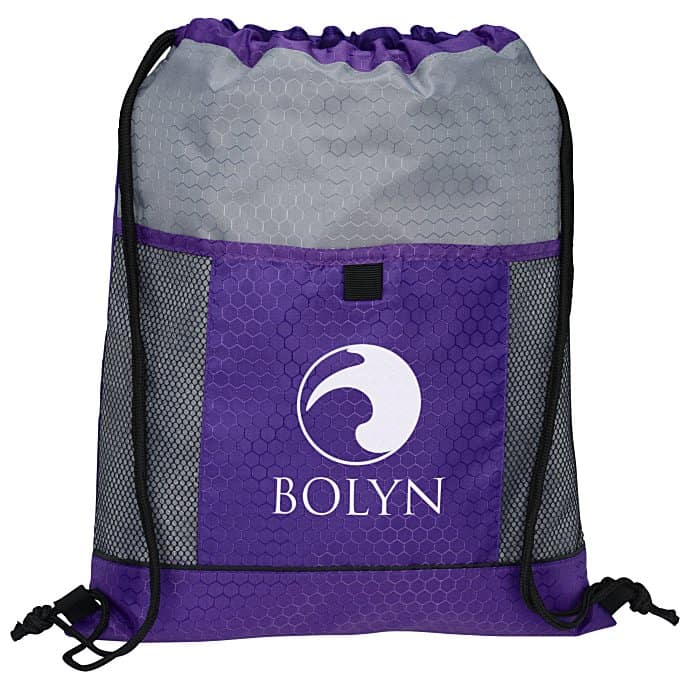 Made of ripstop nylon, it includes a front pocket with honeycomb mesh and a hook-and-loop closure for extra security.
Cooling towels
Cooling towels are an ideal wellness giveaway. They work great whether employees are winding down after a game of basketball, a run or a weightlifting session.
The Rainier Cooling Towel is designed to wick away sweat while staying dry to the touch.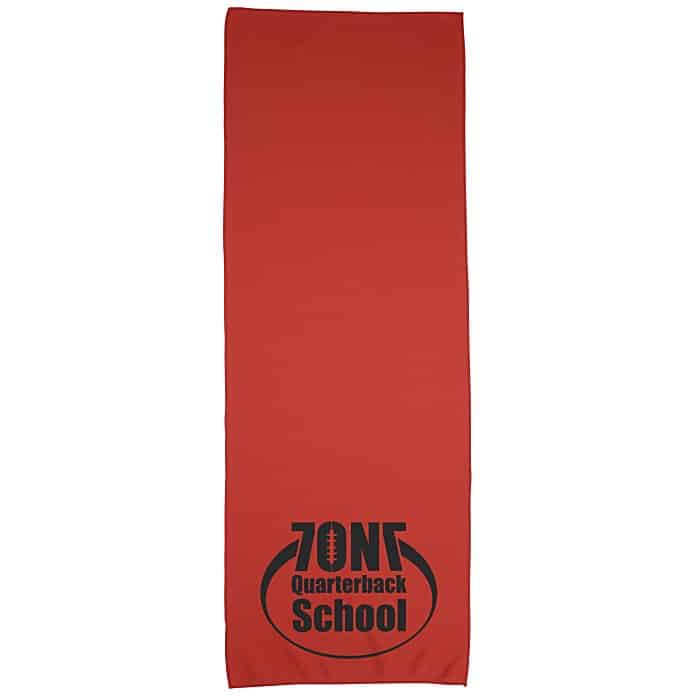 The air pocket construction provides a refreshing, cooling effect.
The 12″ x 32″ Sports Cooling Towel is large enough to cover the neck, shoulders and back.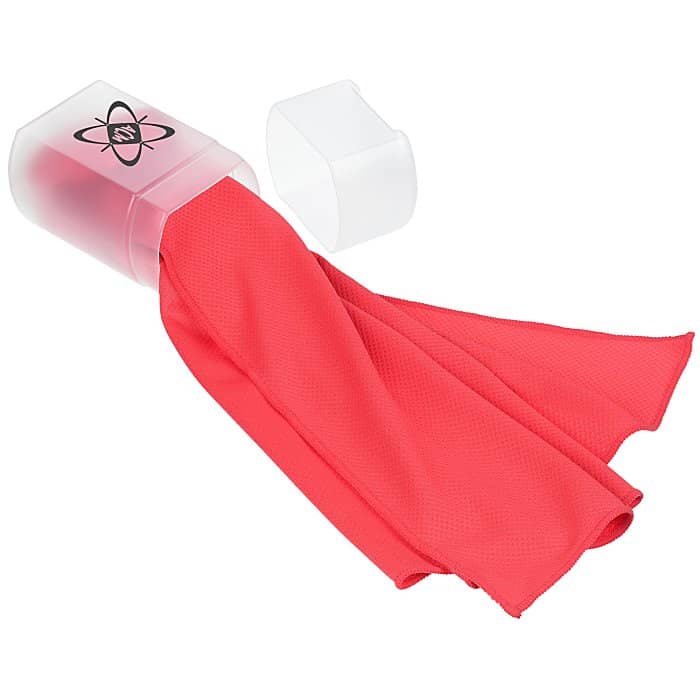 This quick-absorbing, quick-drying towel is available in eight brilliant colors and comes in a frosted carrying case imprinted with your logo.
Exercise mats
One in 10 Americans are practicing yoga these days, using it for everything from general fitness to stress relief. That makes the Fitness Mat with Carrying Case an ideal wellness giveaway.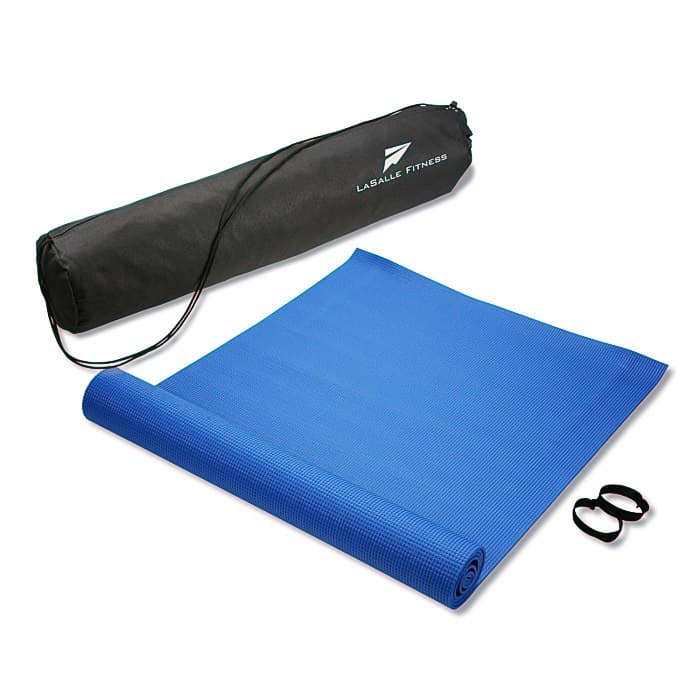 The thin mat can be rolled up and toted in the included carrying case, allowing employees to easily carry it to work for in-office yoga classes or to a local studio.
Fitness bands
The Fitness Stretch Band is flexible in more ways than one.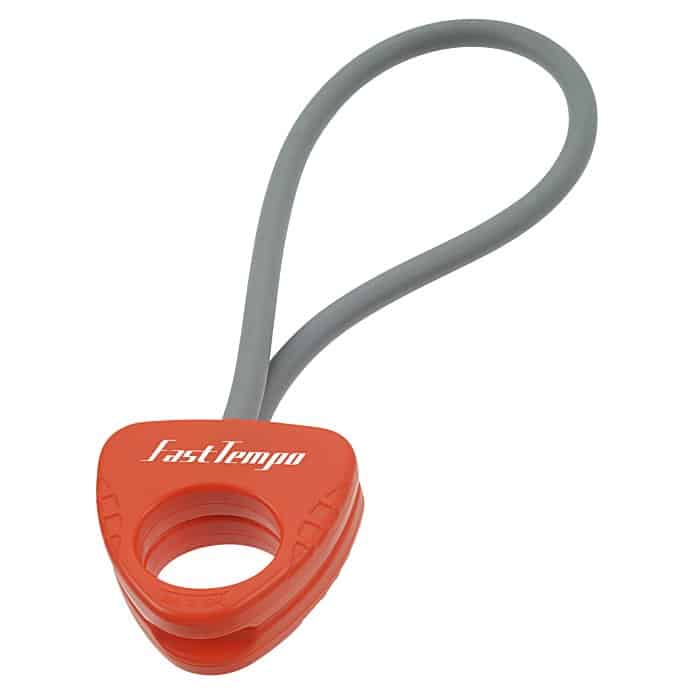 The handles lock together, making it easy to store in a gym bag or desk drawer for a simple workout in their home, gym or office.
Fitness basics
Regardless of the type of fitness program your staff members use, they're going to need to stay cool and hydrated.
The Alpine Fitness Set includes an 18-oz. water bottle with an integrated handle and screw-on lid with a flip-up cap for a tight seal.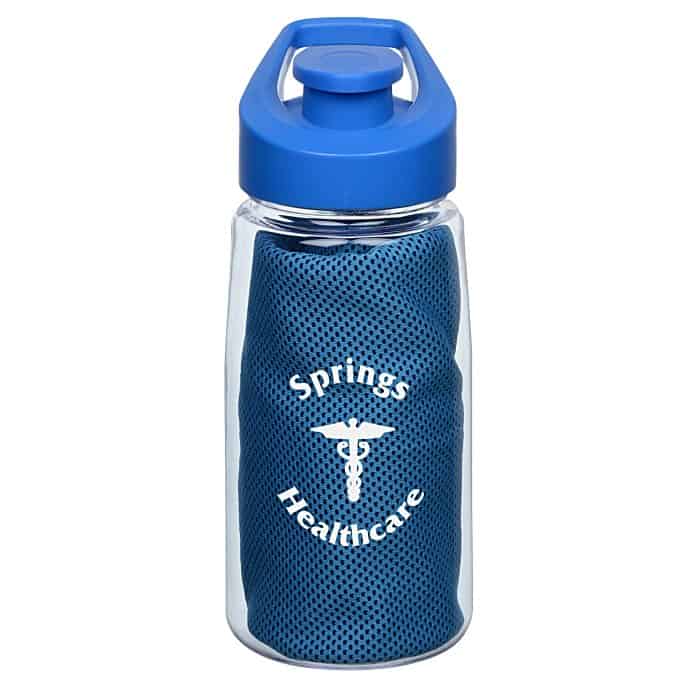 The set also features a cooling towel that absorbs and retains water.
A grand prize
As your fitness challenge comes to an end, be sure to congratulate everyone who participated. And make sure to reward your top performer (or most improved!) with a prize—like a high-end bag.
The spacious Nike® Workout Plus Duffel, with webbed, detachable handles, is perfect for the gym or as an overnight bag.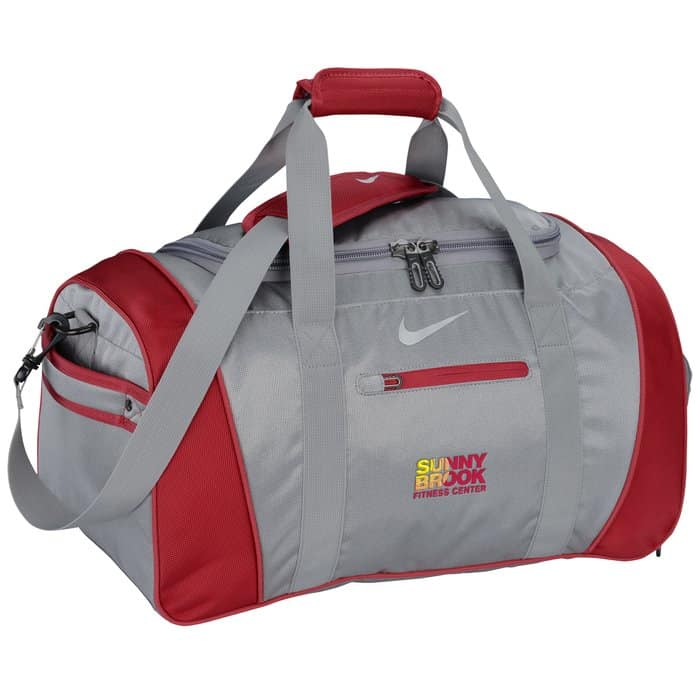 With three color combinations to choose from, this bag will quickly become their favorite. Plus, your logo will look great next to the famous Nike swoosh.
Wellness plans make your business well
Everyone wins big with a successful employee wellness program. Whether you offer employees a chance to win a big prize, or try out one of these wellness giveaway ideas, you'll be encouraging them to take better care of themselves and your business.