If you've stepped foot in an office supply or stationery store sometime in the last few decades, you've undoubtedly seen the classic 4-color pen.
While traveling last year in Hong Kong, I spotted an updated version of the 4-color pen.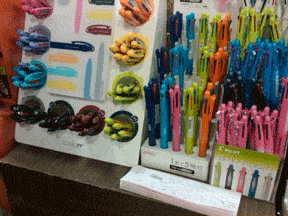 Those updates inspired us to give our classic 4-color pen a makeover.
BEFORE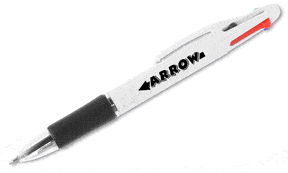 The Orbitor 4-Color Pen in its classic white and black color combination.
AFTER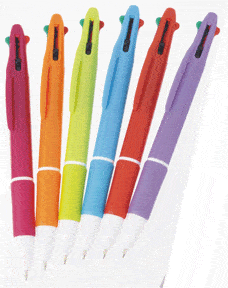 The Fashion Orbitor 4-Color pen will be available soon in updated colors.  It's the same, great functionality, but in a modern, new look.
-Suzanne