Like so many great products, Under Armour® was created to solve a problem. In 1996, Kevin Plank, former University of Maryland football team special teams captain, grew tired of changing his sweat-soaked cotton T-Shirts. Using synthetic fabrics, he designed the first Under Armour HeatGear® T-Shirt. Made from moisture-wicking fibers, the shirt helped keep athletes cool and dry even during the hottest conditions. Plank spent the remainder of the year traveling up and down the East Coast, selling shirts out of his car trunk. By year-end, he made his first team sale. It was a humble beginning for a company that now brings in billions of dollars a year with multiple product lines, a fitness community and Under Armour promotional products.
On the track to success
Under Armour HeatGear was just the beginning. In 1997, Plank introduced ColdGear® fabric, which keeps athletes warm and dry in cold conditions. He followed this up with the AllSeasonGear® line, designed to keep athletes comfortable between the extremes. Today, these product line expansions include Under Armour products like bags, backpacks and drinkware.
By the end of 1998, Under Armour was doing so well Plank moved it out of its original office—his grandmother's basement—and into a new headquarters in Baltimore.
Catch a shooting star
From 1999 to 2001, Under Armour turned opportunities into growth. It supplied products for the Oliver Stone film "Any Given Sunday," advertised in ESPN® Magazine and formed relationships with key retail partners and professional sports leagues, including Major League Baseball® and the Baltimore Marathon.
Becoming a name you know
Over the next 15 years, Under Armour continued to grow, adding product lines, and becoming a household name. Now, it's a worldwide brand. Under Armour has gained popularity in Japan, Europe, Canada and Latin America. It became an official partner to Tottenham Hotspur of the Barclays Premier League in China.
The year 2016 was an exceptional year for the brand. Under Armour inked a 10-year deal with Major League Baseball and performed a major expansion of its global headquarters in Baltimore. I was privileged to visit the brand's headquarters, and it's just as impressive as the company's growth over its first two decades.
Share your name with Under Armour promo items
In 2016, Under Armour entered the world of promotional products, giving businesses the opportunity to add their brand to Under Armour products. With shirts, hats, jackets and bags, you can find the ideal promo item to make an indelible impression on your customers or employees.
Imprint your brand on Under Armour promotional products
The Under Armour name will look great next to your logo when offering high-quality clothing and coats to a favorite customer. These Under Armour promotional products let you share space with one of the most popular sports brands. (Get more co-branding ideas here.)
The Under Armour Hustle Fleece Full-Zip Hoodie for women and men is designed with four-way stretch, moisture-wicking and quick-dry technology.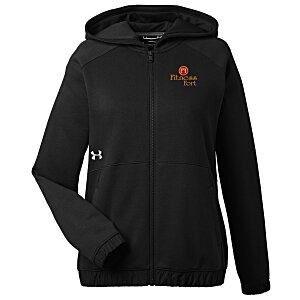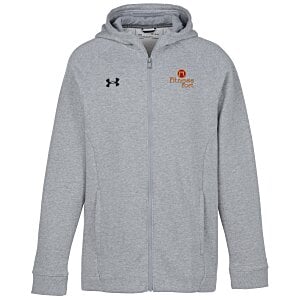 It also provides a mesh-lined hood and encased elastic cuffs and hem.
The Under Armour Corporate Performance Polo features a three-button placket with a rib-knit collar.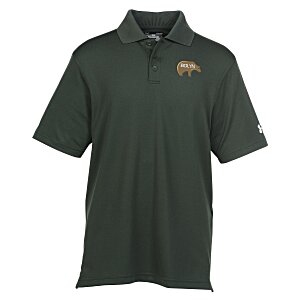 The performance fabric also features 30+ UPF sun protection and odor-resistant technology.
The Under Armour LS 2.0 Locker Tee for men and women is made of quick-drying, ultra-soft material.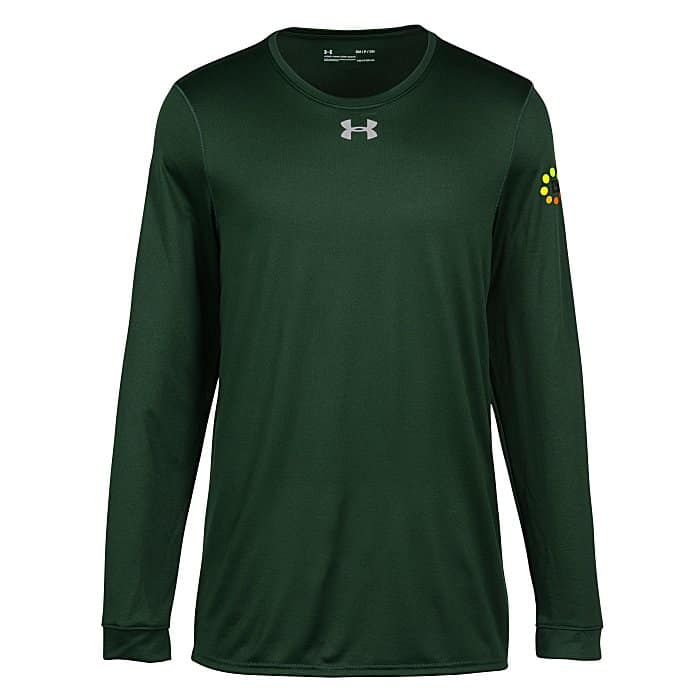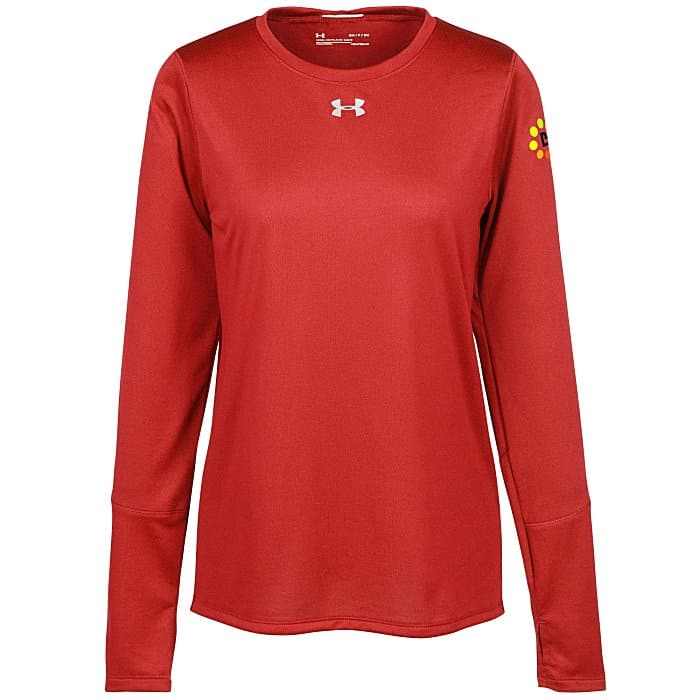 It features moisture-wicking and anti-odor properties plus a four-way stretch for increased mobility.
Under Armour Corporate Reactor Jacket for women and the Knit Jacket for men isn't just warm. It's versatile for different weather conditions and traveling or staying home.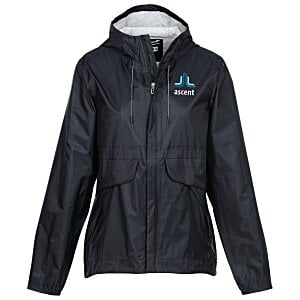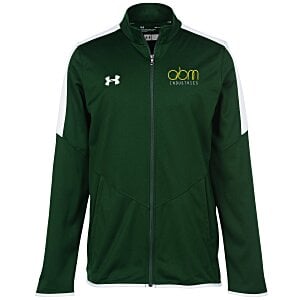 Under Armour promo products endure
Under Armour has traveled an incredible journey, going from a brilliant solution to a brand that's known worldwide. Your brand will make a lasting impression with high-quality Under Armour promotional products for employees and clients.