Want a trade show giveaway that will grab the attention of conference attendees?
Here's a sneak preview of a promotional product that will make trade show attendees stop and take a second look.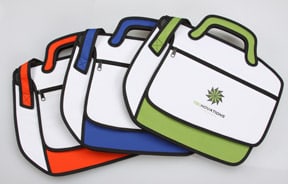 These are a new promotional product called Sketch Messenger Bags. These promotional bags are designed to look like they've been ripped from the comic strips—or like they've jumped from the page of a graphic novel.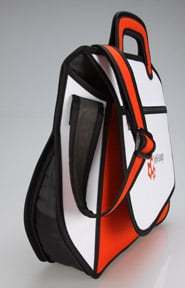 These bags make a great conference tote bag because they instantly grab attention and get peoples' minds turning. Best of all, this promotional item will get the same reaction from everyone who sees it.
-Suzanne