If you're an event planner, you know the drill.  Order the promotional products: t-shirts, sweatshirts, vests, jackets for volunteers and staff.  Get promotional notebooks, pens or giveaways for attendees.
But, if you're planning an event during cold and flu season, you might want to add this new must-have item to your event planning checklist: hand sanitizer.
Promotional hand sanitizer is available in three different styles:
Hand Sanitizer Stands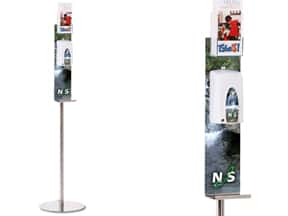 Hand Sanitizer Stands are perfect for event check-in areas, outside bathrooms and anywhere you'll be hosting a meet-and-greet or reception.
Hand Sanitizer Dispenser Boxes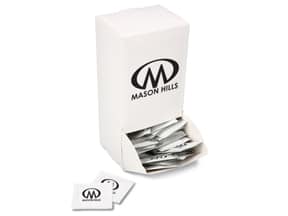 The Plastic Dispenser Box with Antibacterial Sanitizer Wipes contains individual packets of wipes.  (This also comes in a paper box version.)  The box holds 100 packets and can be easily moved from one location to another.  Let attendees grab a couple of packets at registration and they'll be set for the entire event!  Best of all, these dispenser boxes are refillable.  You can refill them with more logo'd packets – or just pick up plain packets at the drugstore.
Hand Sanitizer Bottles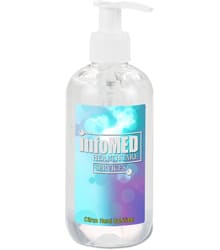 If the event you're planning is a meeting or even a training session at the office, Hand Sanitizer – 8 oz. bottles can be placed on every table to allow attendees to use as needed.
By providing hand sanitizers at your next event, you'll send a clear message to attendees that you care about their well-being.  And, you make it more likely they'll leave your event feeling healthy and energized!
-Suzanne