While it's been warmer than usual this winter (at least for those of us here in Oshkosh), that doesn't mean spring and summer aren't already on our minds.
Are you feeling like you need a break from winter's gray skies and colder temps?  That's the perfect frame of mind to be in when you check out the Navigator Sunglasses.  (If you're a child of the 70s or 80s, these sunglasses might remind you of Tom Cruise in the movie Risky Business®.)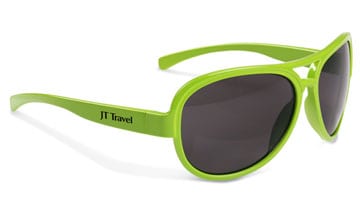 These handy promotional products come in a wide variety of colors, with space to imprint your logo on the frame. Sunglasses like this are really big right now. They're hot because they're fun. Because they're both stylish and useful, they make great giveaways for sports promotions and outdoor concerts and events.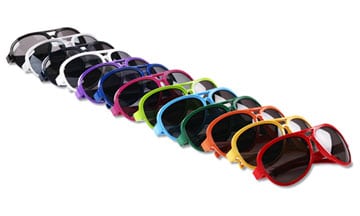 And, even if you can't use them right away, they'll definitely take your mind off winter and get you thinking of sunny skies and warm-weather styles.
-Suzanne