Have you ever wondered about items in our Closeout store?
For those of you who haven't shopped this promotional products treasure trove, the Closeout store is filled with brand new merchandise at incredibly good prices – up to 70% off.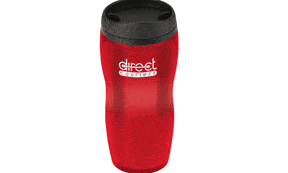 So, why are these items in the Closeout store?
Simply put, more merchandise was manufactured than sold.  So, the manufacturers look to sell the items at reduced prices.
That's where the Closeout store comes in.  The Closeout store is to promotional products what TJ Maxx is to clothing and housewares and DSW is to shoes.
Just like those retailers, we add new items to the closeouts store almost every day.  In fact, we have a special team that is always plugged in and looking for promotional products deals to add to the Closeout store.
And, just like our retail cousins, pricing in our Closeout store will drop as time goes on.  But, watch carefully.  These items tend to move fast.
Don't want to miss anything?  Sign up for the Closeouts RSS feed and we'll deliver news on the latest closeouts to your RSS reader.
Happy deal-hunting!
-Suzanne
PS – I was trying to come up with a name for our closeouts team – like the frugalistas or maxxinistas.  I couldn't come up with a name playing off of that.  So, I settled on smart buyers.  Have another suggestion?  I'd love to hear it.