Editor's Note: This blog post was originally published in September 2018 and has since been updated to incorporate new data and holiday gift ideas for clients.
The holiday season is fast approaching! Last year, Canadians spent around $1,276 per person while shopping for the holidays. And 11% of Canadians plan to spend over $1,000 on gifts alone. Giving gifts is a way to show joy and gratitude—and that includes businesses showing thanks for their clients. There are many gifts to choose from, but the best holiday gift ideas for clients are personal, useful and straight from the heart.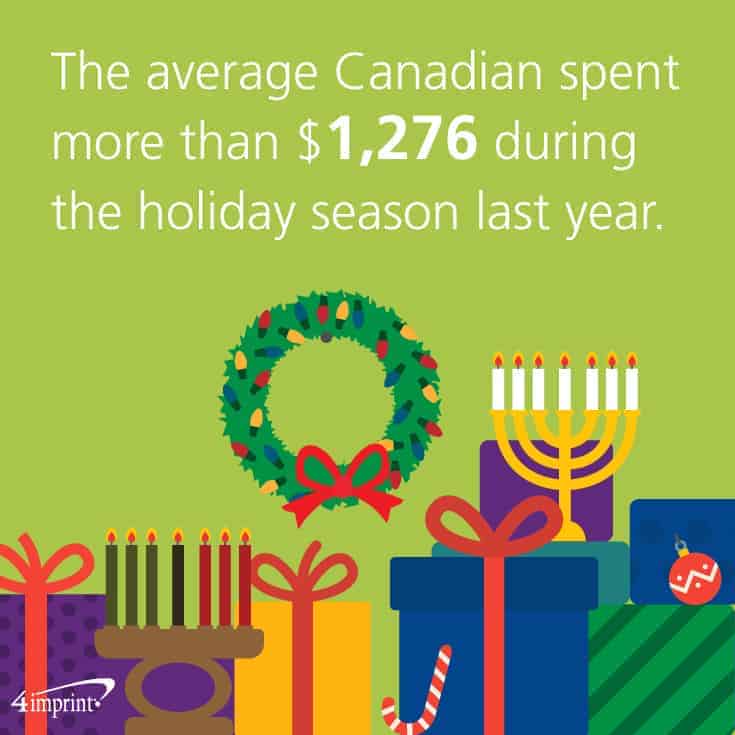 Meaningful client holiday gifts

Giving gifts is a great way to show gratitude, but don't forget to include a thoughtful message. It's even better if it's handwritten, as handwritten notes have a 99% open rate. Personalized notes can make a big impact on clients. The proof is in the pudding: One company, CartStack, started sending thank-you notes and holiday cards to every paying customer. The result? Ninety percent of their customer testimonials now mention the quality of their customer service—up from 50 percent who mentioned it before notes and cards were sent out.
For a truly meaningful gift, combine your note with a sweet treat like the Calling Card – Ghirardelli Chocolate. Or write a heartfelt note on a page from a Bic Non-Adhesive Notepad and tuck it into the box with the gift you're sending.
Personalized holiday gifts for clients

While chocolates and other food are fun holiday gift ideas, picking something more personal can show clients how much you care about them. Giving a personalized client holiday gift doesn't have to mean you engrave their name on something. Instead, take into account your clients' hobbies and personal interests.
For example, do you have a client who loves to hike or run? Keep them hydrated with a Rockit Claw Stainless Water Bottle and Lycra® Running Belt that has a pocket for keys and credit cards, plus a built-in slot for ear buds.
Creative customer holiday gifts

One of the top three reasons (PDF) people keep a promotional gift is because it's functional. Choosing something that's useful and unusual will really make your customer's holiday gift stand out. It's not hard to find a creative holiday gift for your clients—just choose an everyday product with a twist. With 79% of recipients returning at least some of their holiday gifts, a creative gift that serves a purpose will help ensure your clients love what you send them (and use your gift for a long time to come).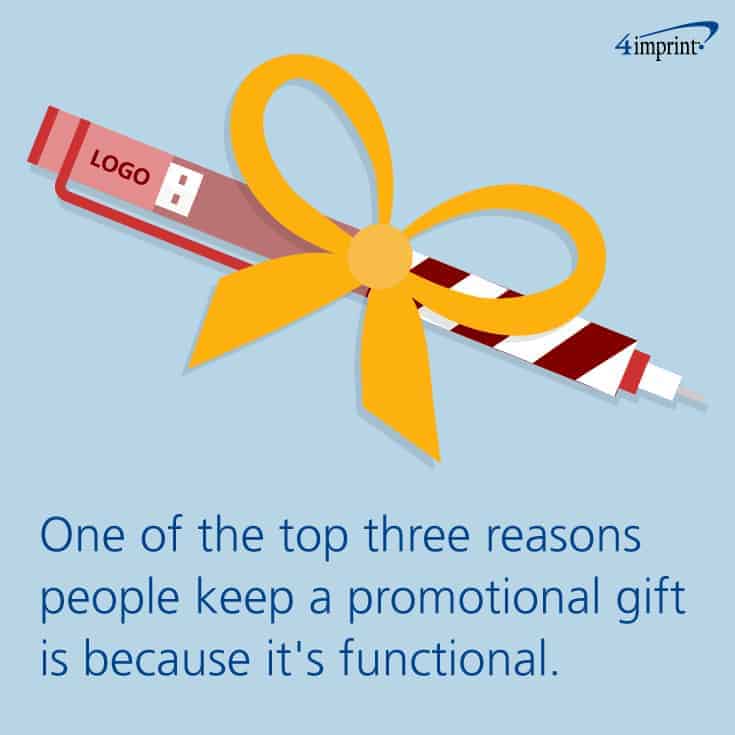 Instead of giving a standard USB drive, consider giving one with a twist. The Duvall USB Pen combines two incredibly popular promotional products in one. The Stick Around USB Drive attaches to flat surfaces with a suction cup and can be used as a cell phone stand. If you're looking for a different tech option, go for the Magnetic Auto Vent Wireless Car Charger, which allows the user to charge their cellphone wirelessly while driving.
Wearable client gifts
A customer gift that your clients can wear may have a better chance of being used than being tucked away in a drawer and forgotten. Clothing is almost always going to be a perfect holiday gift for clients. In a March 2021 survey, 65% of Canadians said they plan to purchase new clothes as soon as COVID-19 restrictions are softened. And of people aged 28 to 34, 28% say they are going to purchase and wear only new clothing. This indicates Canadians are looking for a wardrobe refresh. So giving away something your client can wear may be exactly what they're hoping for.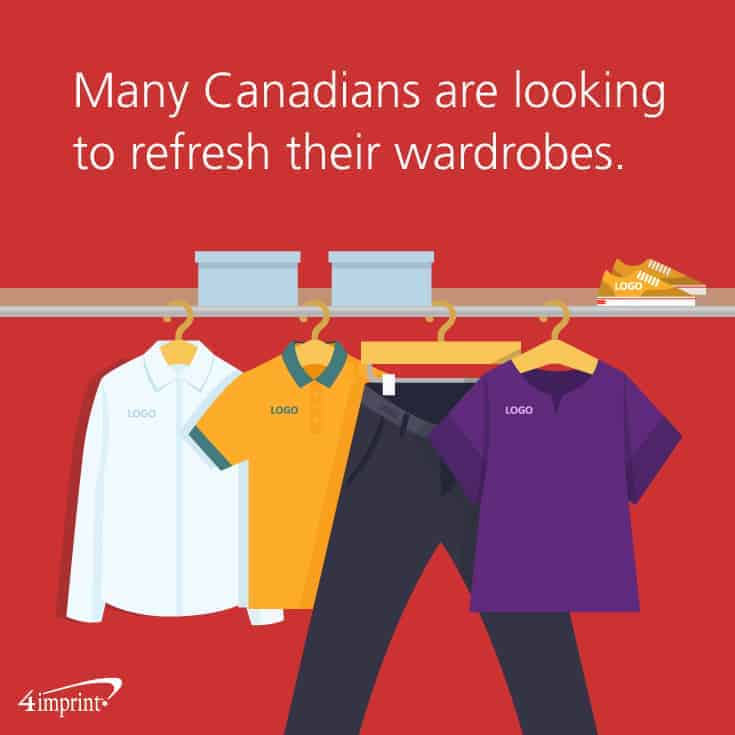 A Crossland® Fleece Jacket for Men or Women is sure to be "warmly" received. And who wouldn't love a Long Sleeve Tee or a Fine Knit Single Stripe Beanie?
Reasonable client holiday gifts
While a client gift is always appreciated, it's important that the amount you spend on each client accurately reflects how much the client spends on you. A client who gives you $1,000 worth of business probably wouldn't receive the same gift as someone who gives you $100,000 worth of business.
If you're shopping on a budget, the perfect gift ideas for clients might be something that fits the holiday season, such as Hot Chocolate Bombs, a pair of Campfire Ceramic Mugs and an invitation to share hot cocoa and conversation in the near future.
Holiday gifts that create stronger client connections

Whether you send a personal note, a high-quality present or both, the best holiday gift ideas for clients are those that provide an opportunity to connect during the holidays, show your client you care and remind them of your services as the new year rolls in. If you're looking for more gift-giving ideas, check out "Yule" love giving business holiday gifts full of cheer. Happy Holidays!