I love seeing summer yard signs. It's a fun way to remind people of summer activities or to advertise events. They're affordable, easy and extremely effective.
While yard signs have many classic uses (yard sales, art fairs, farmers markets, campaigns and elections), customers are always finding different ways to use them.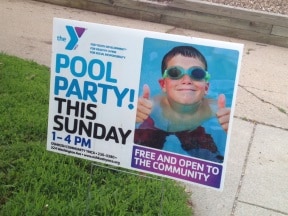 Some use yard signs to promote upcoming job fairs, introduce new products or services or advertise neighborhood events.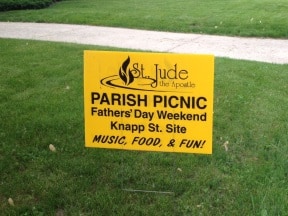 They're fun, easy, and eye catching. And, because they're double-sided, they'll be seen at any angle.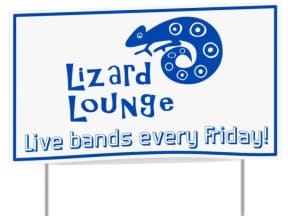 If you have an event or product that requires special promotion, the attention-getting outdoor sail bannerswill do the trick. Whether you're a boat shop promoting new models, a restaurant drawing attention to your atmosphere or specials, a retailer offering a sale, or an event planner welcoming guest, these signs will grab the attention of anyone passing by.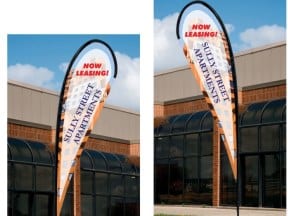 Summer is a good time to spread your message. These promotional products help you take advantage of the outdoors, too.
-Suzanne