It's almost time to spring ahead an hour for Daylight Savings Time, and that means losing an hour of shut-eye! If you're like me and have a hard time locating reality when the alarm clock goes off, even this little shift calls for a well-planned strategy: MORE COFFEE. And I bet I'm not the only one!
Consider this: According to annual industry reports, 150 million people in the US (that's half the population!) enjoy hot, iced and specialty coffee drinks. What does this mean for you? Adding a jolt of joe to your promo could open new grounds for promotional success. Check out these unique giveaways that help you think "outside the mug"!
Great for java junkies! Reusable neoprene coffee wraps help keep their brew piping hot while reminding them of your organization or company. There's less waste than using cardboard wraps, too!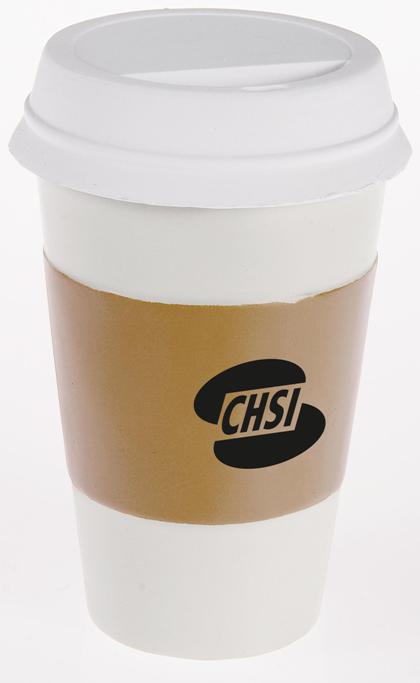 No need to get the jitters when you have this coffee-cup shaped stress ball. And chances are, it won't leave coffee rings on your desk, either!
Serve up piping hot espresso the way it's meant to be: in 4-ounce logo'd  espresso mugs.  Your logo stands out on the matte finish, and modern café styling will remind them of a relaxing visit to their favorite coffee shop!
The specialty coffee market isn't just for the hipster down the street anymore. Try something new with your promotional products to connect with your target audience and generate more than just a caffeine buzz!