If you've spent the last month watching the FIFA World Cup®, you've seen and heard the vuvuzela.  The African horn became a fan favorite, causing so much noise that there was actually talk about banning them in the stands.  (The Wikipedia page says the vuvuzela noise was so loud in the stands that pharmacies around the stadium actually sold out of earplugs.)
This was a huge promotional and retail product for the FIFA World Cup.
If you're not sure the vuvuzela is right for your sports events, we have some other (slightly quieter) spirit items to take a look at, including foam spirit sticks in a wide range of new shapes, including: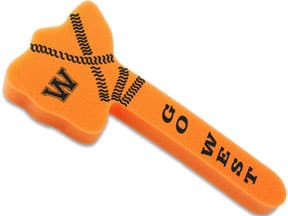 Foam Tomahawk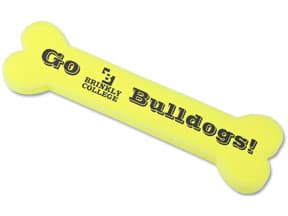 Foam Bone

These foam spirit sticks are also available as mallets, bats, lightning bolts, swords, torches and more.  They're fun for fans in the stands and crowds love cheering with them.
If you're looking for other promotional products to help your fans show their spirit, check out the Sports & Leisure section of our Web site, where we've pulled together some great giveaways for teams and fans.
-Suzanne