Want to bring a little fun to your desk this season?
Check out these holiday lights from Philips.
The snowflake, Christmas tree and JOY letters will light up when you plug into your computer's USB drive. They're LED lights, so they cast a bright glow.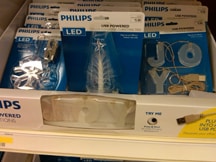 USB-powered holiday lights have been a novelty store item the last several years.  Now, Philips is bringing them to the mass market.  (I saw this display at Target.)
If your customers or co-workers would have fun with something like this, check out our version, called Celebrate Lights.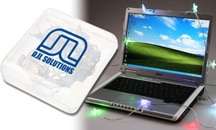 Like the Philips holiday lights, they're USB-powered.  They come in a logo-ready container for storage the rest of the year.
Or, if you fancy some for yourself, buy one of the Philips light sets at Target and bring a little holiday merriment to your cubicle or office.
-Suzanne