Fifteen years ago, nobody used the phrase 'financial literacy.'  Things have changed.
Now, banks, credit unions, insurance agents and financial planners talk about it, schools teach it, and there's even a week devoted to celebrating saving here in the US.
If your organization is part of this financial literacy trend, these promotional products could you help you spread the word that saving is sweet.
Take the Action Piggy Bank… it makes saving fun.  Every time you put money in, the pig's tail goes up.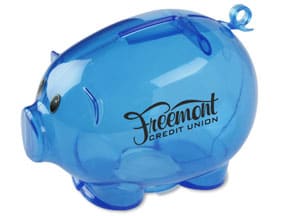 The Box Bank will be popular with those who like simple, clean design.  This classic is available in two sizes.   This inexpensive promotional product makes a great giveaway for both adults and families.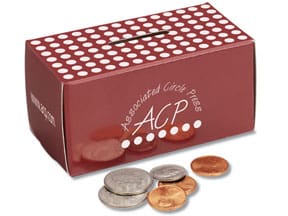 If saving for a mid-winter getaway is what you'd like to promote, check out the Globe Bank.  The novel shape and fresh colors make this bank eye-catching.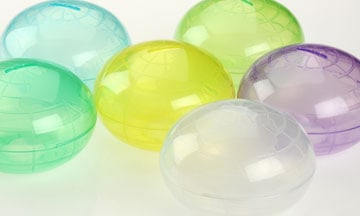 Happy savings!
-Suzanne
PS – Looking for more information on America Saves Week?  Visit https://www.americasavesweek.org/.