The 2012 annual back-to-school survey of parents and teens from Capital One found that only 33% of parents say they talk to their kids about money more than once a week.
Not surprisingly, the President's Advisory Council on Financial Capability issued a report on February 19, 2013, offering 15 recommendations designed to assist in better understanding financial matters and making informed financial decisions. The Council's four top recommendations focused on the consistent and continuing integration of financial education into our lives: in families and schools, in workplaces, and in local communities.
That's where this new line of promotional stickers comes in.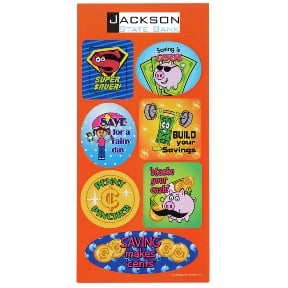 The 4imprint exclusive Super Kid Sticker sheets are designed to reinforce children's good choices in savings, healthy eating, going green, doctor visits, healthy living and more.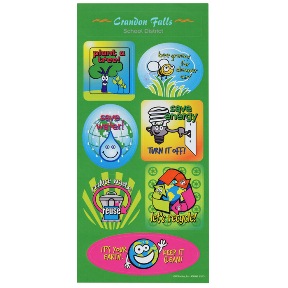 Your customers will thank you for providing them with promotional products that help integrate financial literacy into their everyday lives and show children the importance of saving for a rainy day.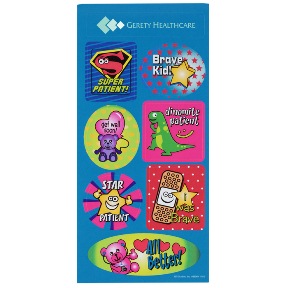 Using stickers to reward other good choices makes learning fun. It can also help raise awareness of topics that sometimes aren't on the menu for dinner table talk.
Give your customers and their families something to talk about. It'll be like changing the world, one sticker at a time.
-Suzanne