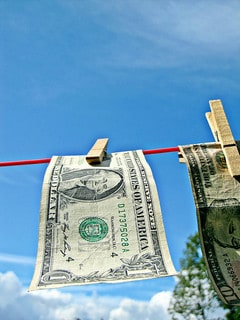 Has the frugal living trend hit in your area? Are you looking for a new angle to keep your promotional materials in regular use?
A recent article on the budgeting blog Wise Bread discusses ways to reuse to save money— and provides a great background for building a memorable and long-lasting promotional campaign.  The article—"10 Refillable Things That Will Save You Cash"— offers a different spin than the usual "eco-friendly" message and explains how purposefully reusing water bottles, travel mugs, refillable pens and mechanical pencils (all very common and affordable promotional giveaways!) can cut down regular household expenses. I even thought of a few more great candidates, like bandage dispensers and padfolios!
This money-saving message is especially relevant for financial institutions like banks and credit unions, financial counseling centers or any education-based programs that help build healthy money management skills in the community. Frugal living isn't just catching on because of hard economic times; many people are growing to appreciate the joys of a simpler, less consumer-driven lifestyle that promotes balance in life and fosters happiness for the family, community and the world.
Need refillable promo items for an upcoming open house or seminar on budgeting? Check out our water bottles, travel mugs, pens and mechanical pencils to offer a take-away gift that will help recipients put their knowledge into practice!