One of the great things about promotional products is that they have staying power.
When you give them to a client, customer or prospect, they're likely to hold onto the product, using it over and over again. And, every time they do, they'll see your organization's name and logo.
So, how long-lasting are promotional products? I spotted these promotional products in an antiques store. They appear to have outlasted the businesses that used them to advertise.
Do you recognize these promotional items?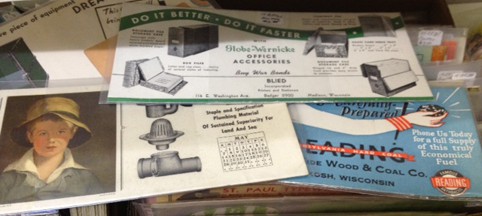 If you guessed blotting paper, you're right. Decades ago, companies would put their logo on booklets or pads of blotting paper and pass them out for use in offices or at home.
Of course, when the ballpoint pen came along, writing changed forever. The need for blotting paper disappeared.
Not all promotional products have suffered the same fate. In the antiques store, I also spotted one of the grand old stalwarts of the promotional products industry, the calendar.
As relevant today as 50 years ago, promotional calendars are extremely useful, highly visible promotional products. Wall calendars, desk calendars, and pocket calendars now come with monthly, weekly, and daily views. Even with digital solutions available, many people still prefer to write appointments on paper. They just don't need to blot after doing so.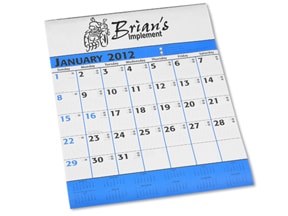 All of this begs the question, what modern promotional products do you think will stand the test of time and be around in another 50 years?
-Suzanne