While strolling the housewares section at Target® recently, the attention-getting colors of these little strainers caught my eye.
These are great kitchen gadgets – and the lime color is very eye-catching.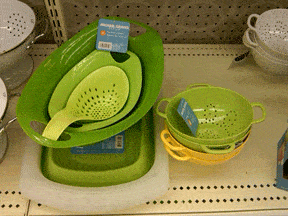 If you're looking for a handy kitchen giveaway like this, check out the Sink Strainer.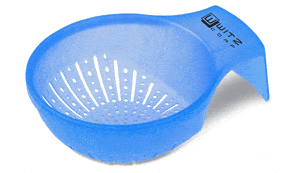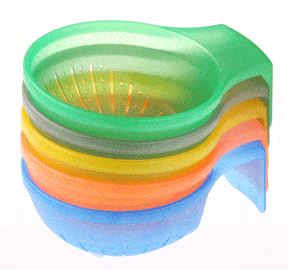 It's very practically designed.  It will stand flat on the kitchen counter for preparation of fruit and veggies but also hook over the sink, so you can use it to strain.
The best part is that you don't have to choose between lime green and white.  This strainer comes in a wide range of colors.  Some of the tropical colors are pictured above.  This promotional product is also available in opaque colors like black, light gray, red, salsa, coffee, orange, green, antique blue and more.
-Suzanne