Over the last year, Subway® has been giving away mini-tote bags with the purchase of a SubwayFresh Fit For KidsTM Meal.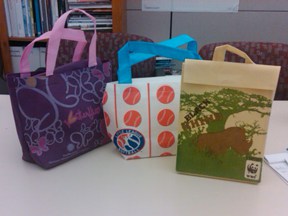 The current promotional item features a Little League® baseball tote.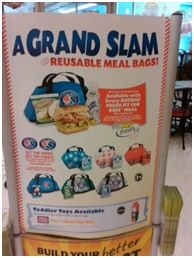 What a great idea!
The bags Subway is using are made of polypropylene and they aren't insulated.  They're simply offering them as an alternative to the usual throwaway plastic bag.  If you like this idea (or you like the idea of a smaller tote because your budget is tight), take a look at these.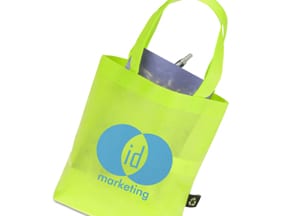 The Tiny Tote lives up to its name.  This 7 ½" x 8 ½" x 2 ½" tote bag is made of polypropylene and comes in these colors: black, white, red, green and blue.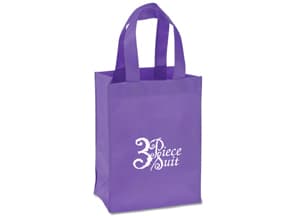 The Celebration Shopping Tote – 10" x 8" is a bit larger.  It's made of non-woven polypropylene that feels like cloth.  This mini-tote is available in a wide range of colors: black, white, burgundy, red, orange, khaki, yellow, lime, hunter green, blue, navy, royal blue and grape.
-Suzanne