You see it in retail all the time. It's key in automobile design. It makes something ordinary 'eye-catching' and when used really well, it adds to the usability of an item (the old, form follows function thing).
I'm referring to shape.
As we walk the show you can see the impact of shape everywhere. This sling style bag gets your attention because it represents a great combination of shape, style and color. The shape also adds to the practicality of the item.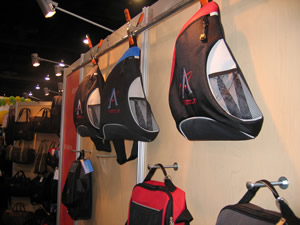 You'll spot another representation of this in these USB items. The hourglass-shaped item is actually a speaker/subwoofer combo that plugs into the USB port on your computer or laptop. The design catches your eye, and (if you like this shape) is something you wouldn't mind having up on a desk when you're traveling.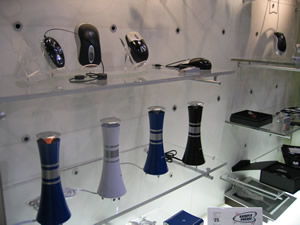 If you look closely at the picture below (sorry about the snapshot!) the circular item in the upper left is actually a USB hub. It's a cool item to give as a thank you or for your sales crew or tech crew to take on-site  – your logo would look great on it!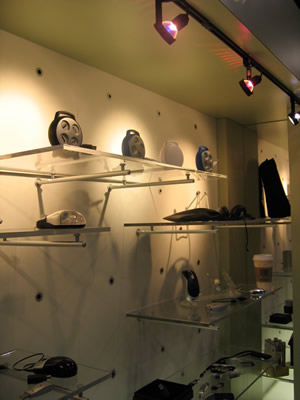 As you can see, it's another case where the shape jumps out.
-klt