During the last few months, we've seen the top bag trends of 2019 take shape—or rather, the biggest one has bags taking a number of shapes. And here at 4imprint, we have Exclusive new promotional backpacks and custom sling bags that allow you to shape how people see your brand.
A square backpack offers style
The square-shaped Provo Laptop Backpack features a trendy heather fabric design and is perfect for an employee or customer who travels for business.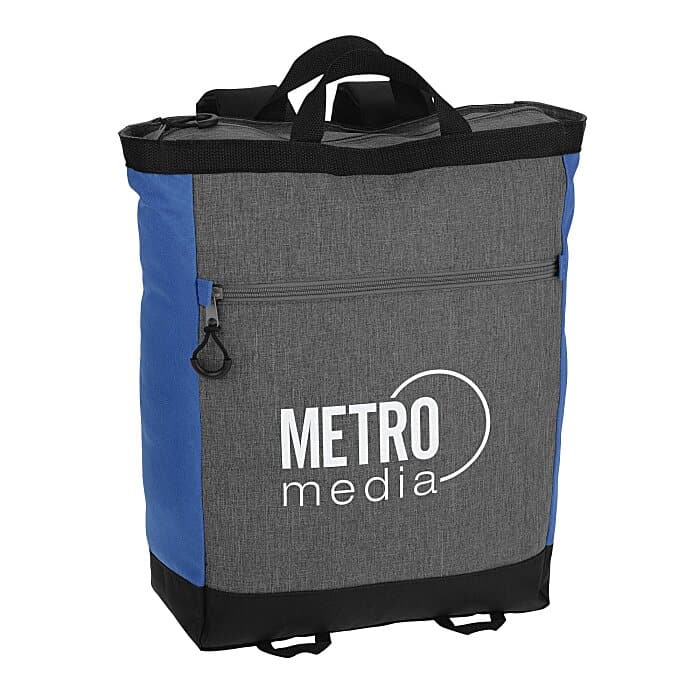 Its large main compartment and zippered pouch don't have any hidden corners, making it easy to pack or unpack. And the square bottom prevents tipping. Anyone who carries their laptops from one location to another will appreciate this promotional backpack. Give it as a customer thank-you gift for a great referral.
A sling bag for convenience
For the times they need something smaller than a backpack, a custom sling bag may be the perfect solution. These bags give owners a hands-free option for carrying gear—from tablets to phones to pens and keys. Sling bags also provide these benefits:
They're fashionable for any gender
Their slim size means they can fit over or under a coat to maximize comfort and safety
They work with every mode of transportation—bikes, buses, walking, etc.
The Exclusive Fullerton Sling cross-body bag is a perfect choice for a wellness prize to recognize those who walk or bike to work.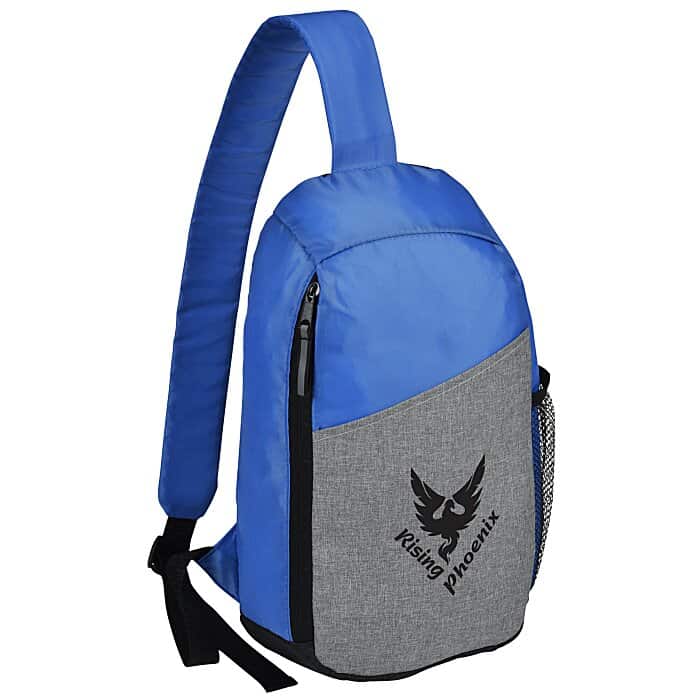 Or hand it out as a prize during a multi-day conference for those who carry their supplies from one room to another.
Promotional backpacks hold gear and attention
A great promotional backpack or sling bag goes everywhere—and carries your brand with it. Your employees and customers are sure to take these Exclusive bags with them to work and conferences for many days to come.